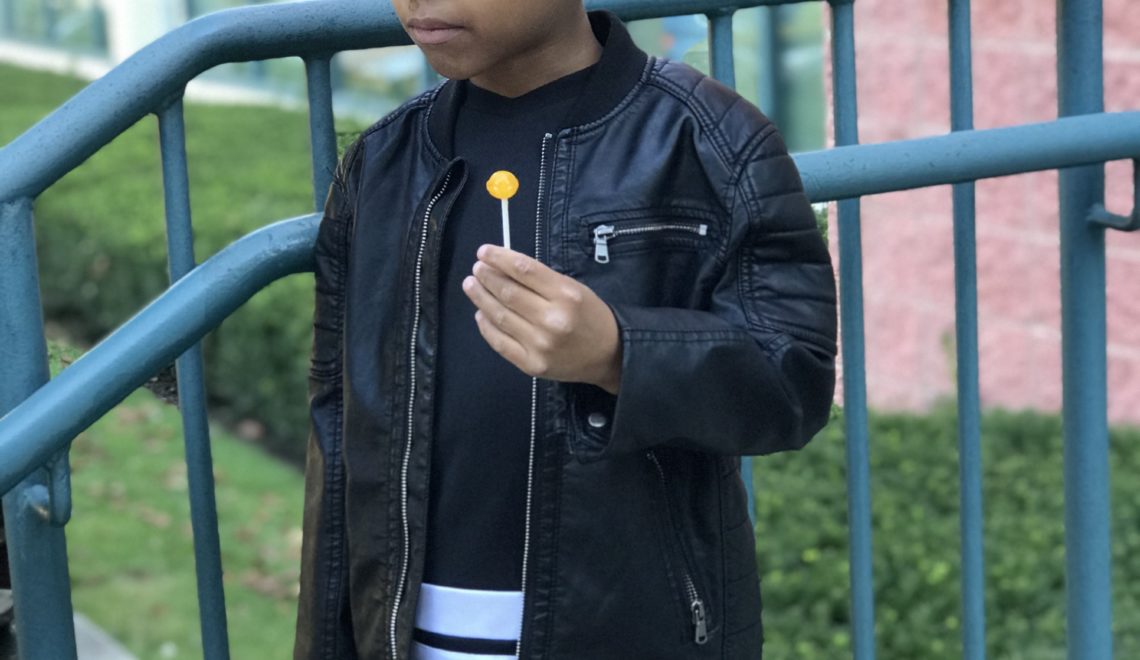 It's official; Cute Little Babes clothing won last week for the best shopping and shipping experience from an independent e-tailer. I've been an indie consumer for about 3 years, and when I tell you it's always something. From wrong orders, to waiting five weeks – yes, 5 WEEKS, with reminders and apologies from shipper – only to receive the wrong size or sizing be completely off, we've unfortunately seen it all.
But CLB clothing showed out in the best way. I follow lots of little trendsetters (it's a culture and community) and BRs (brand reps) for inspo and new brands, and saw the coolest, zippered harem pants come down my IG timeline.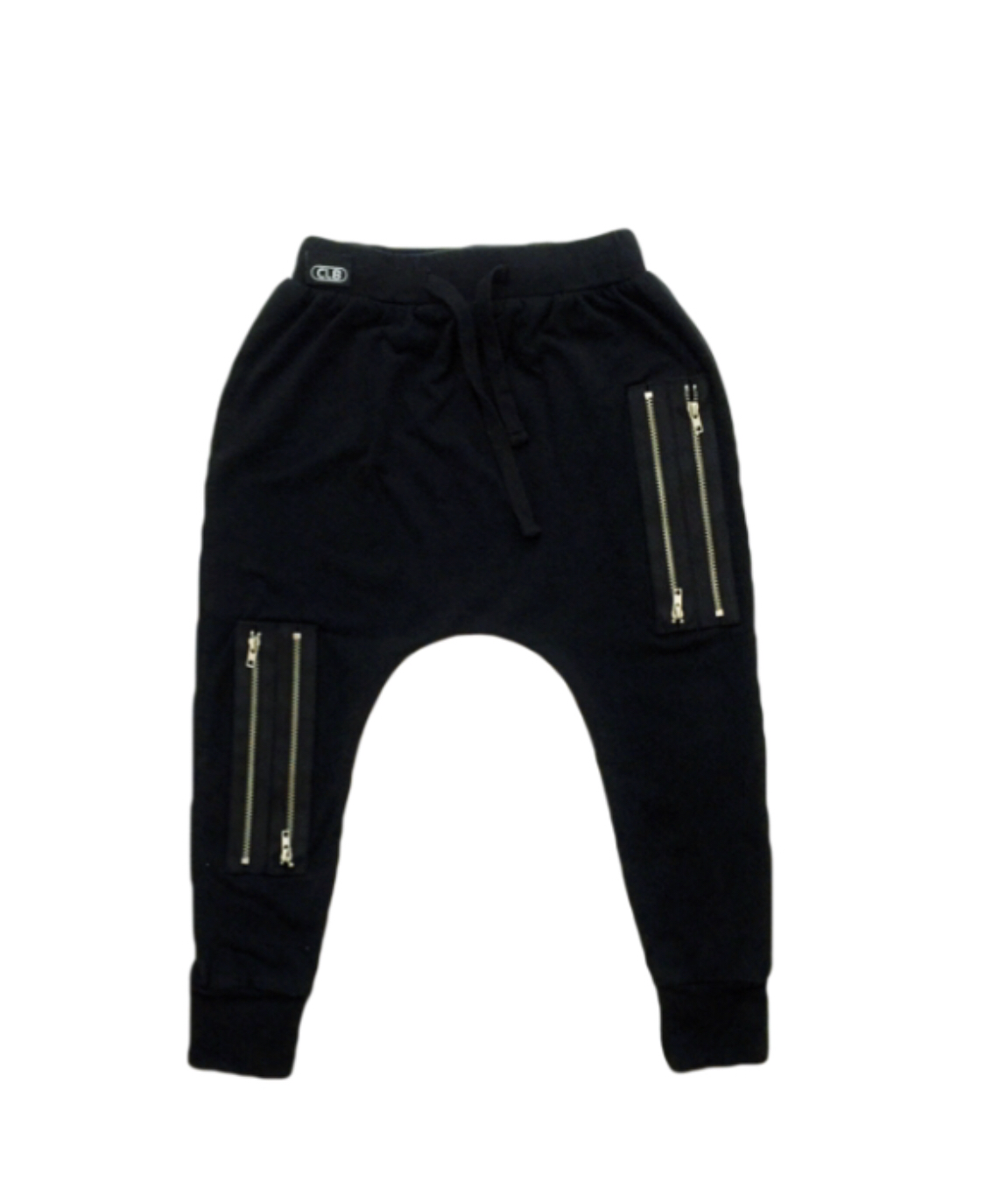 They were in my shopping cart minutes later. I placed my order at about 4pm on a Friday evening (along with purchases from three other brands). On Monday, Teen Bae brought in the mail and handed me a package. Dumbfounded (because I wasn't expecting shipments until towards the end of the week), I checked the label and was shocked to see it was my Cute Little Babes order! And no, I didn't pay for expedited shipping. Lightning speed delivery ✔️.  Score for team CLB.
While I can appreciate hand made, one-of-a-kind goods, too often there are loose threads, off track zippers and paper thin fabrics resulting in one-time wear. Not a good look because as a mompreneur, every coin counts. CLB didn't falter in the quality department either; the pants were everything I wanted and that they were advertised to be. The sizing and fabric quality were on point, and the pants well made. I will absolutely order from them again and again.
On Monday, PRince Nick managed to trip and fall, scraping up his nose and lip pretty badly. If you look closely, you'll notice a mean scab above his lip with one to match on his nose (but covered with a bandaid). Thursday, I took him to his pediatrician to check on how everything was healing. I picked out a totally different look for Nick to wear, but he'd begged to wear his "cool new pants" all week so I let it fly. You know how when you've got a dope fit, you try to wait for the right opportunity to rock it? Well, kids aren't about that life, lol. But you know, there are great takeaways from my child's impulsiveness (as it relates to this post). You don't have to wait for everything to be perfect to execute. Show up and show out even when you're not feeling 💯. Put your best foot (and fit, in this case) forward. Scars, scabs and all, flex on 'em. You can't control certain circumstances in life, but you can control how you react and look while you endure. And my cute little babe rocked his injuries and our new favorite pants really well.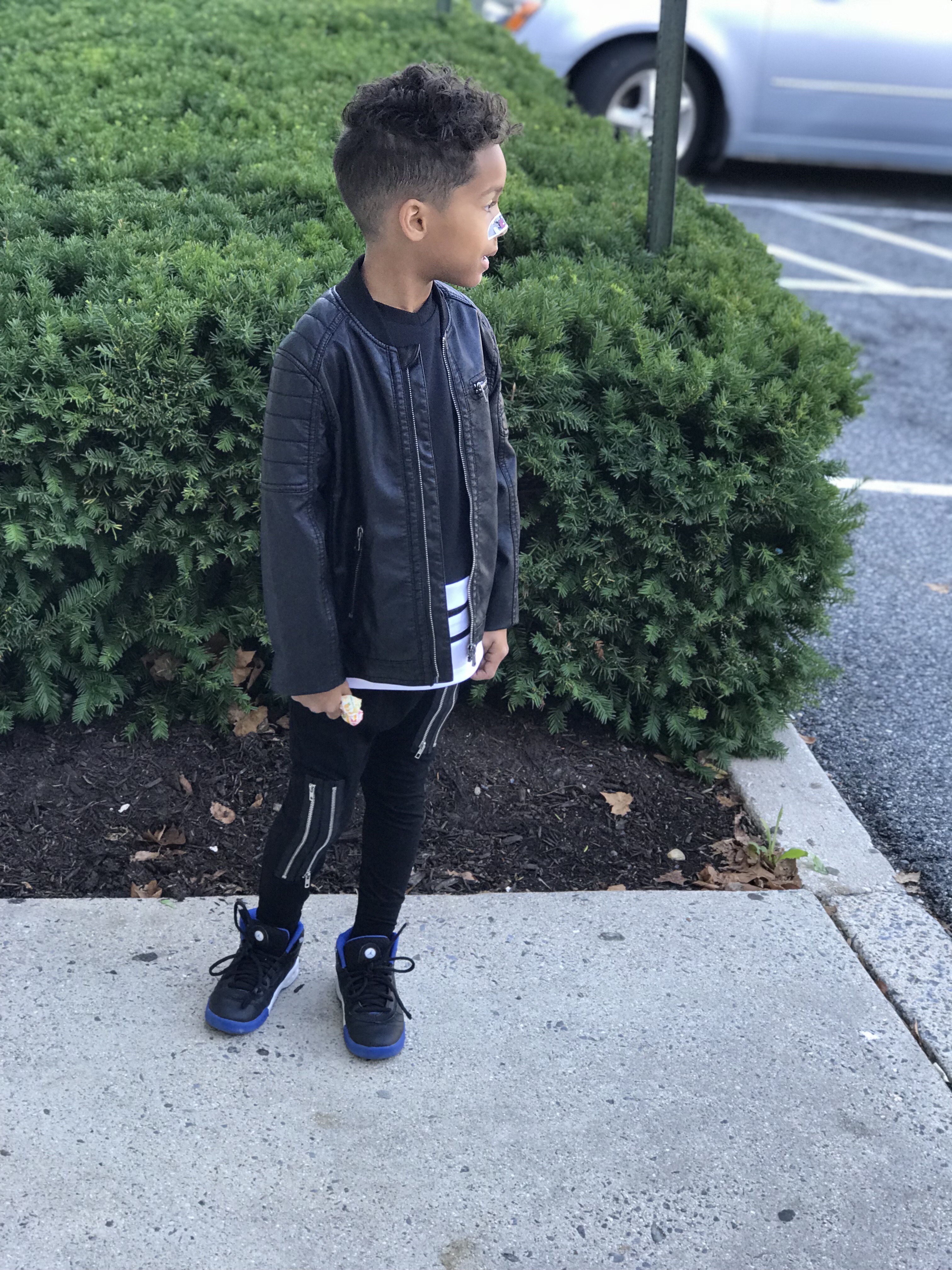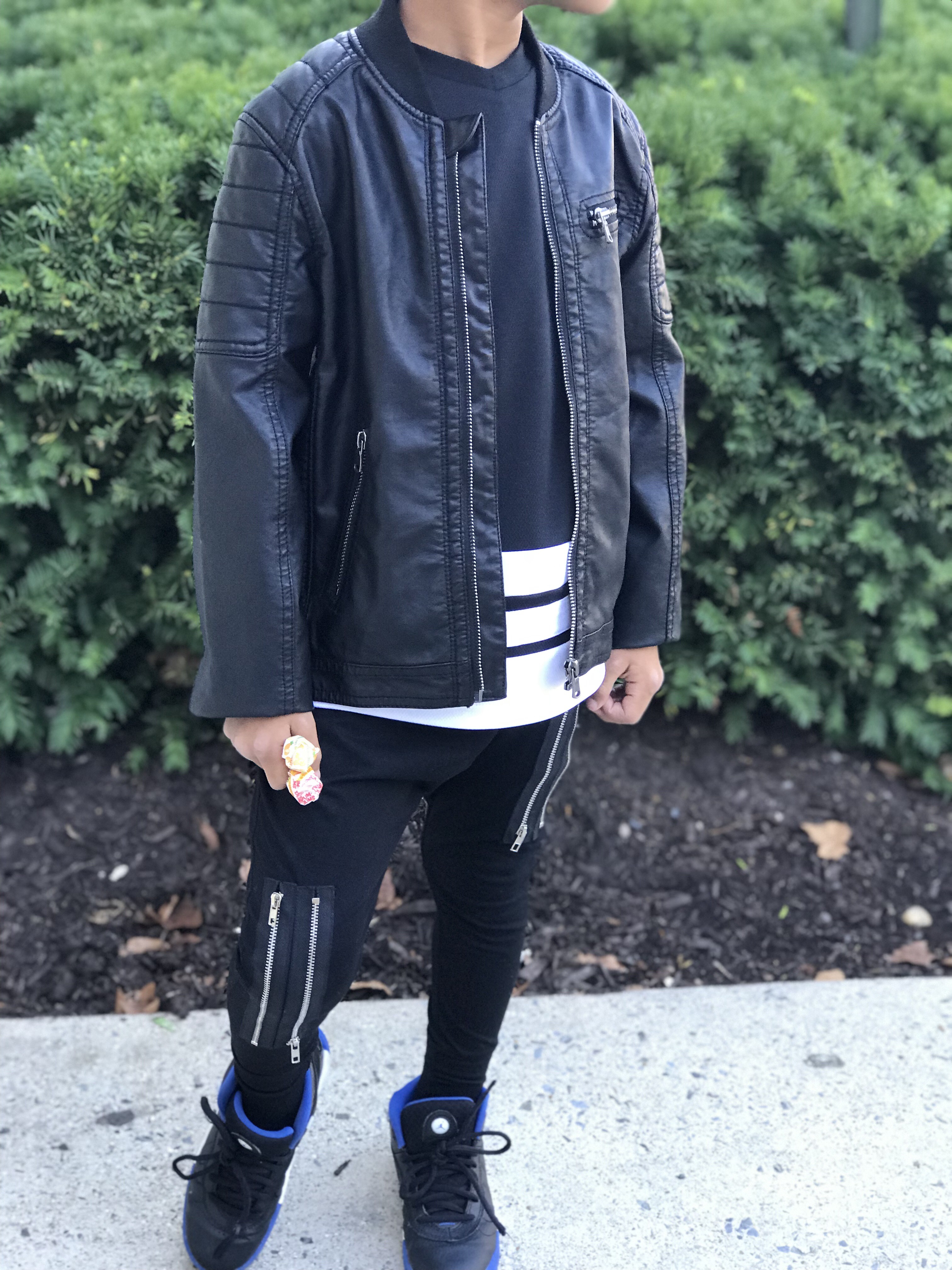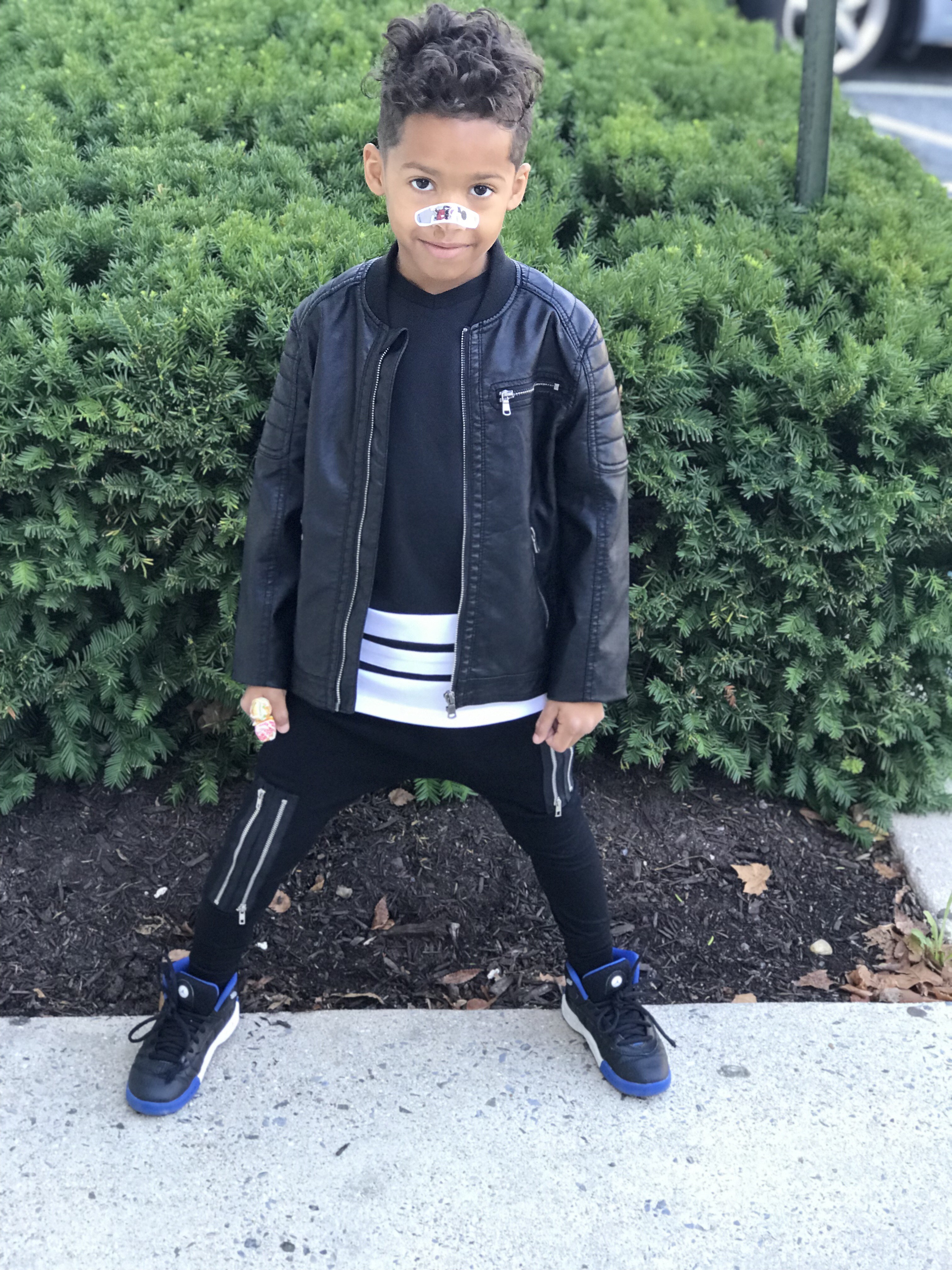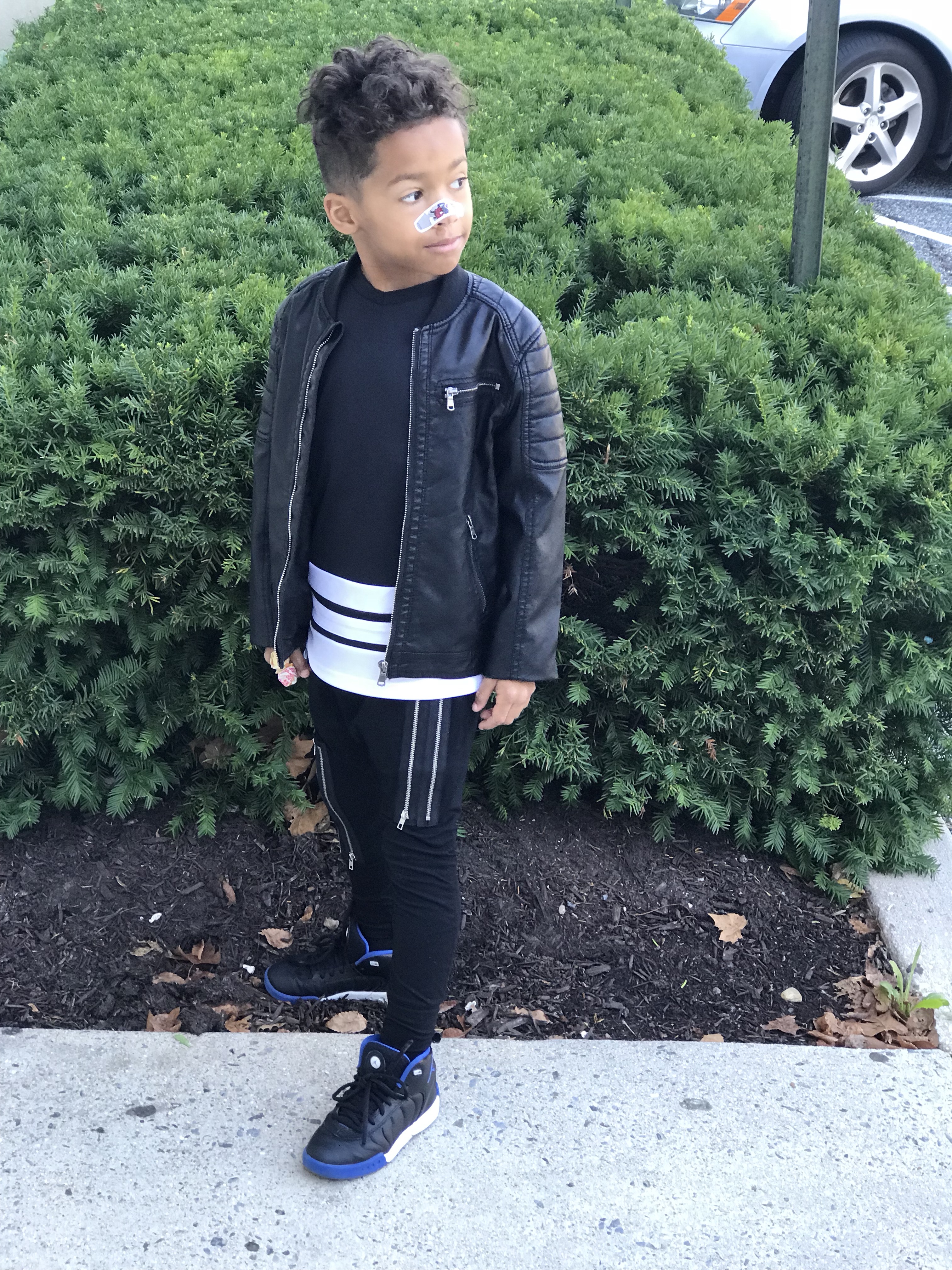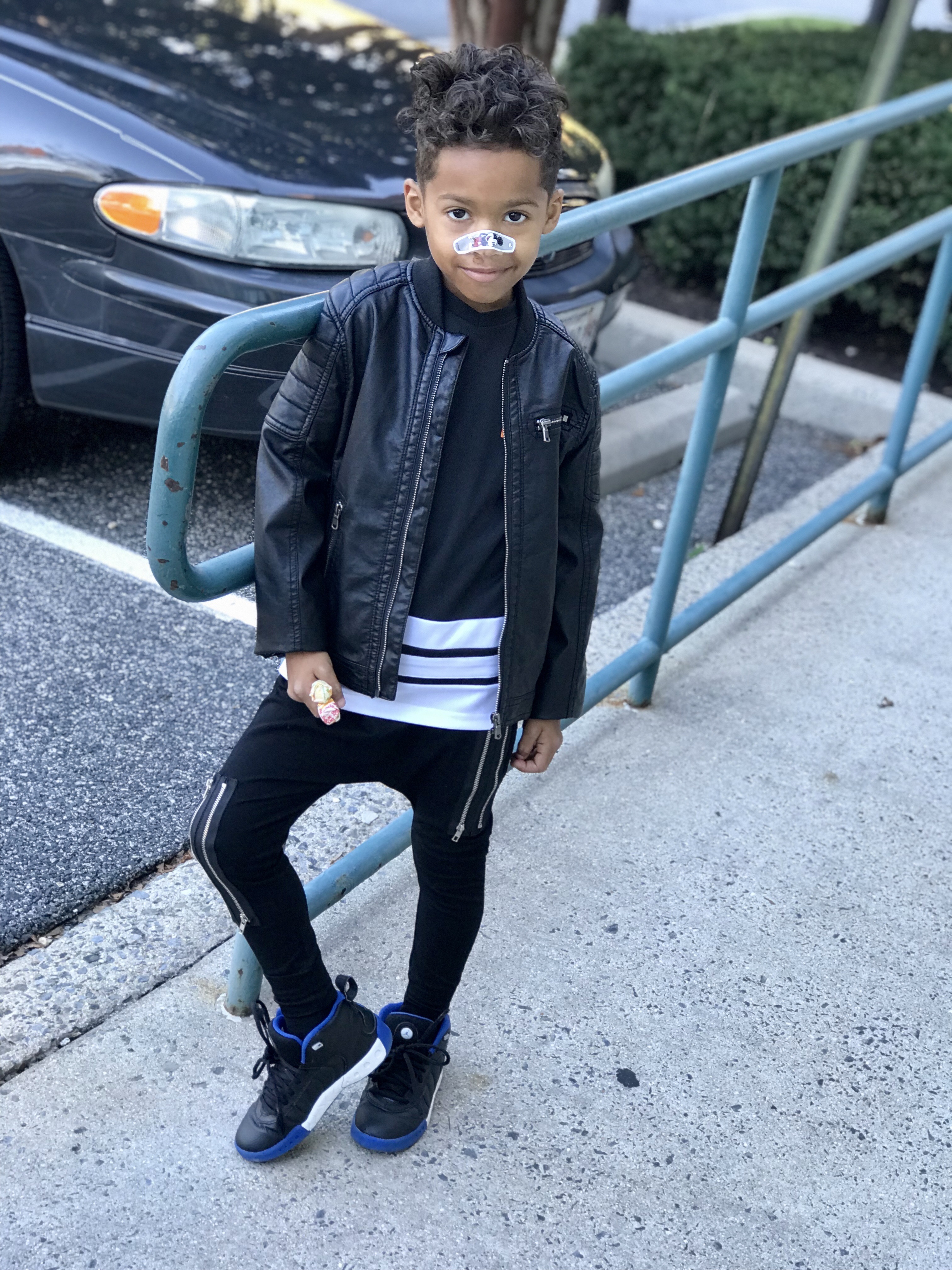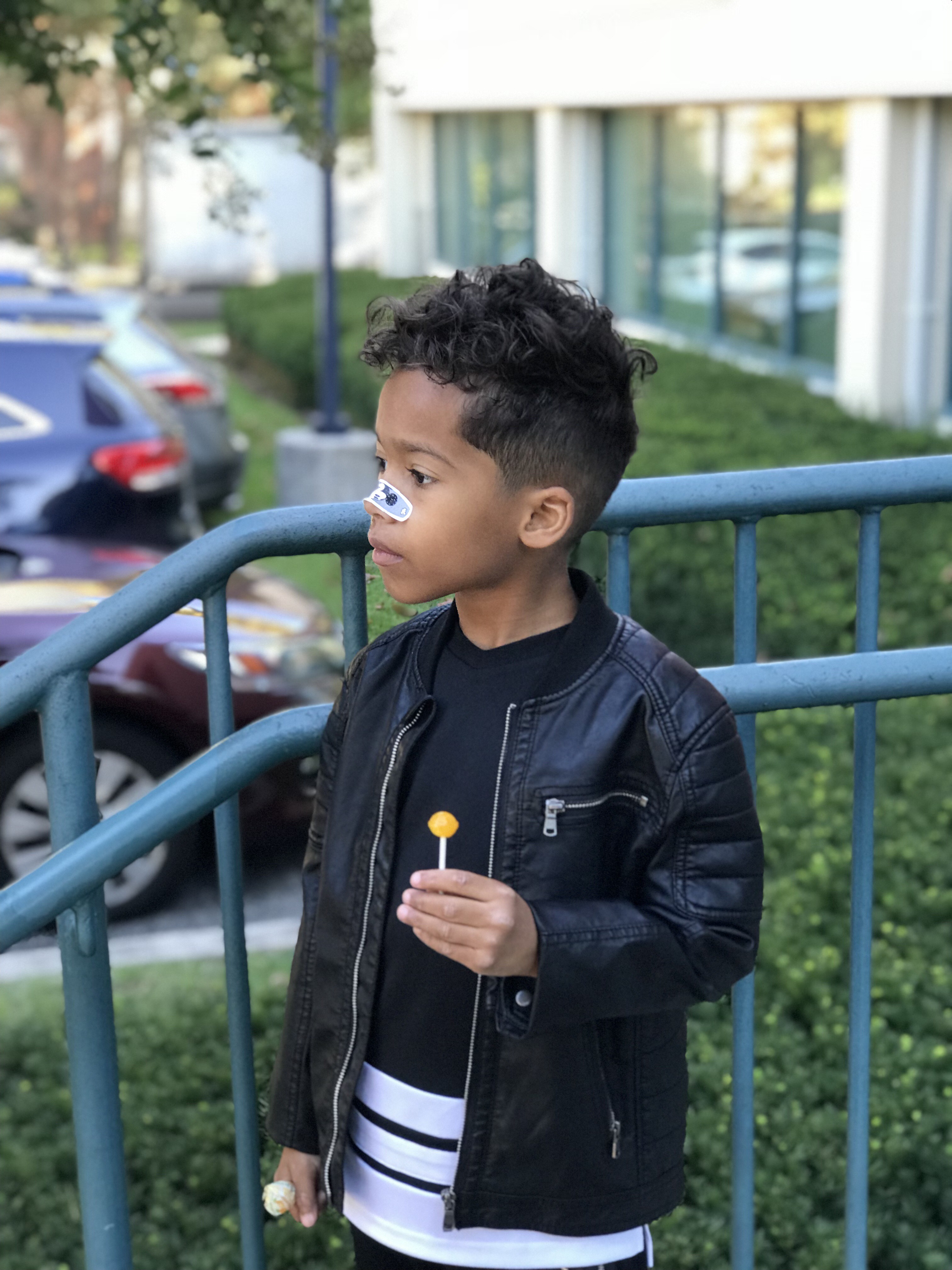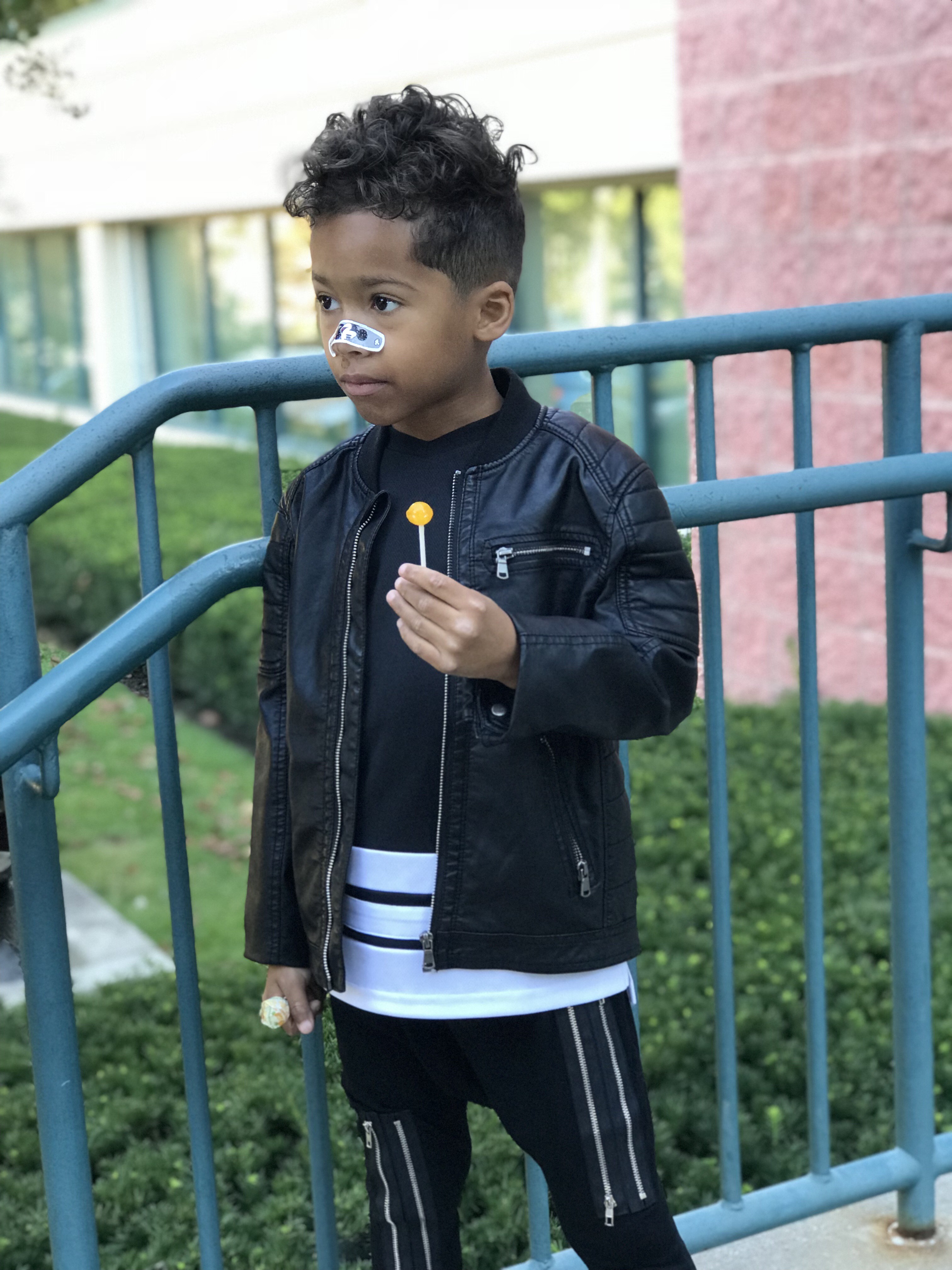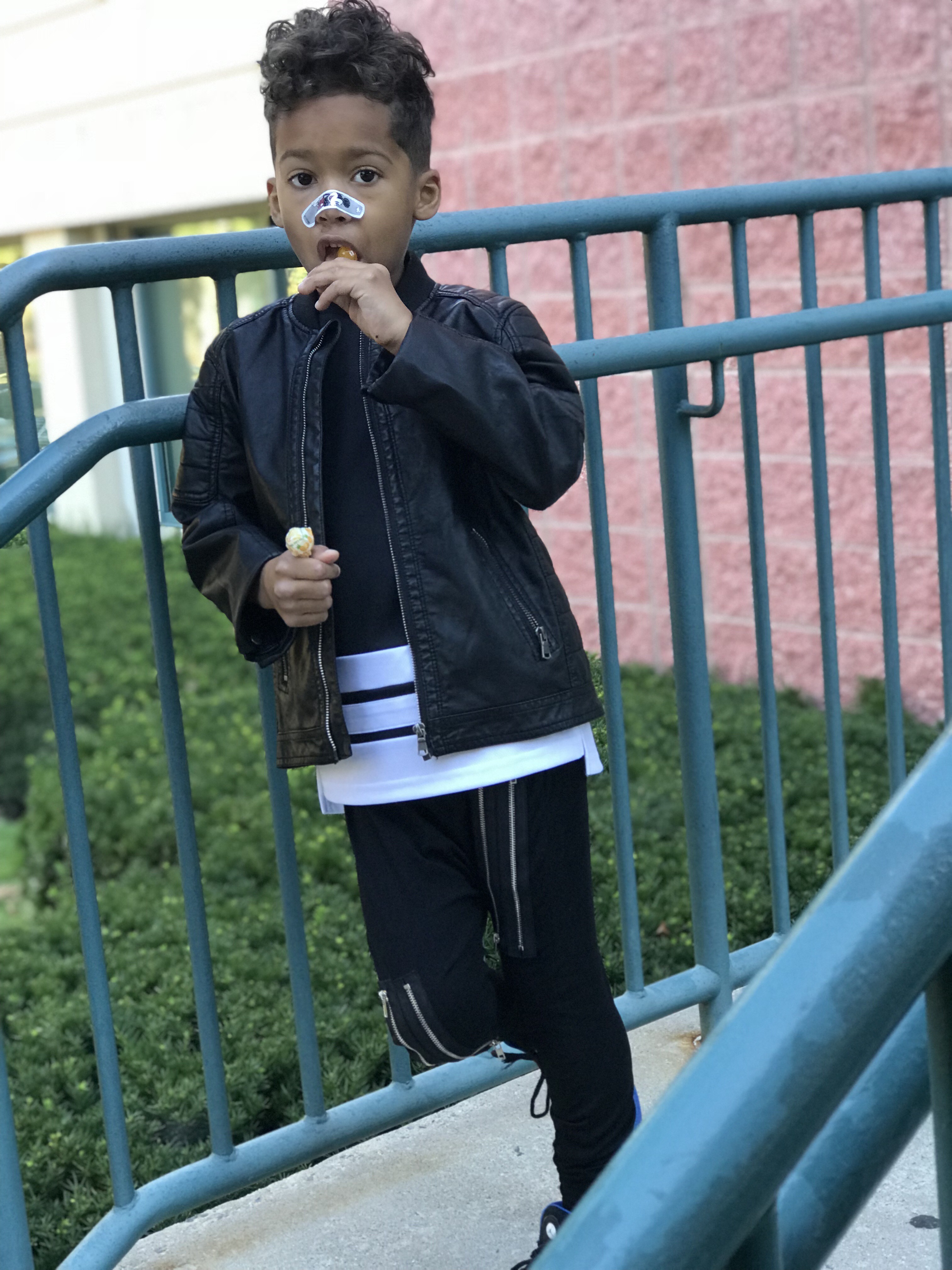 Get the look: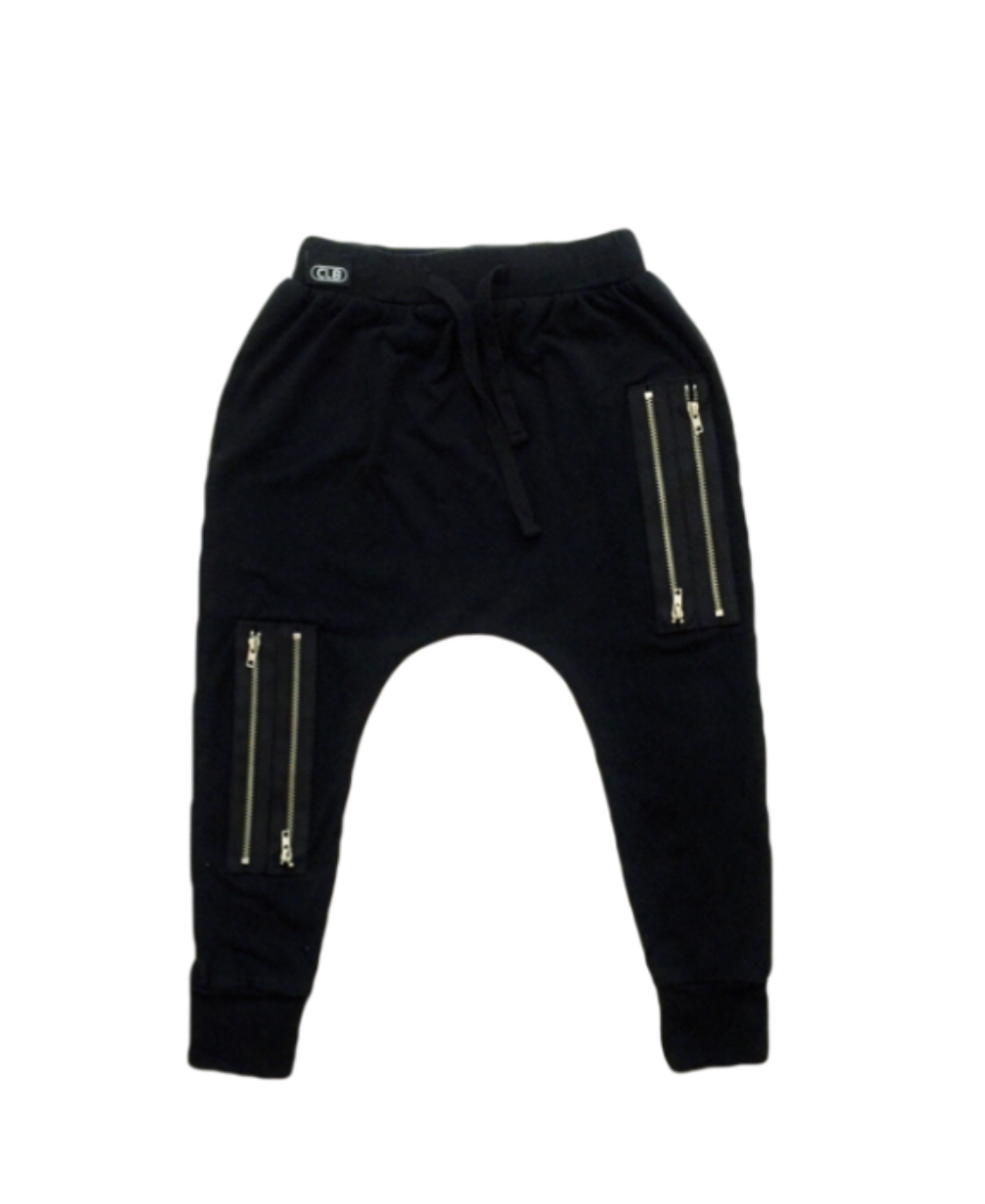 Cute Little Babes Zip Up Harems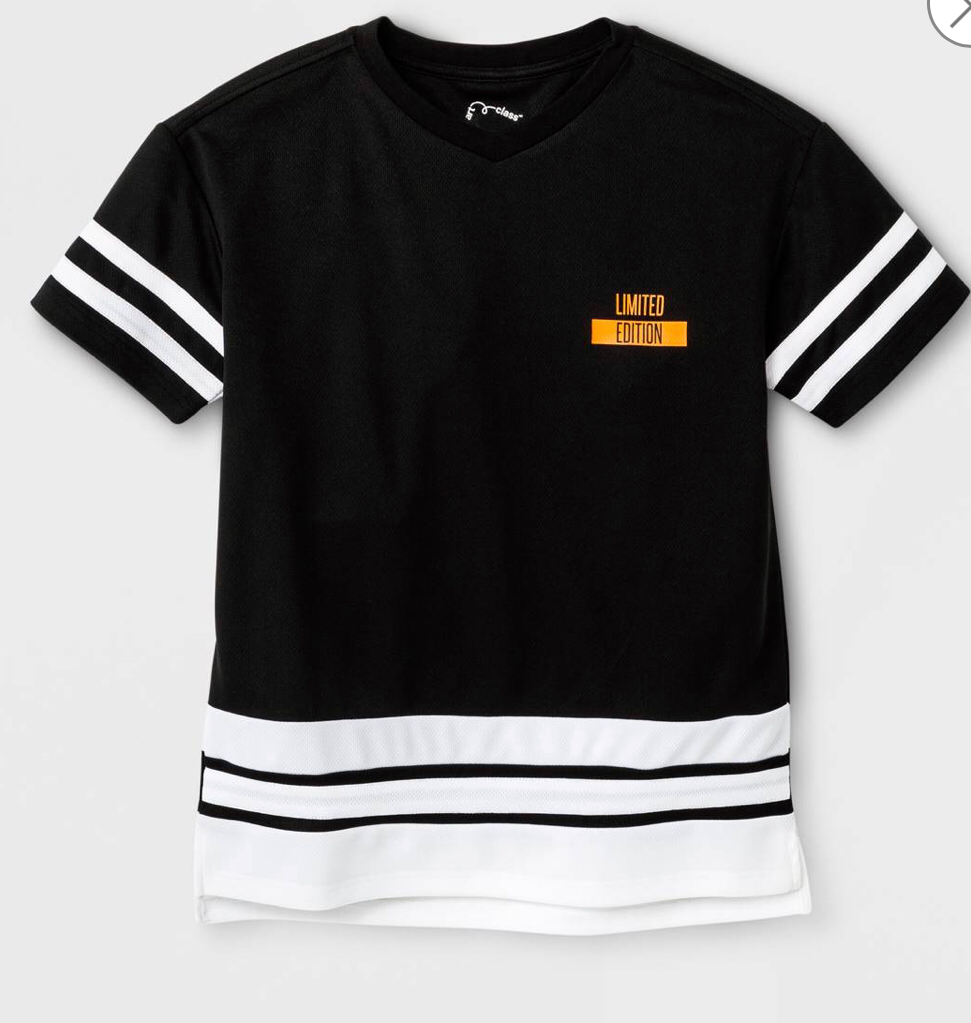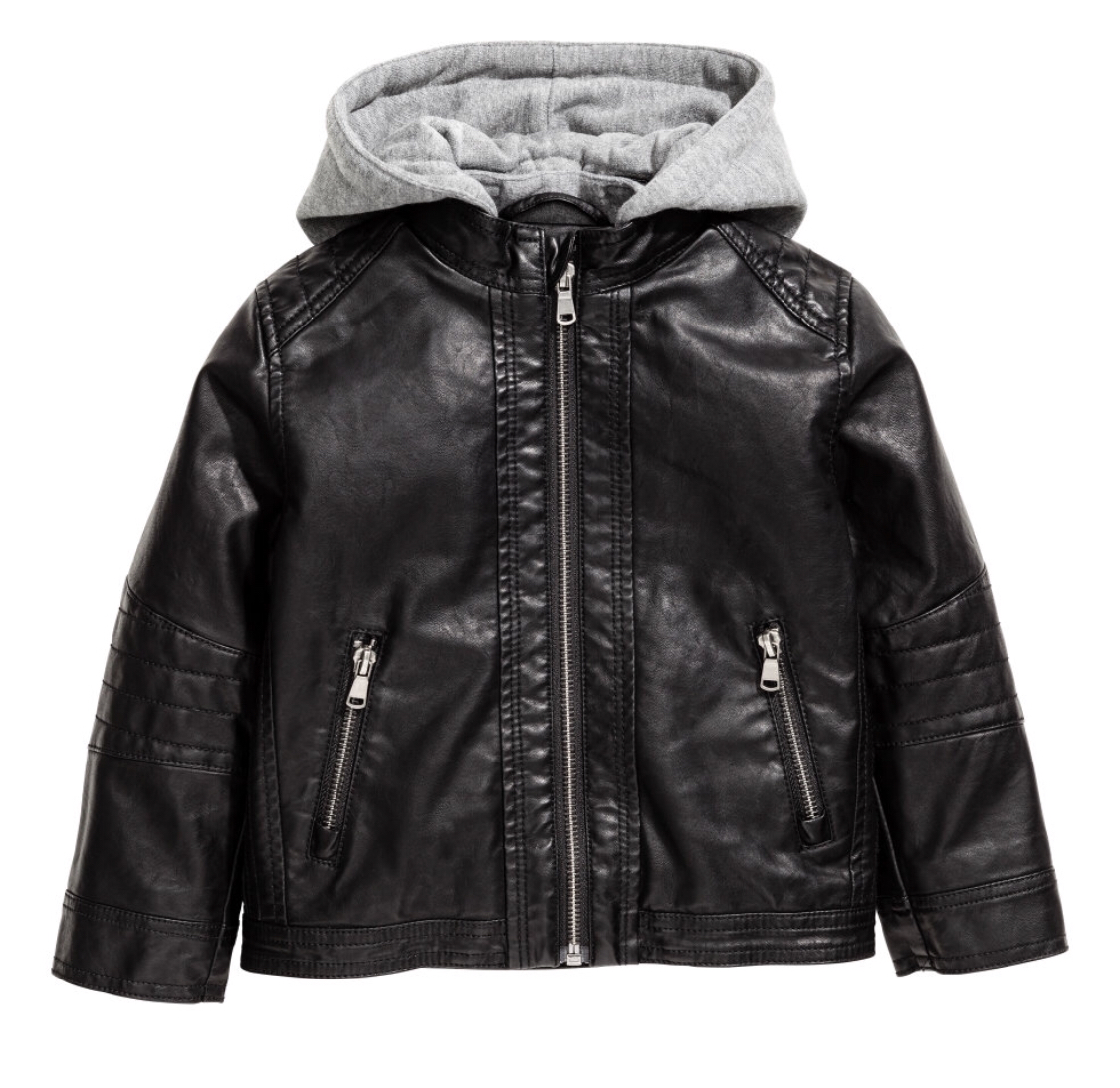 H&M Faux Leather Jacket (Similar)