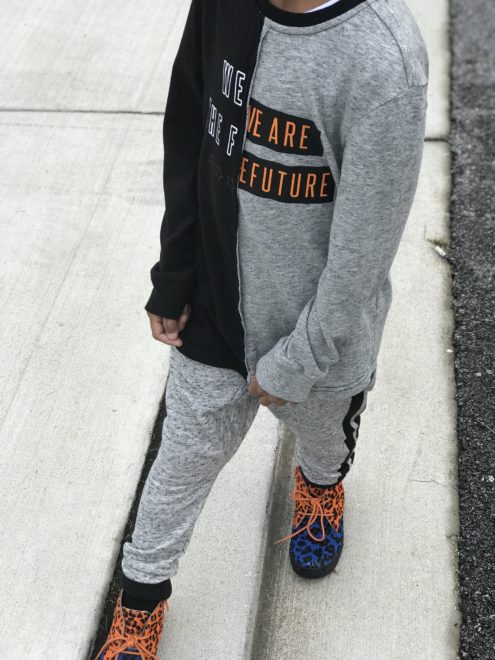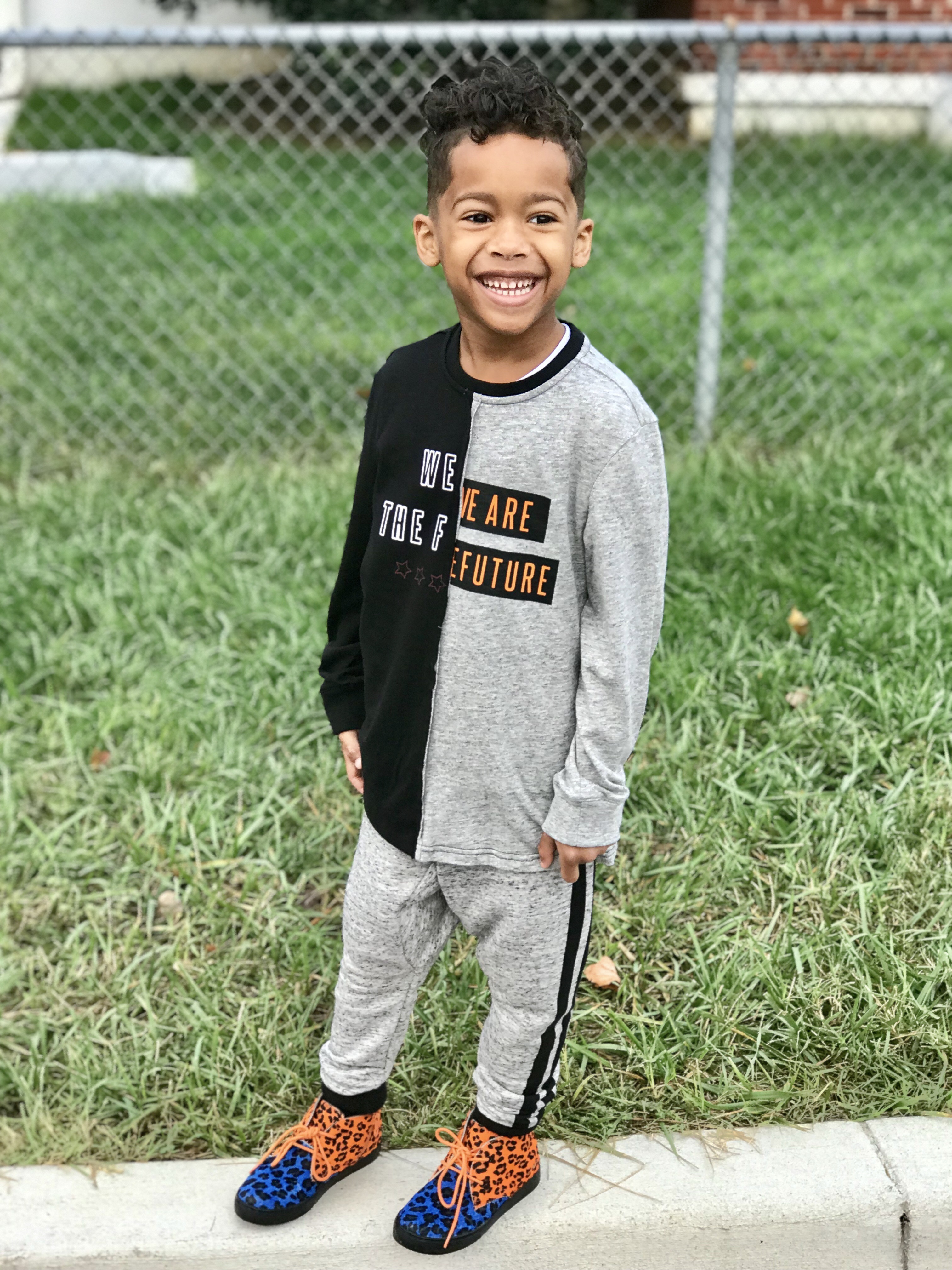 I recall going to Target when PRince Nick was younger, and staring wistfully at the girls' section, wishing the boys' apparel was as appealing. At the time, their boys wares consisted primarily of Cherokee and Osh Gosh, and quite frankly, the pieces just weren't popping enough for my fashion kid. I'd always purchase basics, though, and occasionally happen upon a fashionable piece. A few seasons ago, things started to change; I noticed blazers with mixed textures, slimmer fit denim in assorted washes, and even the sneakers were giving life. I'd throw everything I liked in the cart unaware of just how much I grabbed, and get to the register wondering how I managed to spend so much on clothes at TARGET.
Fast forward to 2017, Target is in regular rotation in Nicks' closet, and totally gives H&M and indie retailers and run for their money. Earlier this year, Good Housekeeping shared that Target was overhauling their merch, and introducing 12 new lines including Cat & Jack and Art Class for kids/tweens. Both brands offer street style worthy athleisure and edge. While I frequent indie shops and will forever love shopping small, sometimes I want what I want NOW, and don't want to be hassled with shipping. And I'm the type to spend and extra $20 for express delivery.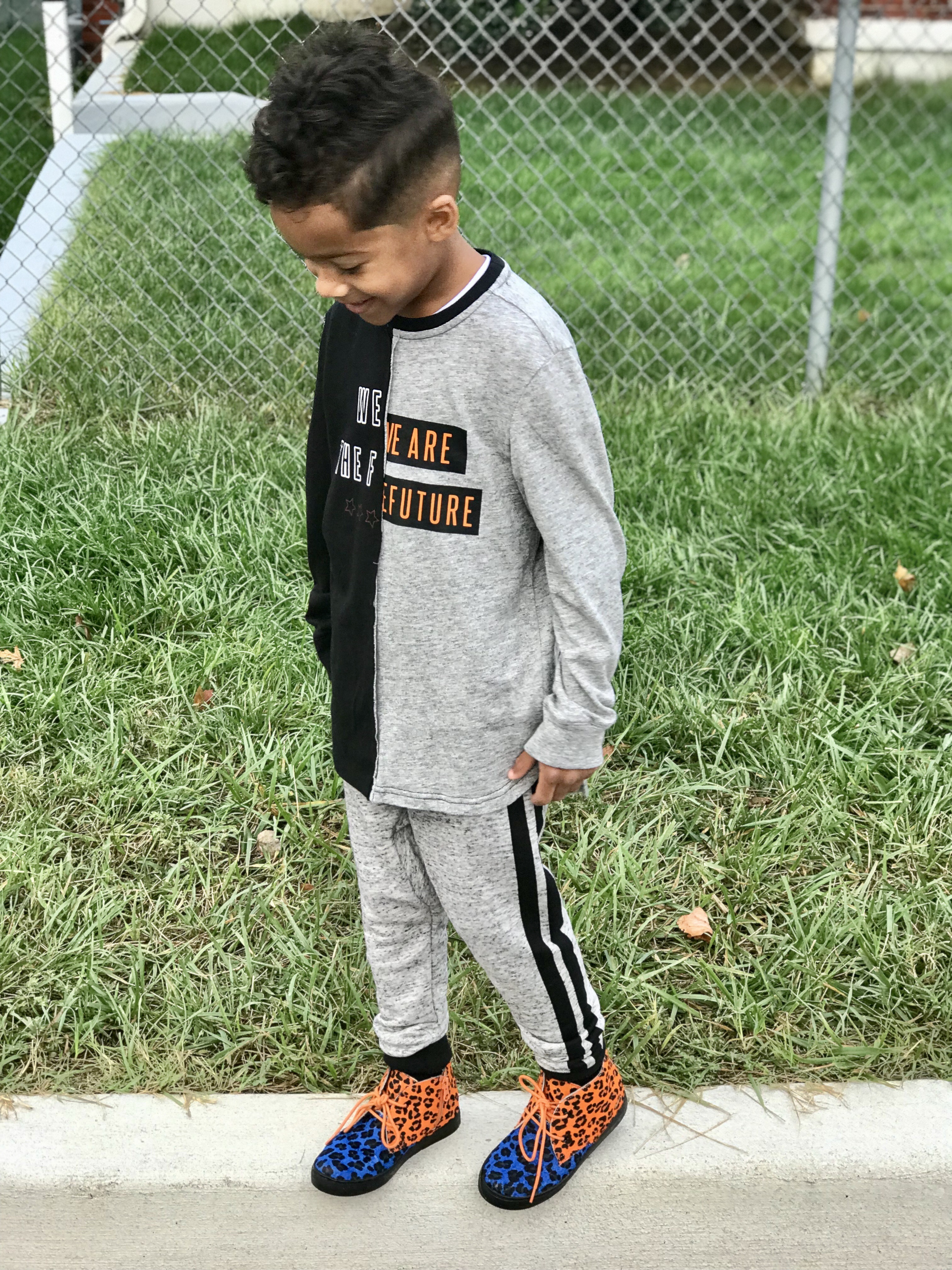 I'm really digging Art Class'  hipster aesthetic. Stocked will relevant, graphic tees, joggers and more, with Art Class, you can basically create an entire wardrobe for your Fly Little Guy. Today, Nick rocked slim black and grey sweats and a black and grey top with "We Are The Future" written asymmetrically accented by orange letters. The pieces weren't a set, but paired PeRfectly, which I also like about the brand. We completed the fit with our new, fave "Knight" kicks in orange/blue leopard from Akid.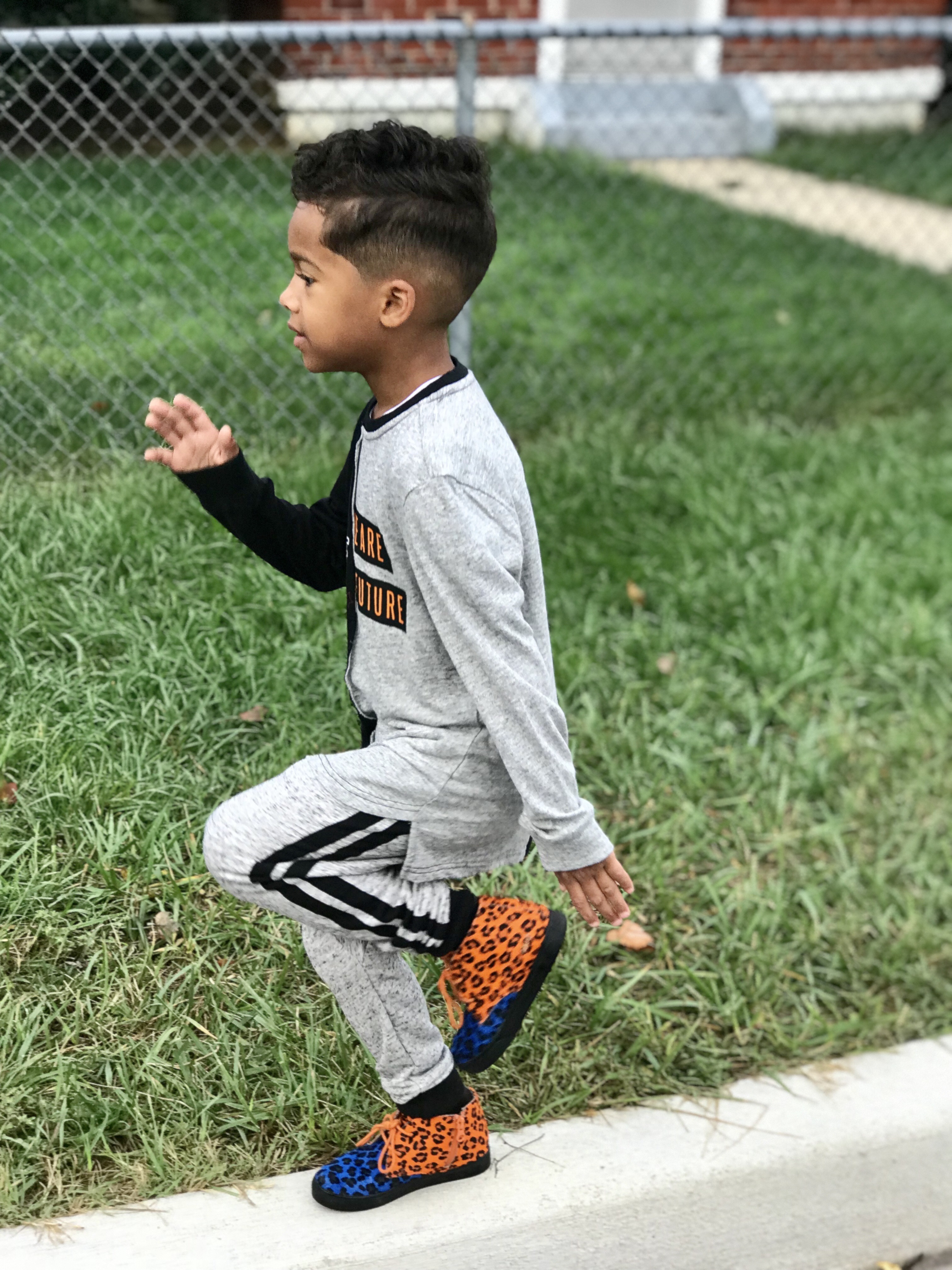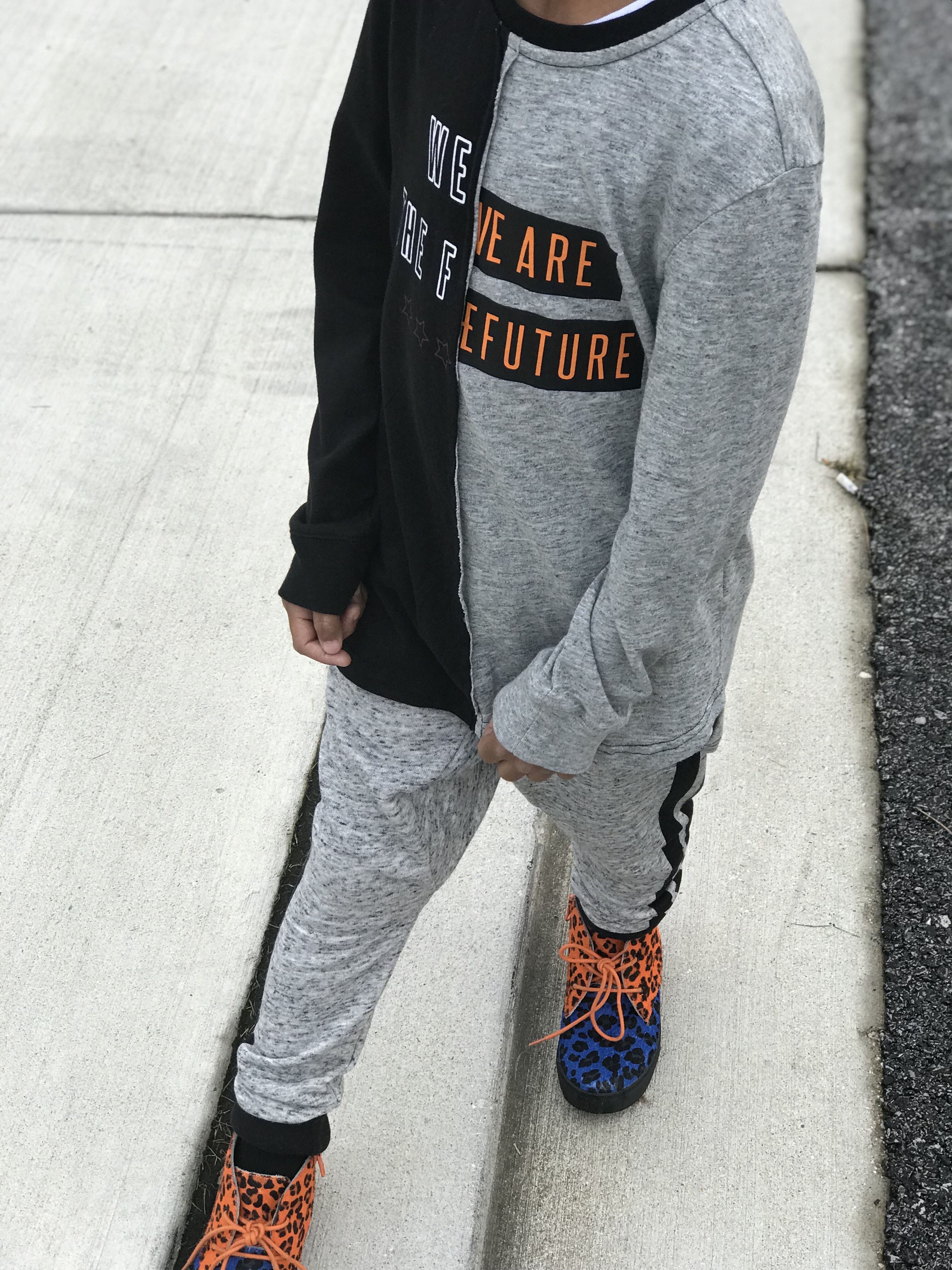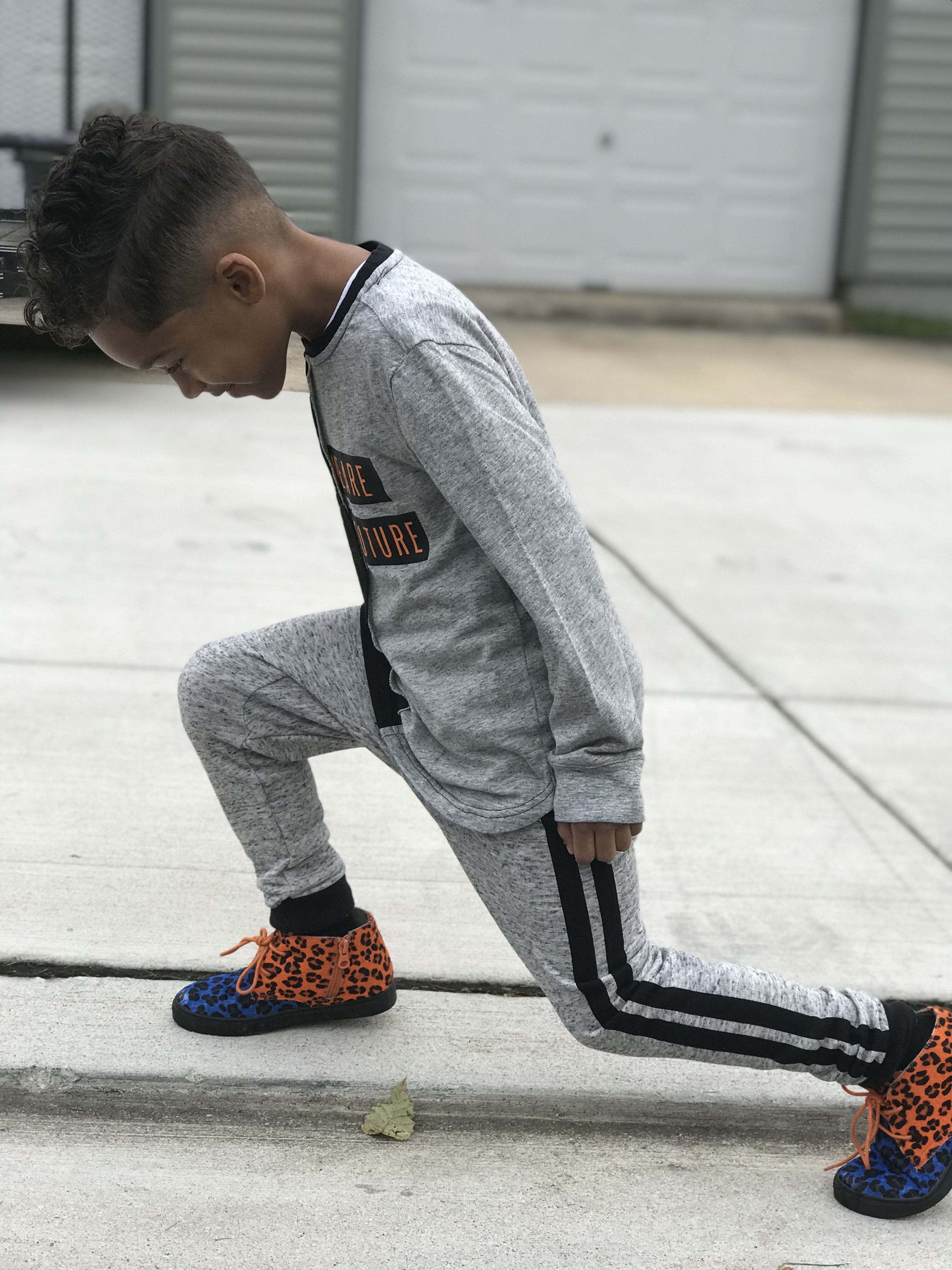 Nick loved his lewk as much as I did, especially because he's got a thing for sweats + he was here for the pops of color, so he flexed all the way to the bus stop. I'm awed by Nick's growth this year – not just physically (he's gotten SO tall) but his maturity as well. His math capabilities blow me away; he gets that from his father (I'm legit mathematically challenged unless we're talking dollars and cents). He may grow up to become a model/mathematician. Lol. Whatever becomes of his God-given gifts, I know that PRince Nick is positioned for greatness, and that he (and Target's boys' section) are the future.
Get the look: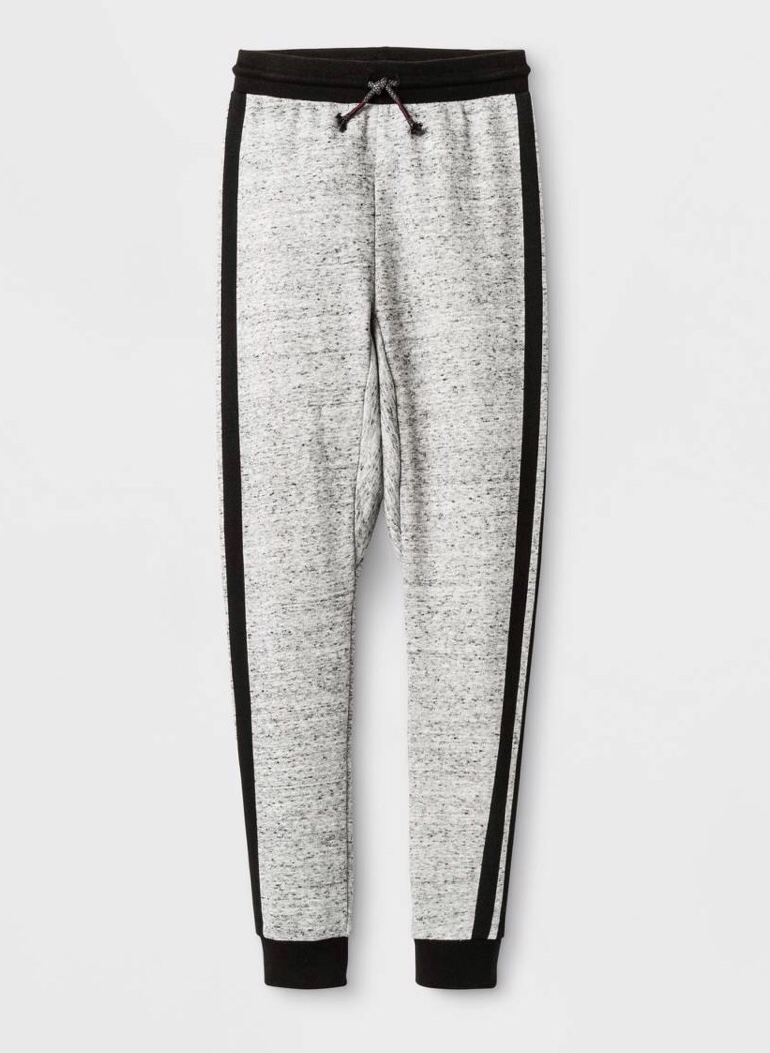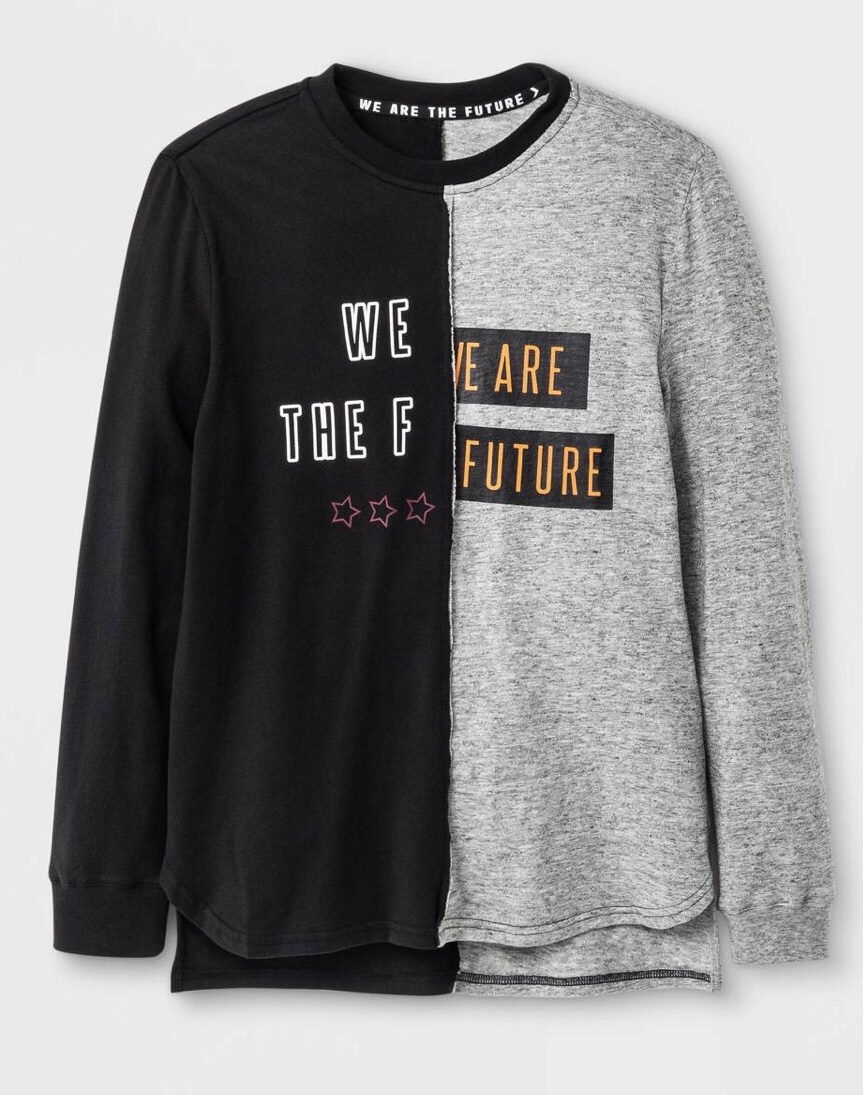 Art Class "We Are The Future" Long Sleeve Tee