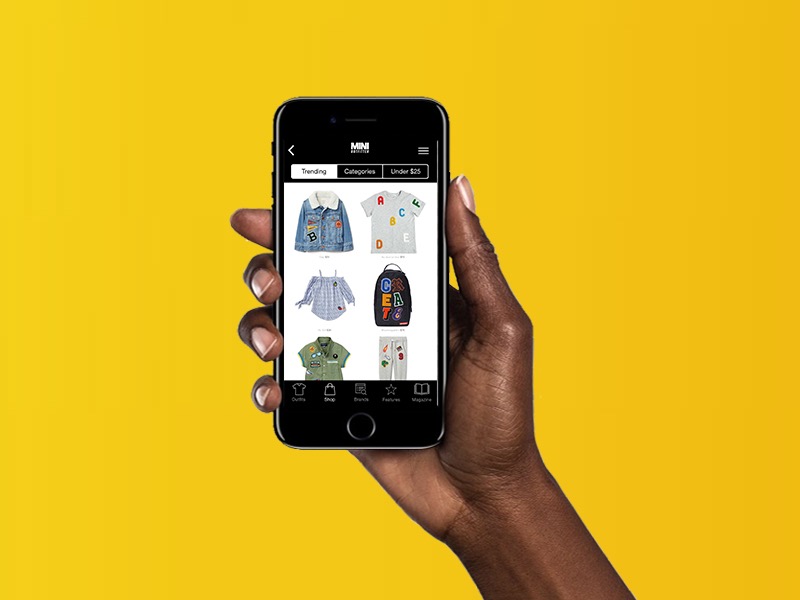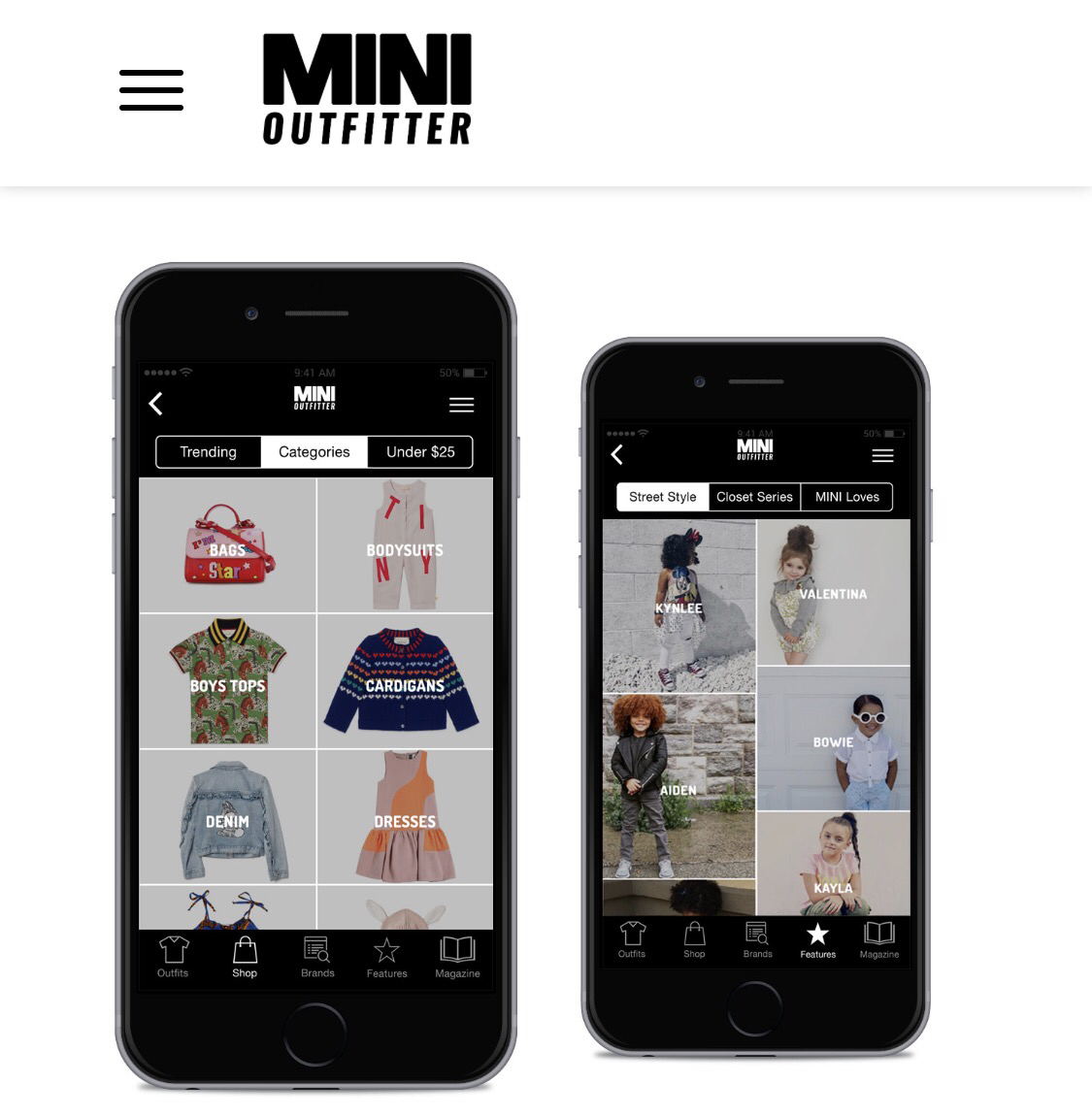 A few years back, boys clothing was a bore, and finding, cool (inexpensive) options was a chore. We thank God for Kevin Systrom (creator of Instagram), because these days, much to my husbands' dismay, I have no issues finding cool, independent retailers for PRince Nick. I regularly peruse IG for new shops + get email updates from my favorite retailers. But as a millennial mama, you know we're all about two things: technology and convenience. I've been following MINI Outfitter for a little over a year; I loved the publication, which recently transitioned to an app highlighting and housing all indie designers, many of which are owned and operated by mompreneurs. Yes, all your favorite (and soon to be favorite) emerging brands and small shops are now easily accessible via the new MINI Outfitter app, which upon selecting your items, redirects you to ShopStyle to complete the purchase (full circle moment – ShopStyle was one of my first major PR accounts). In addition to discovering new duds for your fashion kid via their easily searchable categories (ie. trending – Halloween), you can draw inspo from styled and themed looks,  and affordable pieces are just a click away in the Under $25 section . Wait, it gets even. Better. Than. That. The founder is a millennial mom of color from my hometown of the DMV! As a fellow boss mama, I'm fiercely supportive of any and every mom maintaining a household and raising babies while paying herself. Once I got hip, I reached out for an exclusive perspective of how the app came about, mompreneurship and, of course, brands to shop.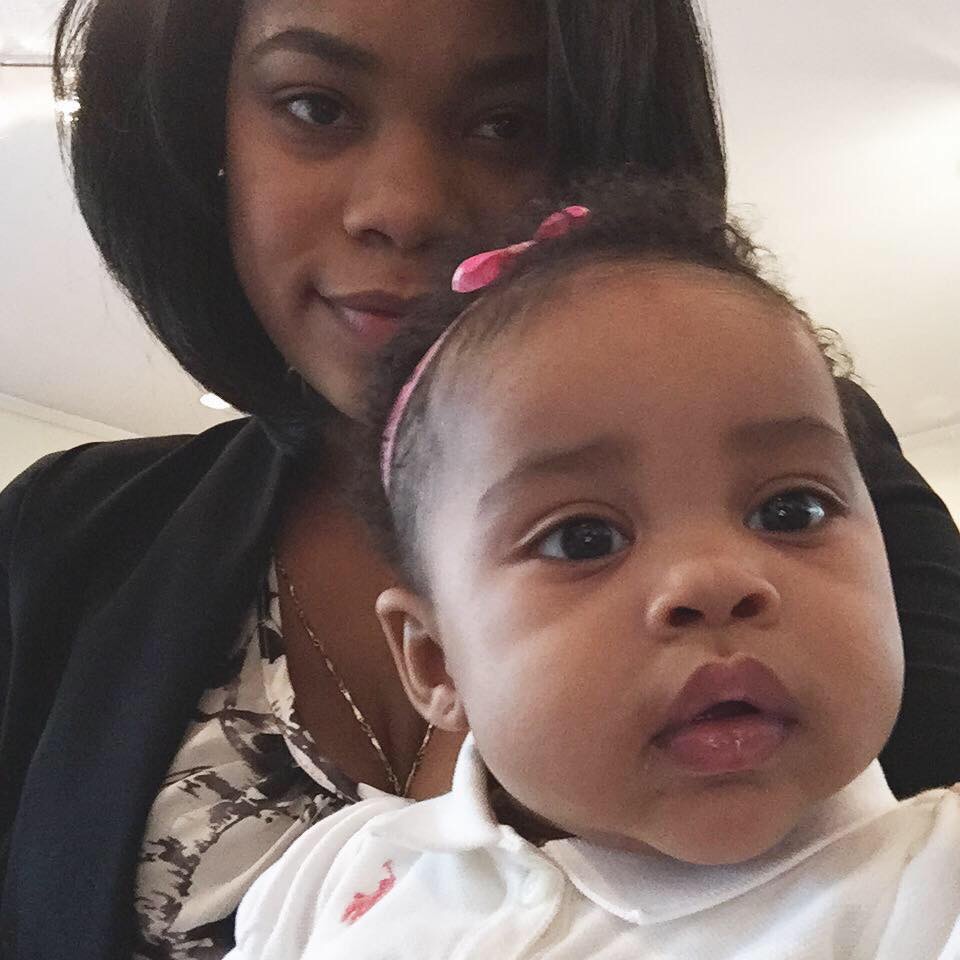 Kirsten Jones grew up in Montgomery County, MD. After graduating high school she left for college in New York (Hofstra University) at 18, where she remained until she found out she was pregnant at 30 and moved back to Maryland. "I love the city… but I also wanted large rooms, space for my daughter to play, grass, trees! Cheaper rent! Washer/dryer! lol."
Bitten by the entrepreneur bug early, Kirsten launched a magazine for teens at just 14, which led to internships with CosmoGIRL Magazine and Atlantic Records at 18. She was discovered on MySpace by the Editor-in-Chief (Atoosa Rubenstien) and Director of A&R (Sickamore) of these companies.
Post college, Kirsten turned her hobby (website design) into a business, allowing her to travel and live anywhere that had an internet connection. She graduated Hofstra with a Bachelor's in Business Administration in Marketing, though she credits her marketing knowledge to industry connections and just self-teaching.
She currently runs MINI Outfitter solo which includes magazine writing/editing, magazine design, graphic design, website design & development, app development, social media management (twitter, facebook, instagram, pinterest), styling, advertising, etc., and is working on funding to hire staff soon.
We asked: 
Full name, location: Kirsten Jones, 33, Washington, D.C.
What inspired MINI Outfitter?
When I found out I was having a girl, all I envisioned was pink, tutu's and glitter. While there's nothing wrong with that, I personally love sneakers, neutral tones and I also  didn't want my daughter to fit into one "girly" box. So, I started searching online for children's clothing and came across fashionable kids on Instagram. That quickly led me to the world of handmade, small shops and independent children's clothing brands. It was an amazing discovery! A whole new world of kids fashion I never knew existed.  The entrepreneur in me immediately thought to create something where all of these shops could be found in one place for others on the hunt for kids clothes that were different.  I also wanted the creatives and entrepreneurs in the children's fashion industry to shine.
When was MINI Outfitter conceptualized? January 2015
MINI Outfitter started out as a magazine. What prompted the evolution to an app?
I wanted  to consolidate everything to a centralized location for people to shop, access the magazine, and read features in between issues. I often found myself looking at and buying clothing for my daughter via my phone while breastfeeding, at the hair salon, or laying in bed putting my daughter to sleep–the only time I could shop for her without interruption.  Anything that can simplify our lives as mothers is always needed. I think this App does a good job of that.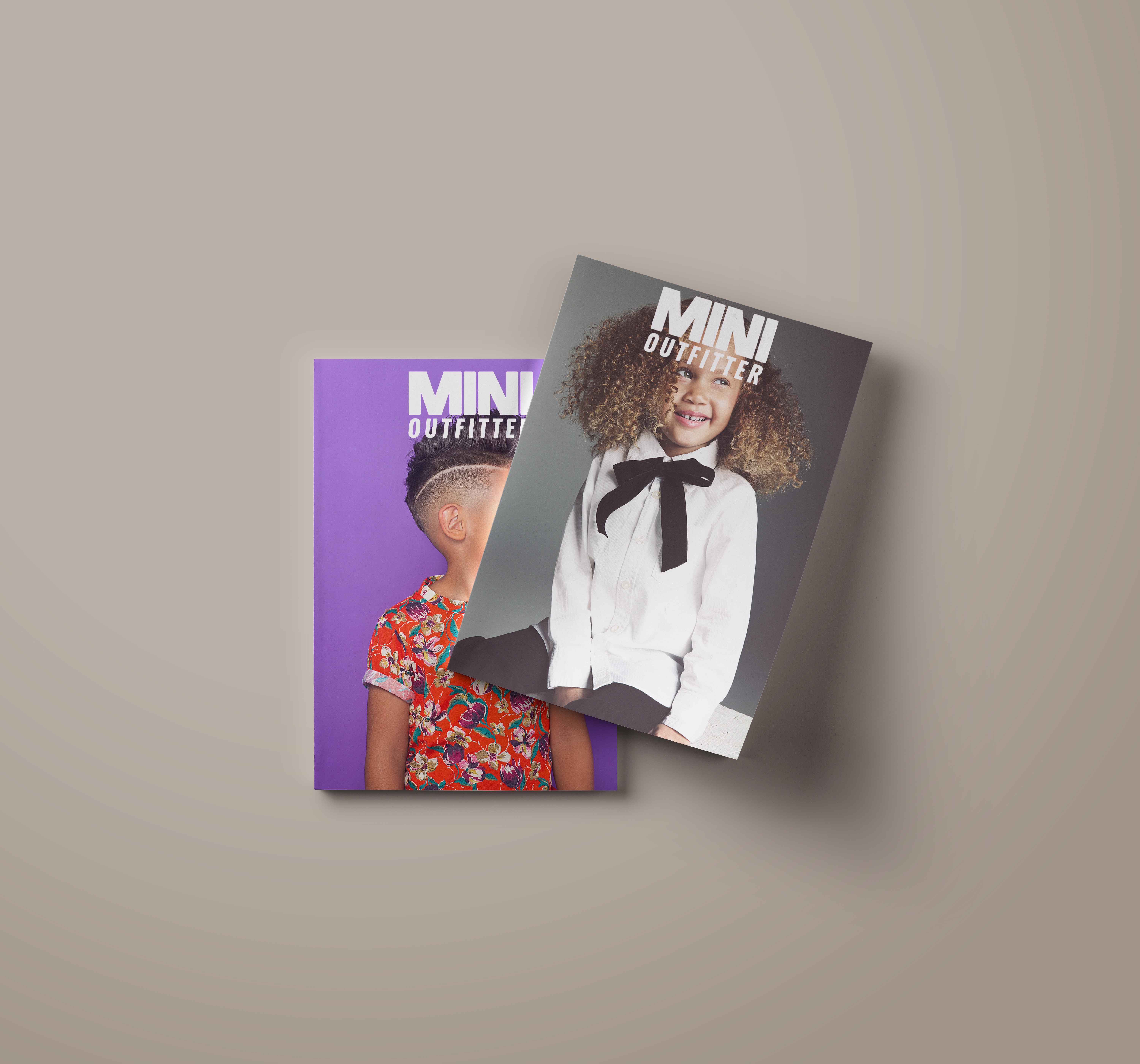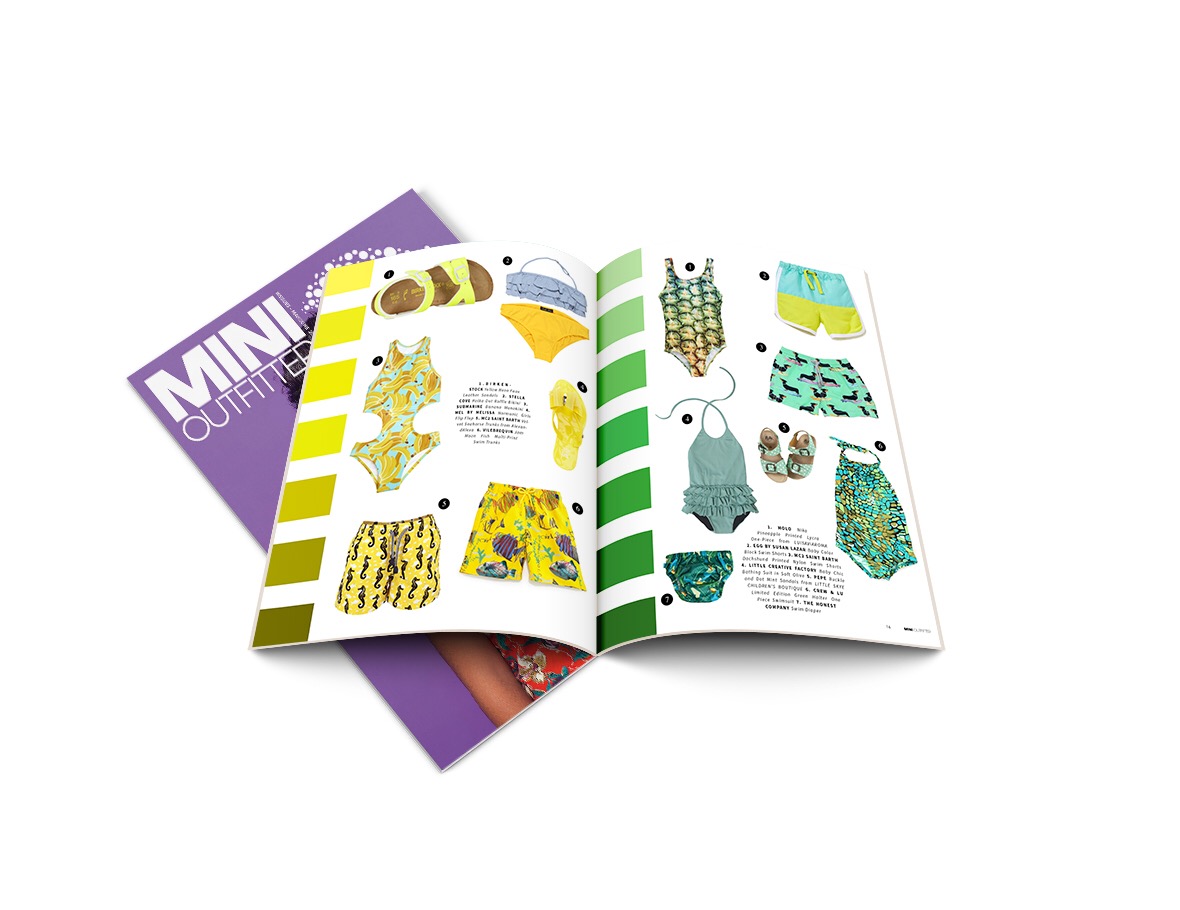 What are some of your favorite indie kids' brands?
King + Lola, Susiescustom, Wild Rich Kids, Lapito Shoes, Label Jane, K & Elphy, Tressy and Tuchinda, to name a few. I've enjoyed watching so many brands start from their homes to now having their own Brick and Mortar shops and/or being sold in luxury department stores like Eve Jnr., Freshly Picked, We Are Little Giants, and Haus of Jr.
What advice do you have for mompreneurs?
Find a tribe! I'm currently in this process right now. I have friends from my hometown who are mom's, but not so much creative or business minded. I can't really relate to them anymore. Then I have my creative friends back in NYC (I lived there for over 10 years) and LA, who are not yet mom's. I can no longer have all-nighter creative sessions with them or attend random events spontaneously, so it's just different. I have yet to find a group of women similar to me offline, "in real life."   I have lots of support online, but there's nothing like meeting with a group of like-minded women in person to brainstorm ideas with, work together, who can really get to know your personality and see how hard you grind.  Finding other Mompreneurs that want to see one another succeed is my dream haha.
Taking care of YOURSELF in every way is also KEY. Before my daughter was born, I could stay up for days at a time working on a project. I thrived off of pressure and launching huge projects in limited time. I still tried to do that (and was doing that) after my daughter was born. I was in labor for 28 hours (no epidural), took a 2 hour nap, and was on my laptop editing the magazine and breastfeeding. The nurse looked at me like I was crazy.  My daughter was a great sleeper and very calm baby, so I could still keep up my insane work ethic for a while.  I could bring her on my 4 hours drives from D.C. to NYC, bring her on shoots, take her to tradeshows, and all was well.  But when she started crawling, walking and things picked up with the magazine (as well as my other business), things got crazy.   I needed to adjust, but didn't know how. I essentially crashed. My creativity stopped, I broke out in hives all over my body, and didn't really have anyone to talk to about it that could understand.   I even moved back to NYC for a few months thinking it would spark my creativity again. It did not. I reluctantly came back home to D.C. and had to regroup my life. I stopped MINI Outfitter cold turkey and stopped taking clients for my other business. I focused on myself for the first time ever.  Emotionally, mentally, spiritually, financially and lastly, physically. From becoming a vegetarian, to getting a trainer, to clearing all debts, improving credit, to removing 98% of friends/associates (and not feeling guilty about it) who were essentially useless to my new direction in life. I isolated myself in a healthy way and really took a hard look at mistakes I've made personally and in business and what needed to be adjusted in order to live the best life possible.   I also had to learn not to feel guilt about leaving my daughter for a few hours to go do little things for myself like my hair or nails, or for taking a night off from working to just relax.  You have to put yourself first to be the best for everyone and everything else. I feel amazing right now.
What is next for MINI Outfitter?
I would really like to start showcasing brands and designers in a more interactive way for our readers. I plan to greatly improve the App along with lots of other things I would like to keep secret for now.
Check out the digital publication at minioutfittermag.com (the holiday gift guide dropas Nov 23rd!), follow along on IG at @MINIOutfitter, and download the app via App Store or Google Play.