After following each other for years on social media, I had the awesome opportunity to finally meet Nikkia Tené McClain earlier this summer while being honored at the D.C. leg of the Wife, Mom, Entrepreneur book tour. She was even more amazing IRL, so I just had to PRofile her.
Nikkia is a boss mom with 4 kids (5 if you include the hubby, which  we will, because, you know men can't even find a clean pair of socks sans wife, lol), and the mastermind behind multiple groundbreaking event activations and gifting suites (before they were a commodity). Her friendly, personable nature coupled with her skill set has positioned her namesake NYC/NJ-based PR agency, TENÉ NÍCOLE Marketing and Public Relations, as a go-to within the sports, lifestyle and celebrity sectors.
Despite graduating high school as a mother of two, McClain remained undeterred, and she acquired a Bachelor's Degree in Business Administration from the Metropolitan College of New York. Nikkia began her career in real estate, where she saw much success managing million-dollar properties and closing deals. After obtaining her degree, and constantly being asked to manage the brand of many of her client's businesses, she decided to pursue a career in marketing and public relations.
That career change led her to tap into her true entrepreneurial spirit, she went on to create her very own boutique PR and marketing firm, Tené Nícole, and later, gaining her Master's Degree in Strategic Public Relations at George Washington University Graduate school. Established in 2011, TENÉ NÍCOLE Marketing and Public Relations oversees everything from NFL draft events and red carpets, to crafting targeted publicity strategies.
Nikkia has been featured by the likes of HerDaily, Rolling Out, Black Enterprise Magazine and was nominated for PR Week's 40 under 40. Her firm Tené Nicole has represented and partnered with a roster of clients including NFL player, James Anderson; Best Selling Author, Koereyelle DuBois, Notable Actor, Darren Henson, Beauty Brand and LASIO Professional Hair Care to name a few.
Nikkia is married and is the proud mother of four children. So how in the world does she do it all???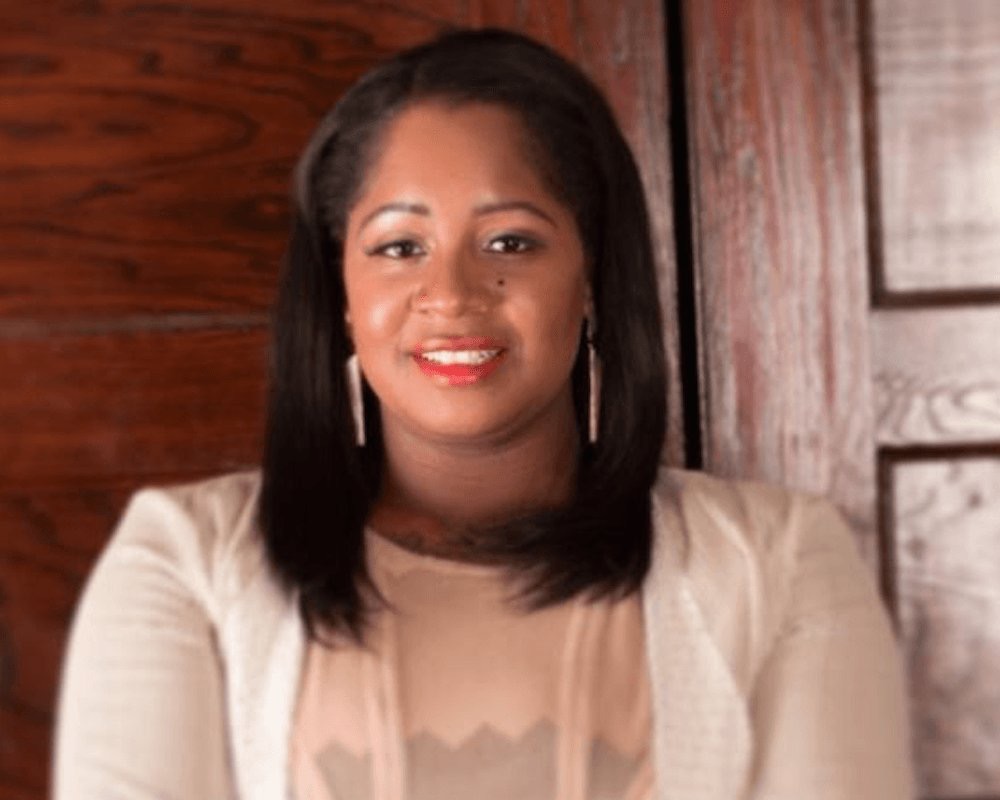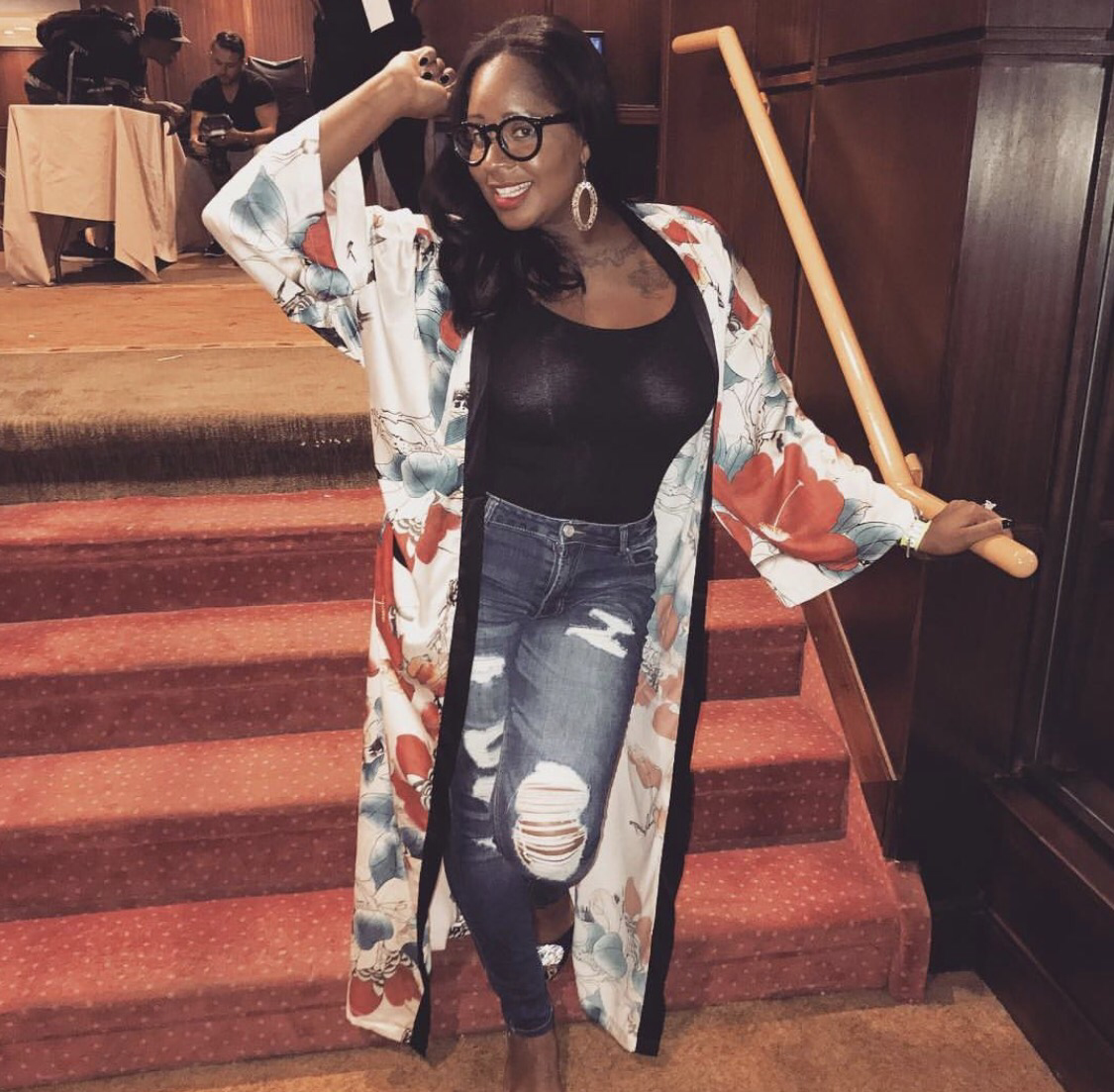 We asked: 
Age: 39
Agency, In-House, or Self-Employed: Self-Employed
Area of Expertise: Making It Happen
# of Kids: 4 and if you count my husband 5
Which came first: Kids or Career? My children came way before my career 😊, I was a teenage mom.
How do you balance the PRofessional with family? Task management, time management and lots of planning ahead.
Hands on or nanny? Hands on…but who doesn't love a Nanny! I want one right now!
What is the biggest PRofessional sacrifice you've made to accommodate your family? Deciding to give up those weekday networking events, because as a PR professional it's important to build strong working relationships.  When I started my company, attending that industry mixer, fashion show, private dinner or "whatever" was necessary because it has allowed me to build some longstanding working relationships/friendships.  However, because both my family and I felt the impact when I started my company and being away most nights, I had to ask myself "What's more important to me?".  It was being home to make sure dinner is prepared and not rushed; Rather than race through a story the kids are sharing from their day, be present and able to stop, listen and offer mommy advice; Instead of calling to wish them goodnight, be home spending time with them getting my final laughs or kisses before laying them down to say goodnight and rather then crawling into bed after midnight stealing kisses or some kind of affection from my husband, choosing to stay home with him, by his side as we lay in bed watching our favorite shows and him telling me he loves me before I pass out from the day.
It was a sacrifice worth making and now that the kids are a bit older and we all are on a schedule, once in a while I can run out to an event.  However, not for the sake of being a body in the room, it has to be someone in attendance I wish to connect with with hopes of starting a relationship. (same here! I'm don't attend events just for the sake of it)
Describe a time when you put work before family? I will never forget this day! *sigh* It was my son's senior year in high school and his last home football game.  I was also just starting out and trying to juggle everything and everyone.  I had to meet a new potential client, but also prepare empanadas for the game and be there to walk my son across the field for the traditional Senior/Parent Rose Day.  At the time, I felt the client was too important to miss out on the opportunity of meeting with him.  The meeting went great but also went over, making me late getting back home.  I still manage to make the empanadas, however, I missed walking my son across the field.  What was more devastating was when I had to put myself in my son's shoes and imagine them calling his name to take the field and I wasn't there for him.  I cried like a baby on the sideline and he assured me it was okay but I felt like I let him down big time especially since I never missed a game since he was seven years old.
Is your family supportive of your career? Very supportive until I must travel! LOL They believe travel for work is vacation, somebody needs to inform every single McClain in my household it's WORK!
What are your Comm Mom essentials? (Necessities to get the job done- phone, shoes, child necessities, etc.). An hour of "me" time every day, it could be my walk in the park or time at the gym. Of course, my phone, my phone charger (that thing is never fully charged), my laptop and it's charger, my team and COFFEE!
Biggest PRofessional accomplishment? Getting my Master's Degree from George Washington University in Strategic Public Relations last year.  I came into PR six years ago with no background or knowledge (can you imagine the number of mistakes I made), this was big accomplishment for me.
Lowest PRofessional moment? Losing my first client and blaming myself.  I had to remind myself it's business and clients will come and go.
Words to live by? Treat others the way you want to be treated! I know that may sound cliché but I constantly practice this in my everyday life both personally and professionally.  I find that when you treat people with honesty, respect their feelings, emotions and opinions they honor that back and have no other way but to respond to you in the same manner!
With resilience, creativity and determination, McClain went from teen mom to CEO, with a thriving business representing an élite clientele. So much of Nikkia's PRofile is relateable, as I am still trying to find said balance, especially as a newbie mompreneur. Her transparency and success reiterates that though difficult at times, it IS possible to manage a high-profile communications career, while running a household in heels. But more importantly, my takeaway is to prioritize family, build around them and their needs and everything else will (hopefully) fall into place.