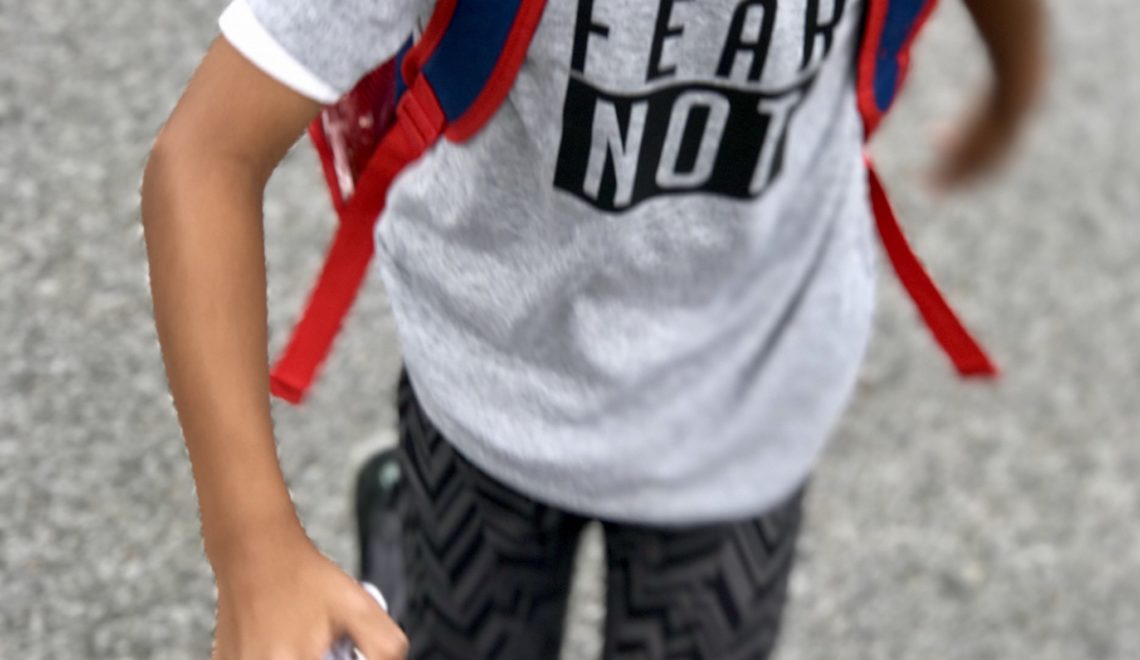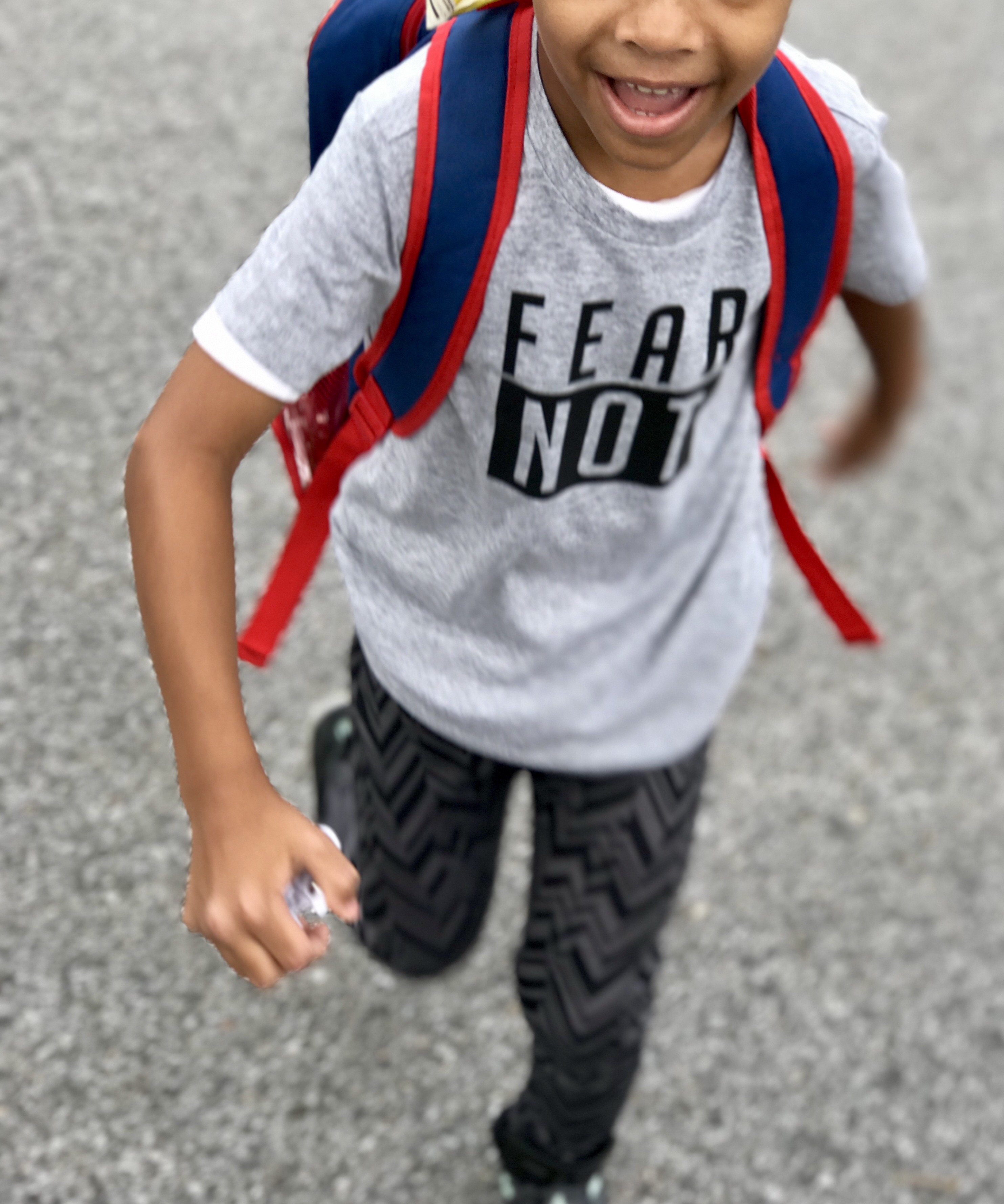 I've been dreading Monday all weekend – moreso than usual. Feeling mad scary about the week ahead. There's SO much going on (yet nothing at all) whilst transitioning and recovering, and, frankly, I'm feeling lost about how to handle things. Mompreneuring doesn't come with a manual. A year later and I still regularly have "now what?" moments. Anxiety started setting in shortly after Sunday service once I sized up the laundry pile and mentally assessed my to-do list. Oh, and hubby leaving for a month-long work trip the following morning didn't help any.
I was in my feelings while getting PRince Nick together for school. His new gear from Beacon Threads came through in the clutch, though, and their "Fear Not" tee was super appropriate for my case of the Mondaze. I hooked it up with Millie & Roo's zig zag leggings.
Get the look: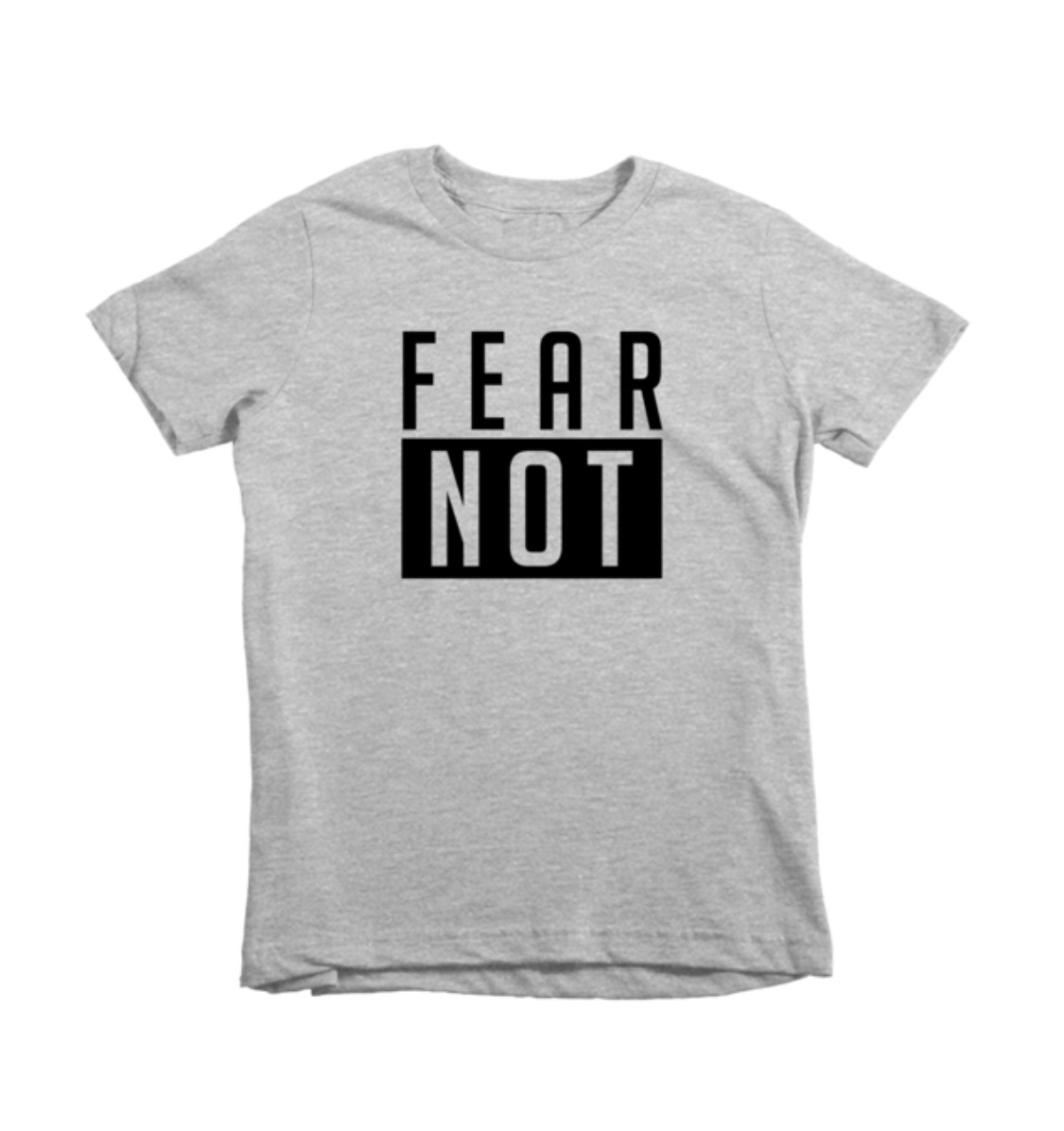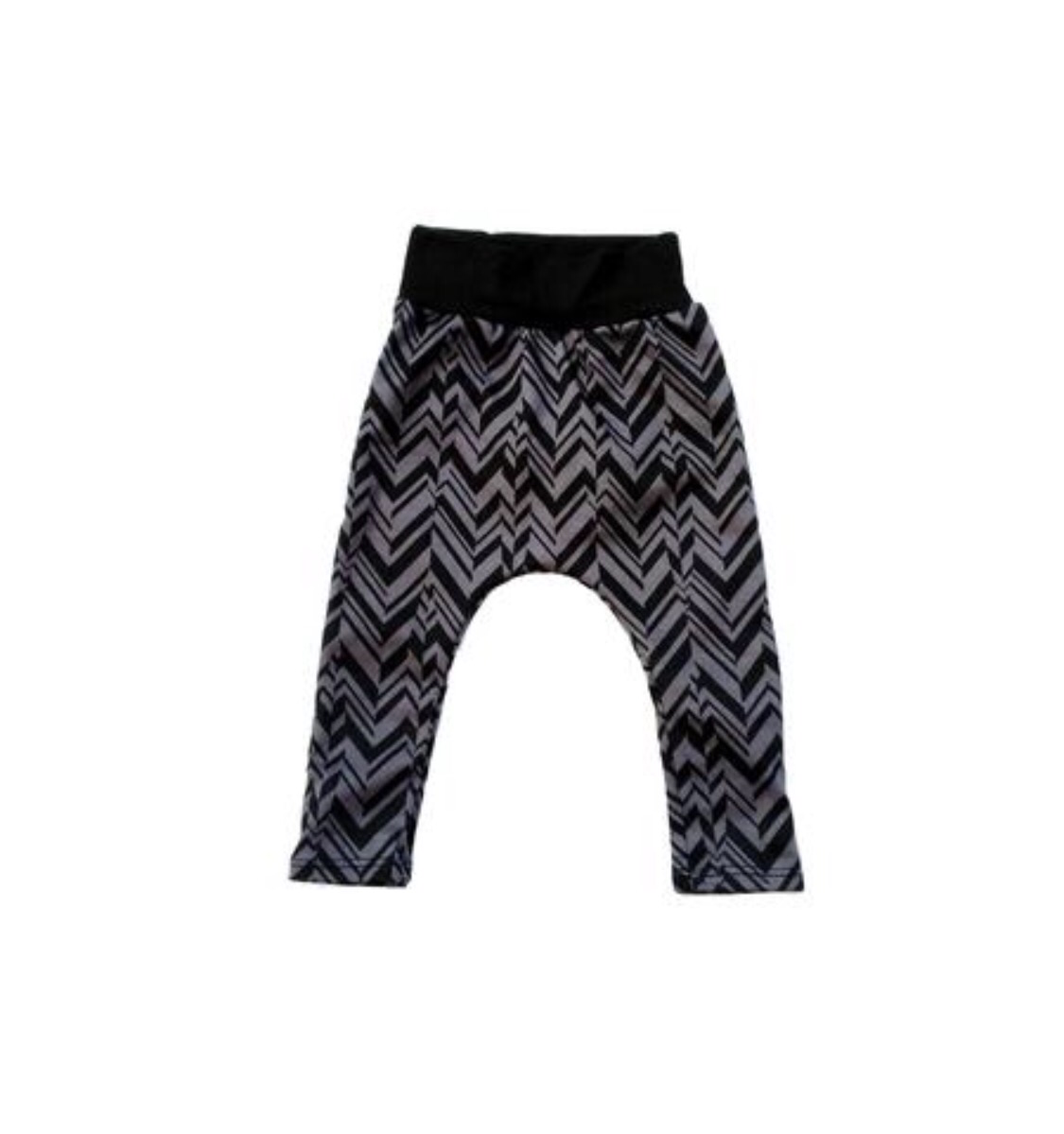 Millie & Roo Zig Zag Harem $25
I like the Millie & Roo harems but they run super small, so I'd suggest sizing up.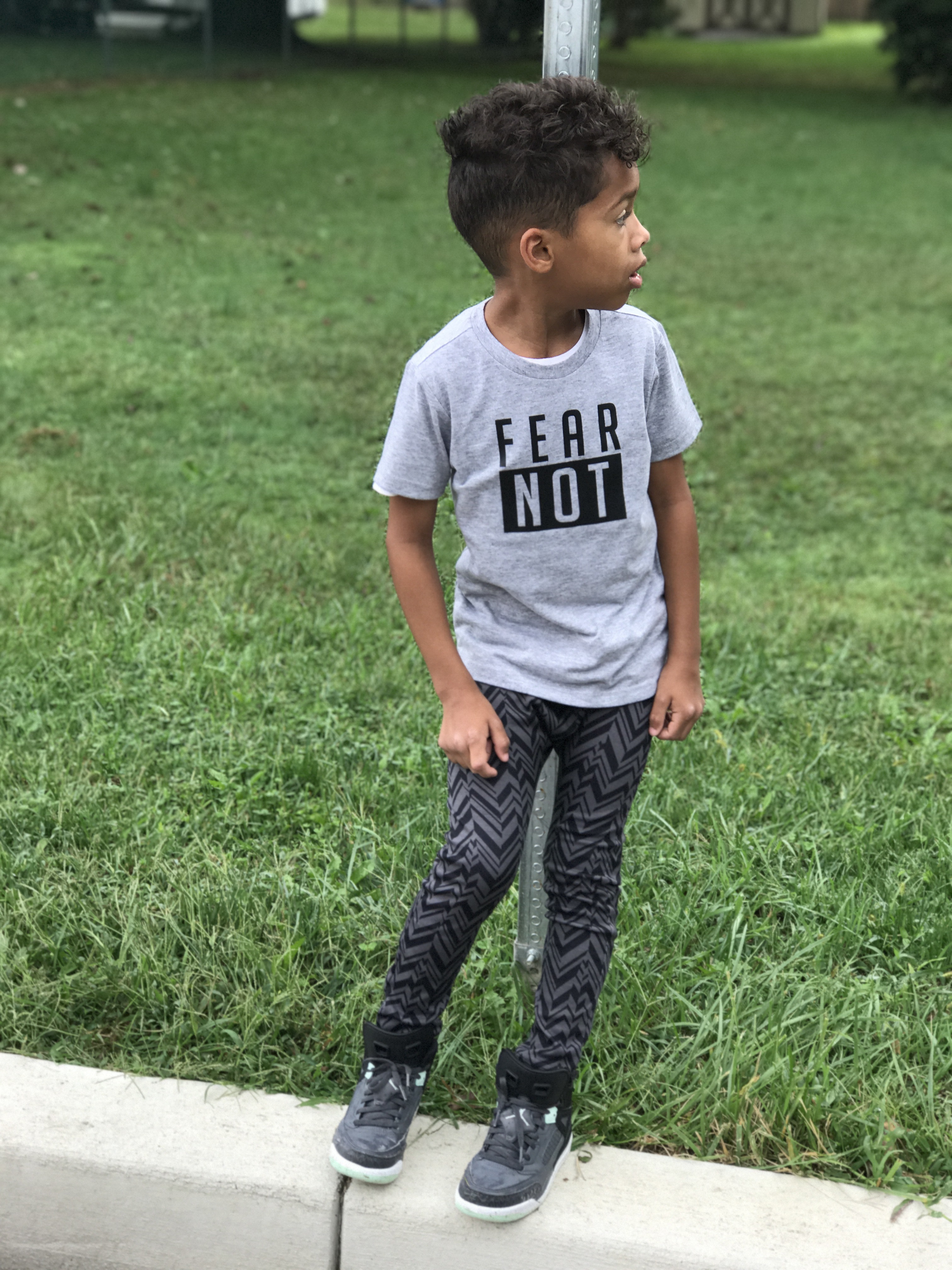 Nick is PRetty fearless. He'll walk up to older kids and join in on their games or strike up a convo with no qualms. He'll leap from the highest heights, and sass real quick w/o a second thought about the backhand he could receive in exchange for his cheekiness. On the rare occasion he is actually fearful, I reassure him that there's nothing to worry about. As parents, we must be better about this "do as I say, not as I do" life. How can I tell my child to "Fear Not" when I'm being stifled by my apprehensions?
Fear is fickle. It'll have you out here in these streets sick, tired and overwhelmed. Doubting your capabilities, and second guessing your accomplishments. Thinking the worst possible scenario is likely, and that you'll succumb to the PRessure of it all. And the truth is, you will…if you allow fear to grip you. The situation may be real. But so is God's word.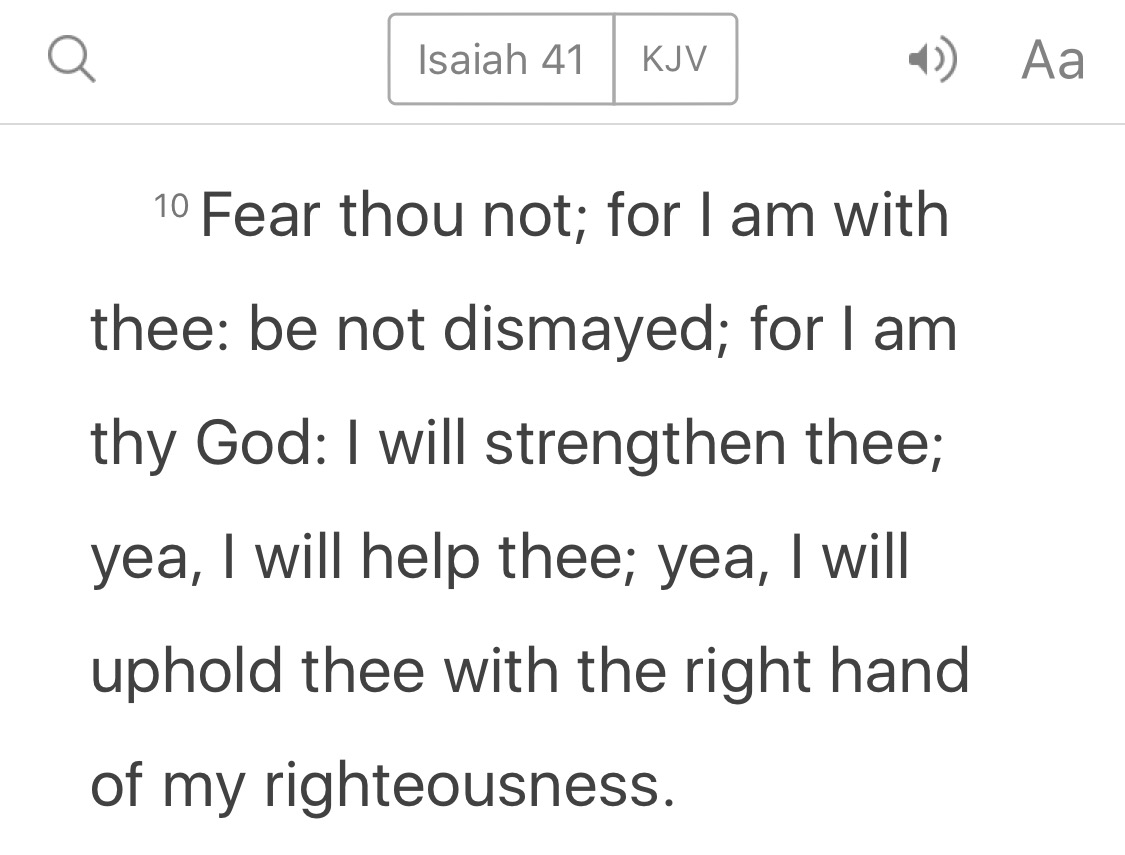 Nick's tee (and Isaiah 41:10) is the word for the week. No need to be afraid of what the week holds; I'm covered and equipped to handle any and everything.