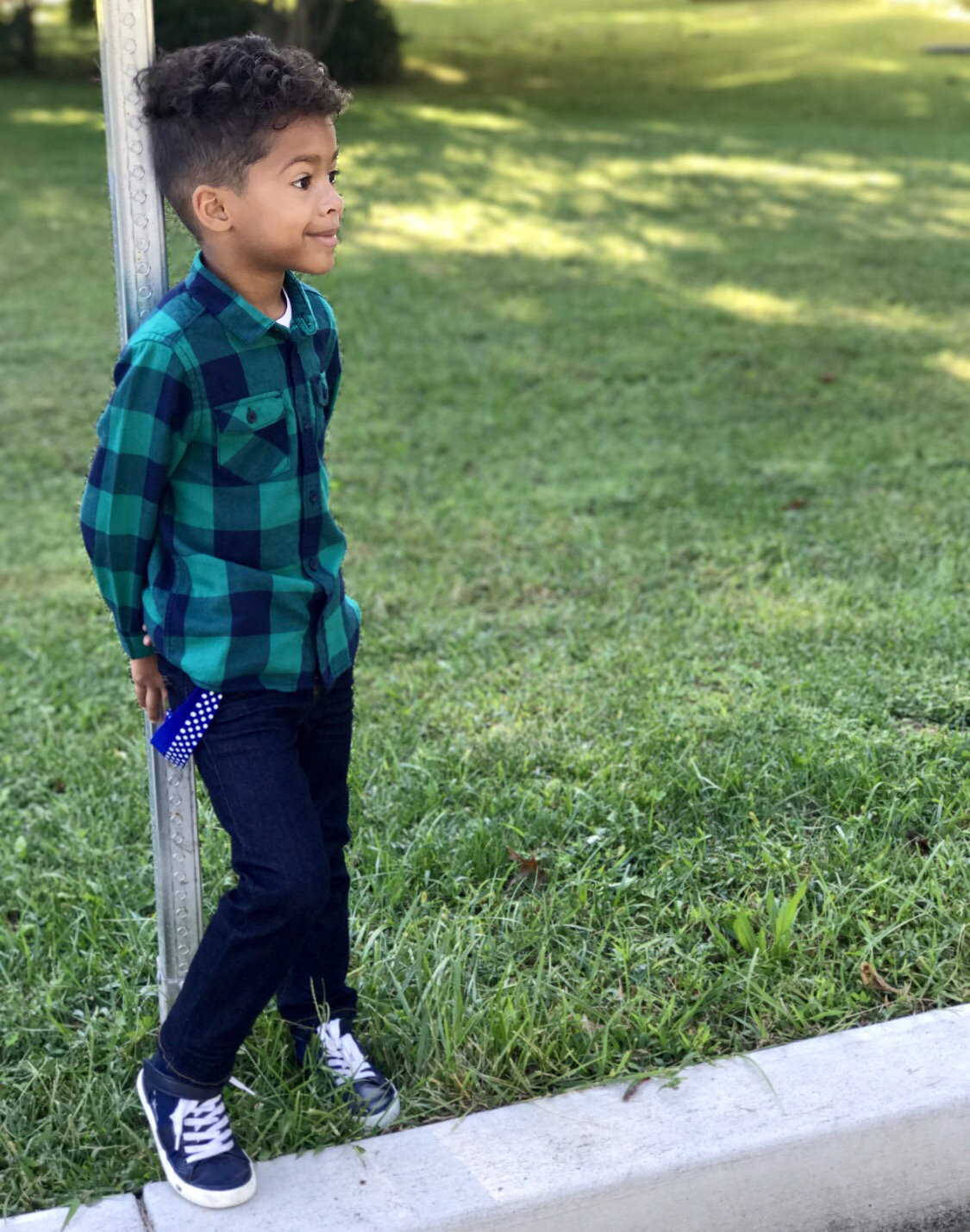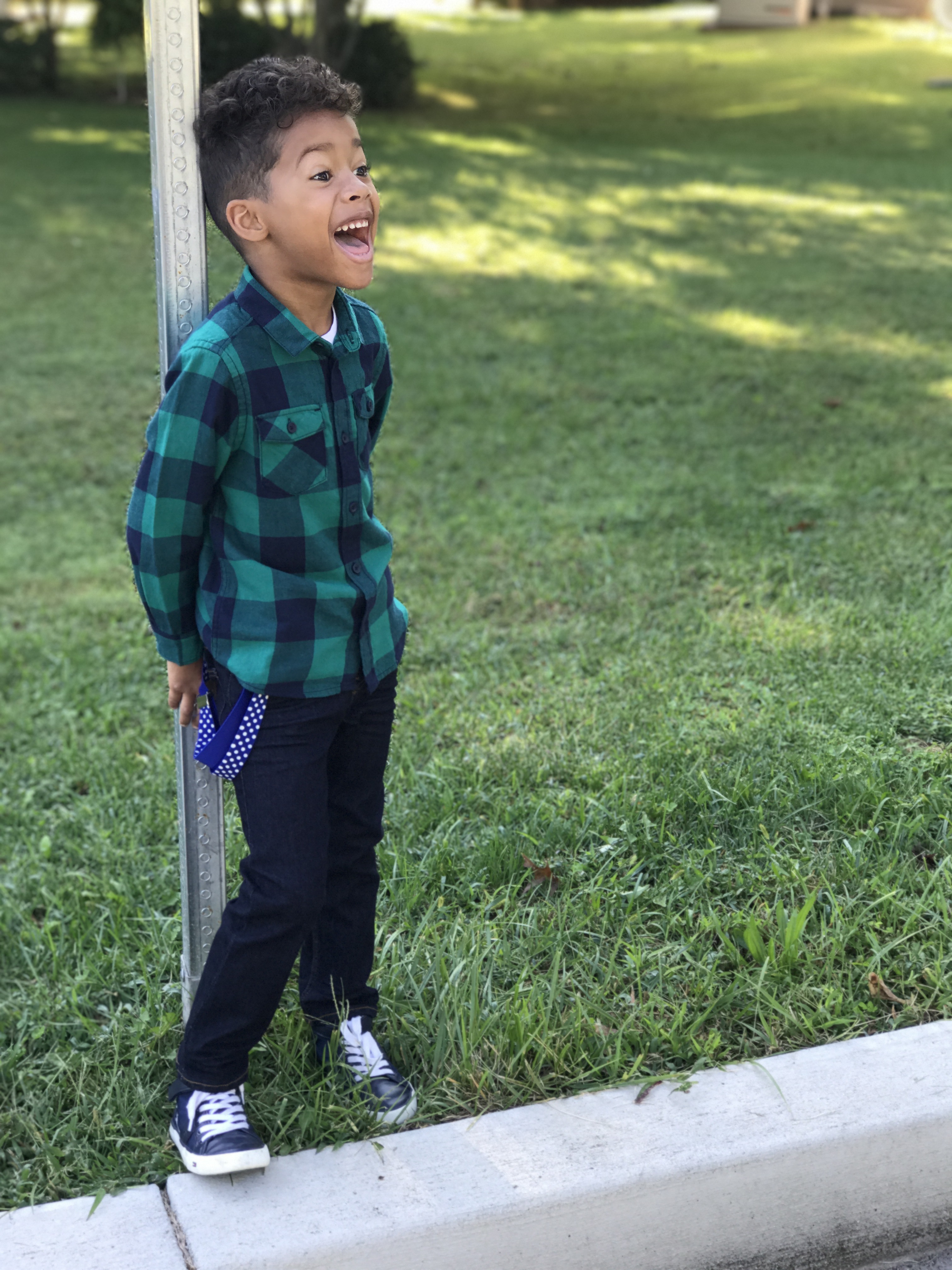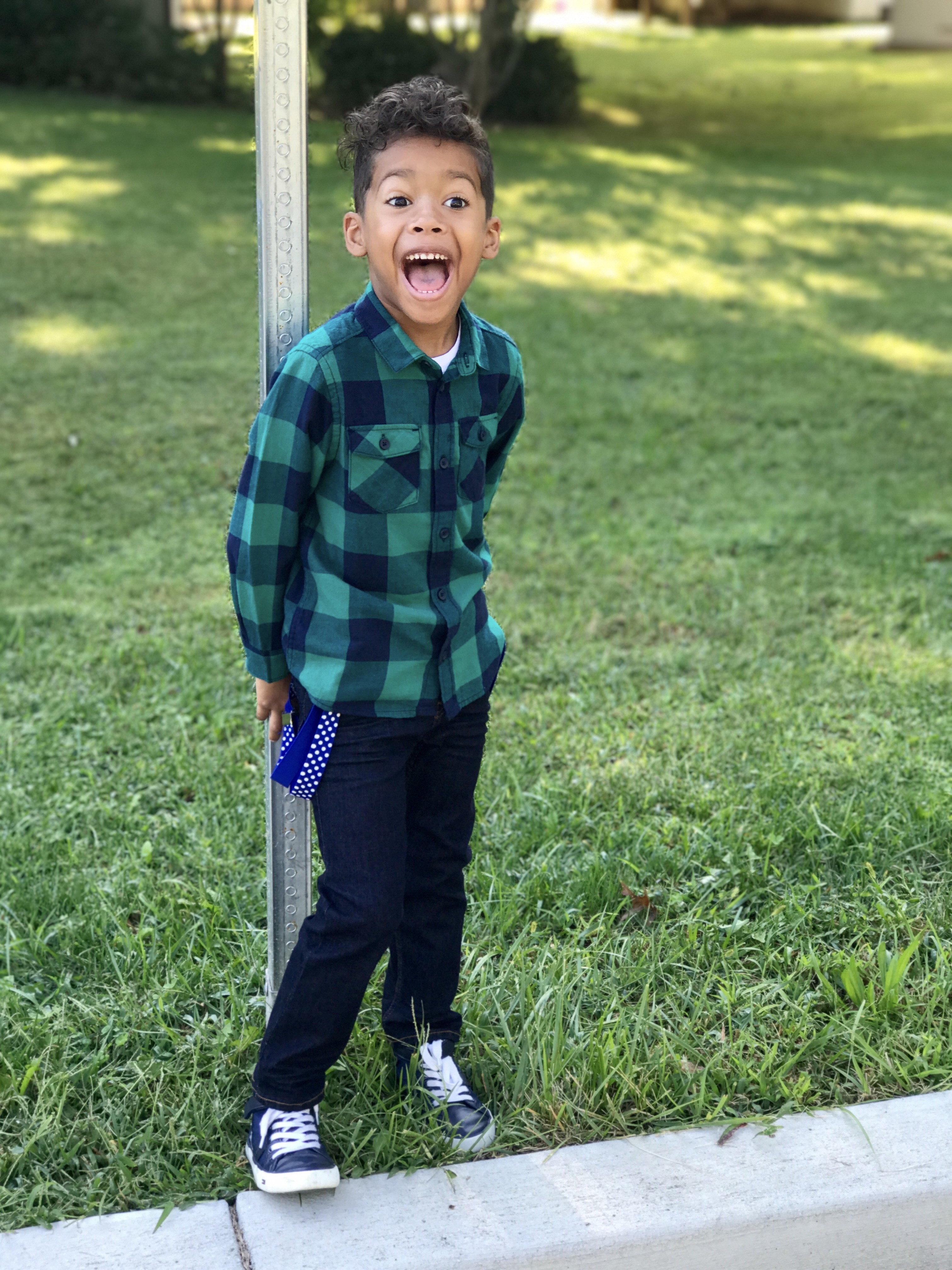 Cheers to the freakin' weekend. (Comm) Moms don't get weekends, but kids do, and PRince Nick had all the Friday feels. We're already two weeks into the school year; can you believe it?! Nick's teacher says he's adjusting amazingly, is great in math, super helpful and is making new friends. He's also totally into our morning routine which consists of breakfast, affirmations and a mini shoot. The first few days of my mamarazzi, mommy blogging antics he would ask, "Why do we have to take these pictures?" Now he says, "Mommy, hurry we have to take our pictures for the website before the bus comes." Train up a child, right? Lol.
I love this flannel button down from H&M, but once Nick was dressed, I felt that something was lacking. Last year, Nick was the ring bearer at my cousins' wedding, and he wore the cutest bright blue and white, polka dotted suspenders. I latched those on to his dark wash denim and it went from a look to a lewk. In fashion (and life), the smallest details are truly the most impactful.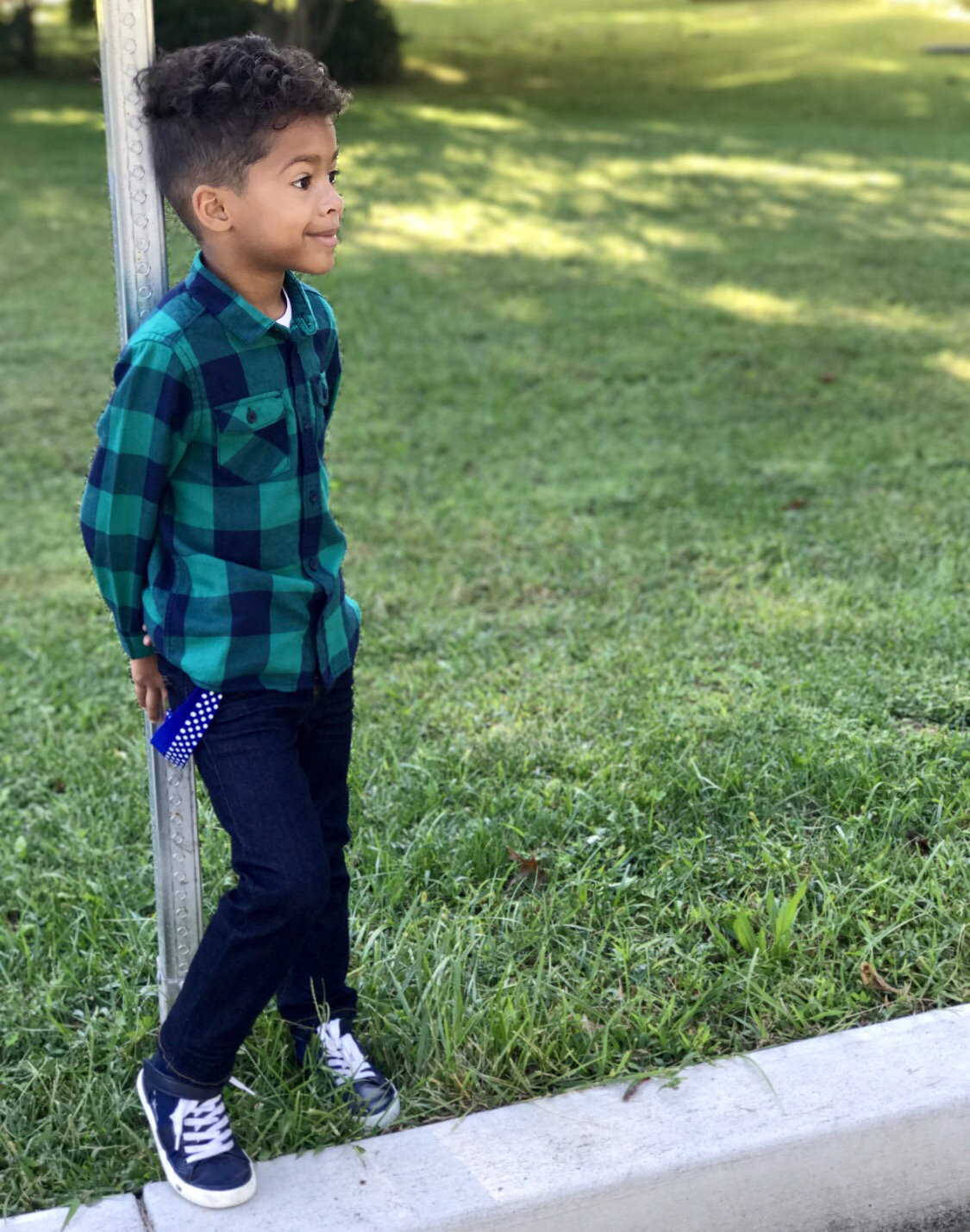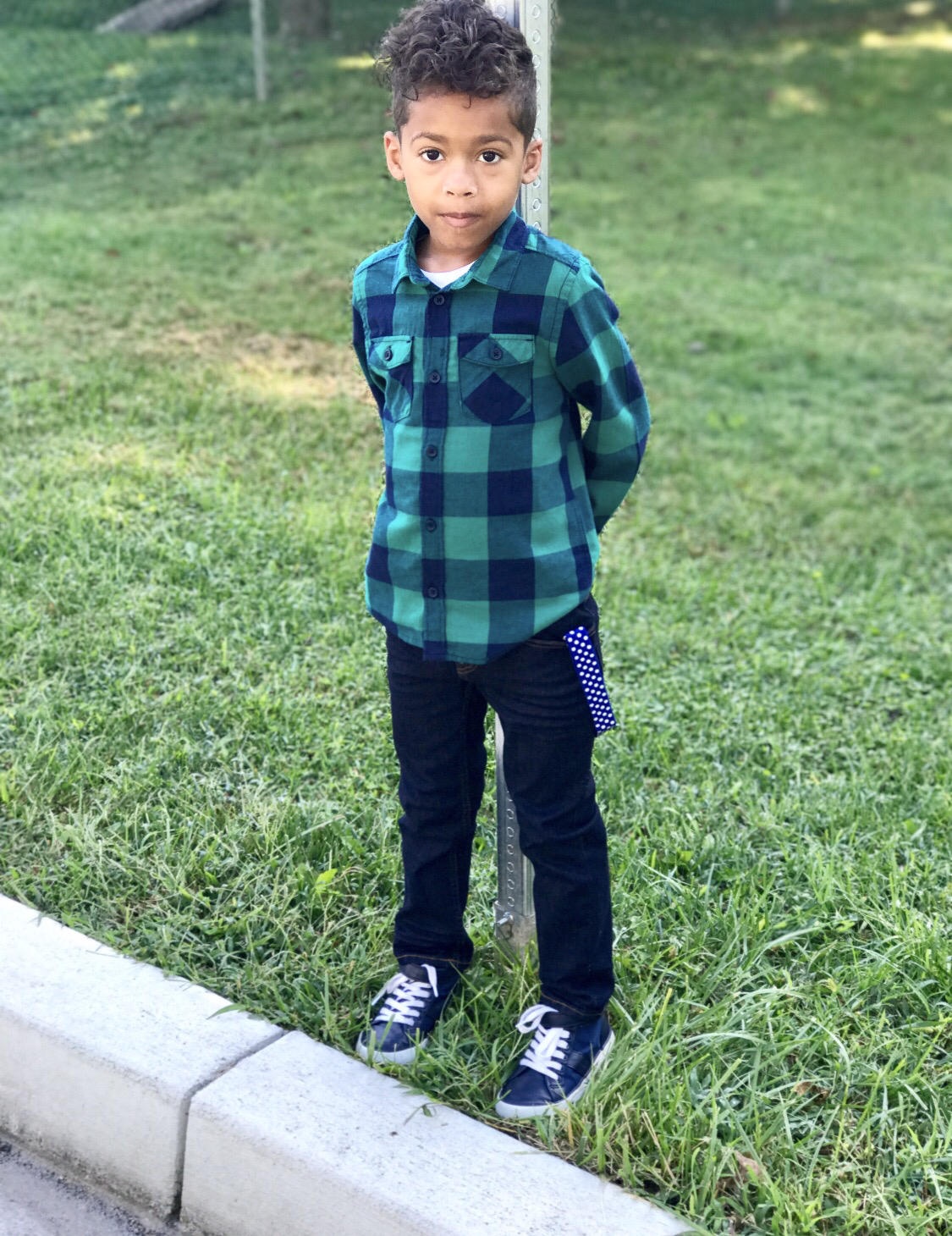 There's so much I need to catch up on (work and housework) + I'm in dire need of recreation. Its been forever since Nick and I've had a Burger Date. I'm still recuperating from my breathing flare, so we'll see what we actually get into tomorrow (if anything). I hope everyone has an amazing weekend!
Get the look: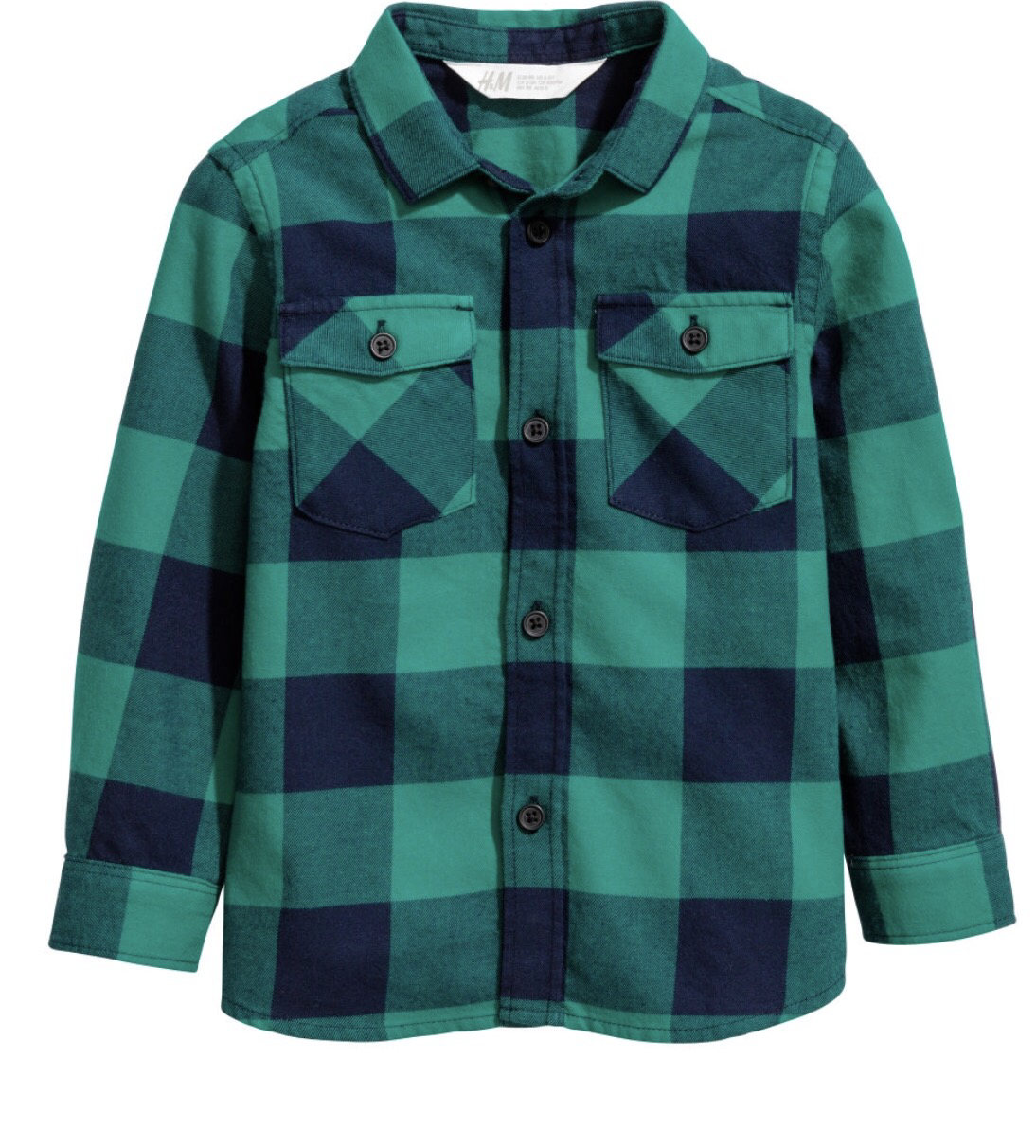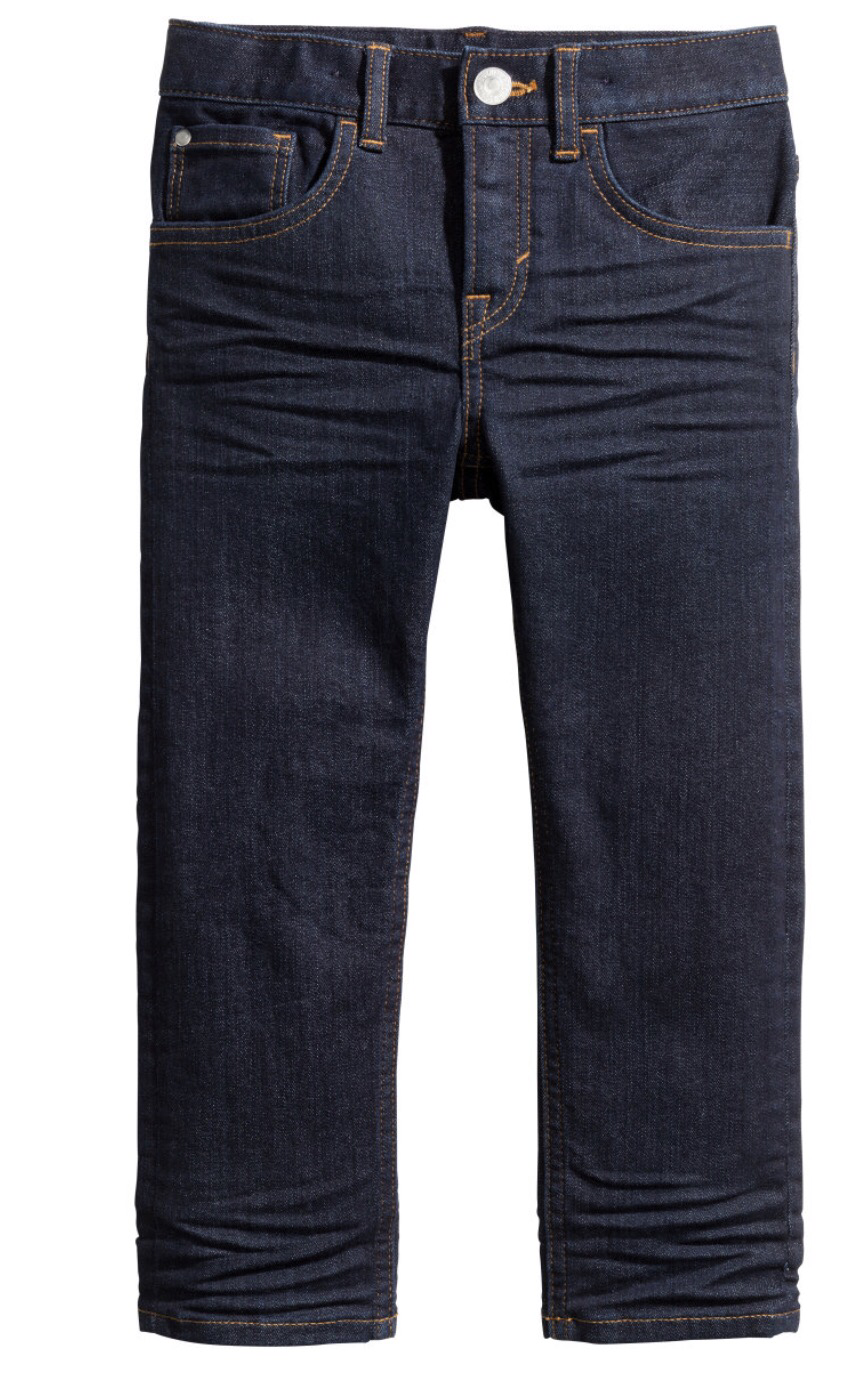 H&M Slim fit jeans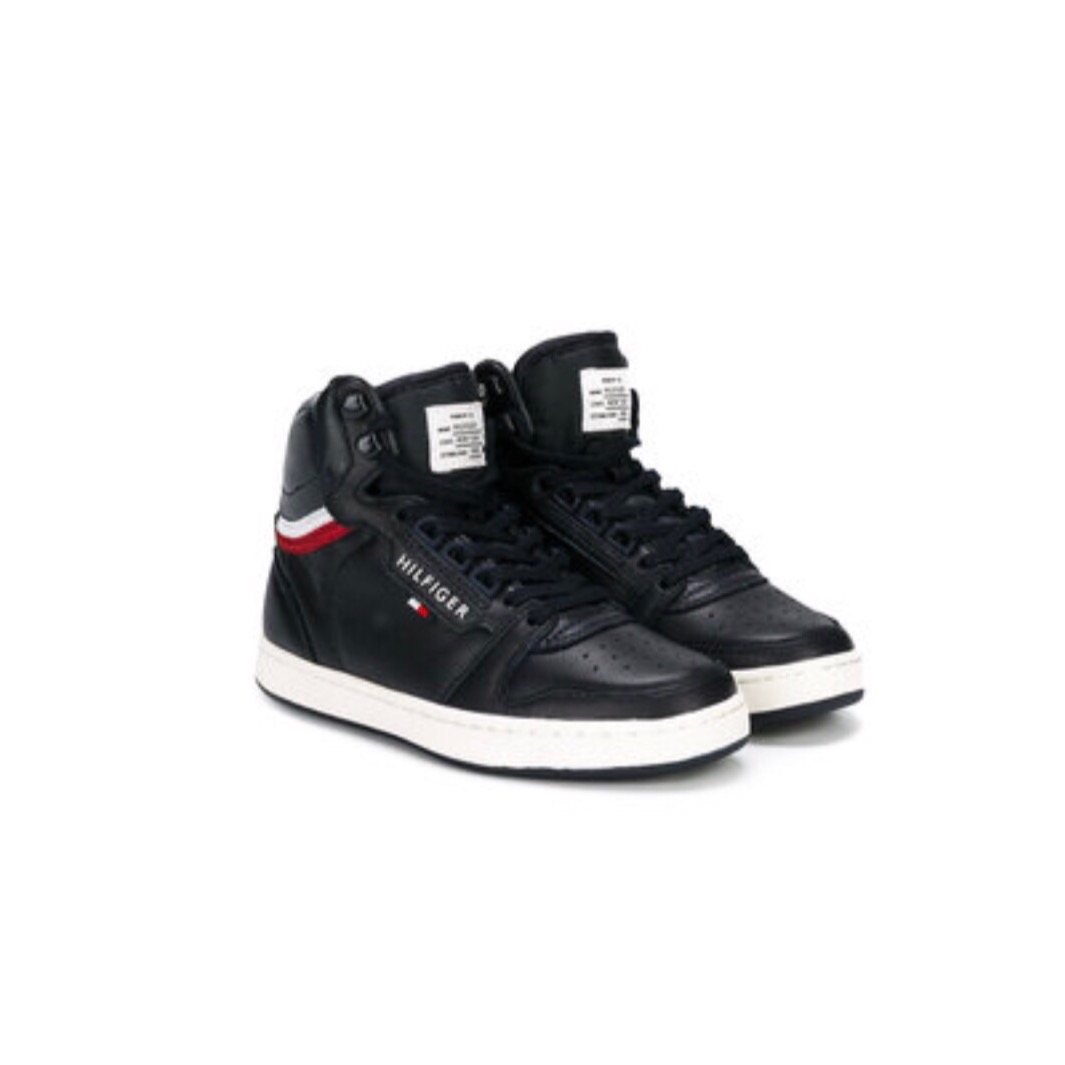 The sneakers were Tommy Hilfiger from Burlington Coat Factory. Couldn't find the exact shoe online, so a similar pair is pictured above from Farfetch.