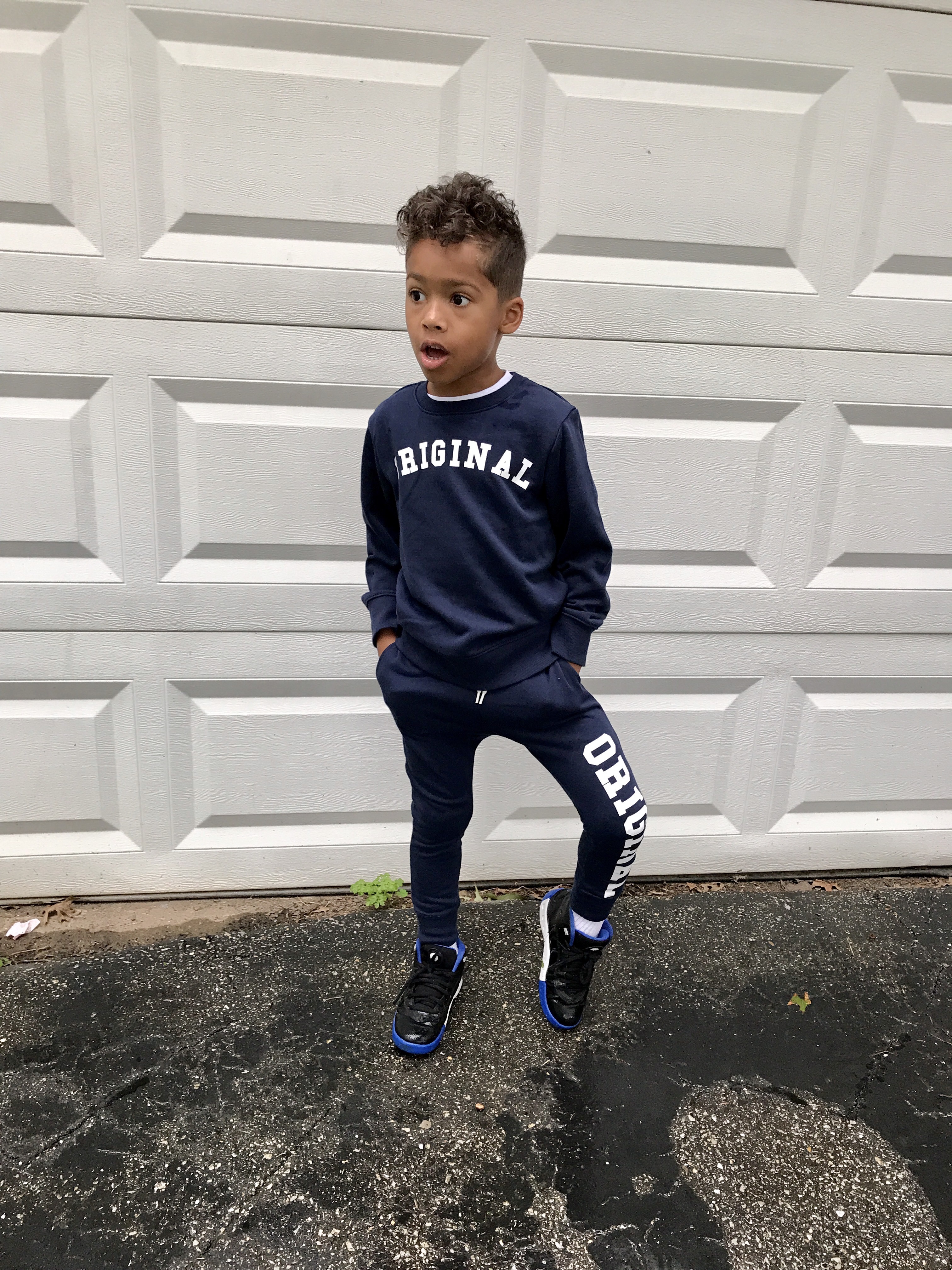 My child is an absolute original. Yes, all of our babies are, but Nick is definitely… special. He's a (black) spitting image of his white father, shenanigan driven, emotionally charged, full of witt, sass and shade and can command a tear in less than a nano second. In the midst of his many moments – Nick doesn't discriminate and will turn up and freak out anywhere, anytime – , I sometimes ask God, "Why is my child like this? Where did I go wrong?" Lol. But he wouldn't be PRince Nick if he didn't do the most, and I guess I can't be mad; he's a reincarnation of his father (childhood antics included), and extra like his mama. So when I spotted this sweat suit during my H&M spree, I thought, "Nick is original AF. He needs that!" Unlike Monday's outfit, he actually liked this. Nick prefers sweats and "soft pants" over denim, so I'll need to invest in more cozy sets like this one as it starts to get cooler.
It was drizzling this morning, so our shoot started inside. The lightening sucked and Nick was on joke time.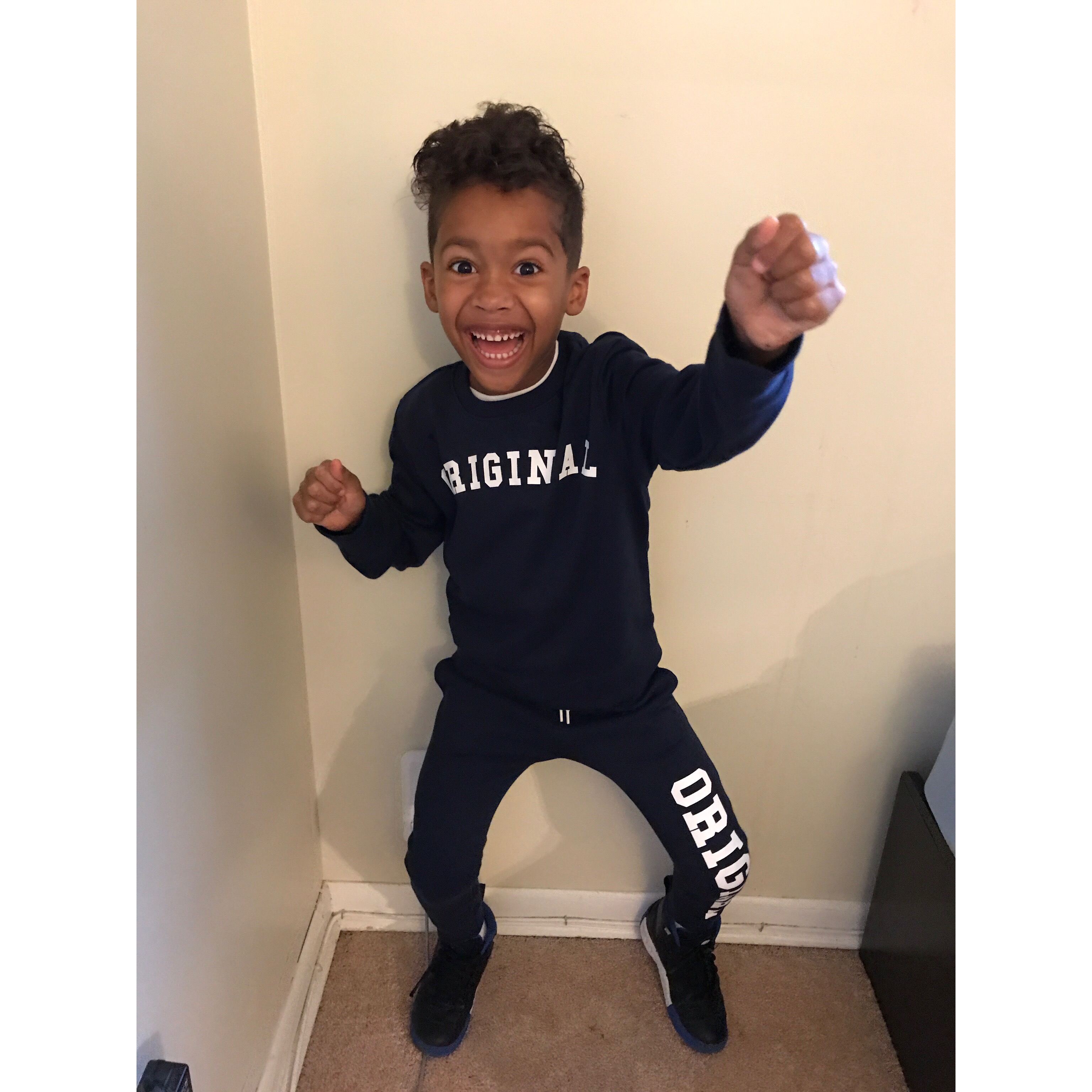 We decided to rough it, and shoot outside, because natural light. We were already running behind because I'm sick. Really sick. Like can't breathe, nebulizer treatments, steroids, inhalers, bed rest, don't do any kind of vigorous activity until Friday sick. Getting up and dressed winds me. Yet and still, I was determined to get a few shots of today's lewk, because, like my child, I do the most. I do a lot; far more than social media reflects. More than I have business doing. I suffer from legit FOMO and FOBA (Fear Of Being Average). Yesterday, my Dr. told me to have several seats and to lay in bed until Friday, yet I was outside snapping pics (while gasping for air). DJM. PRay for my recovery instead. You know how hard it can be to get "the shot". Though Nick enjoys our new morning routine, it still takes pleading, adjusting, laughing and expending energy that I just didn't have today.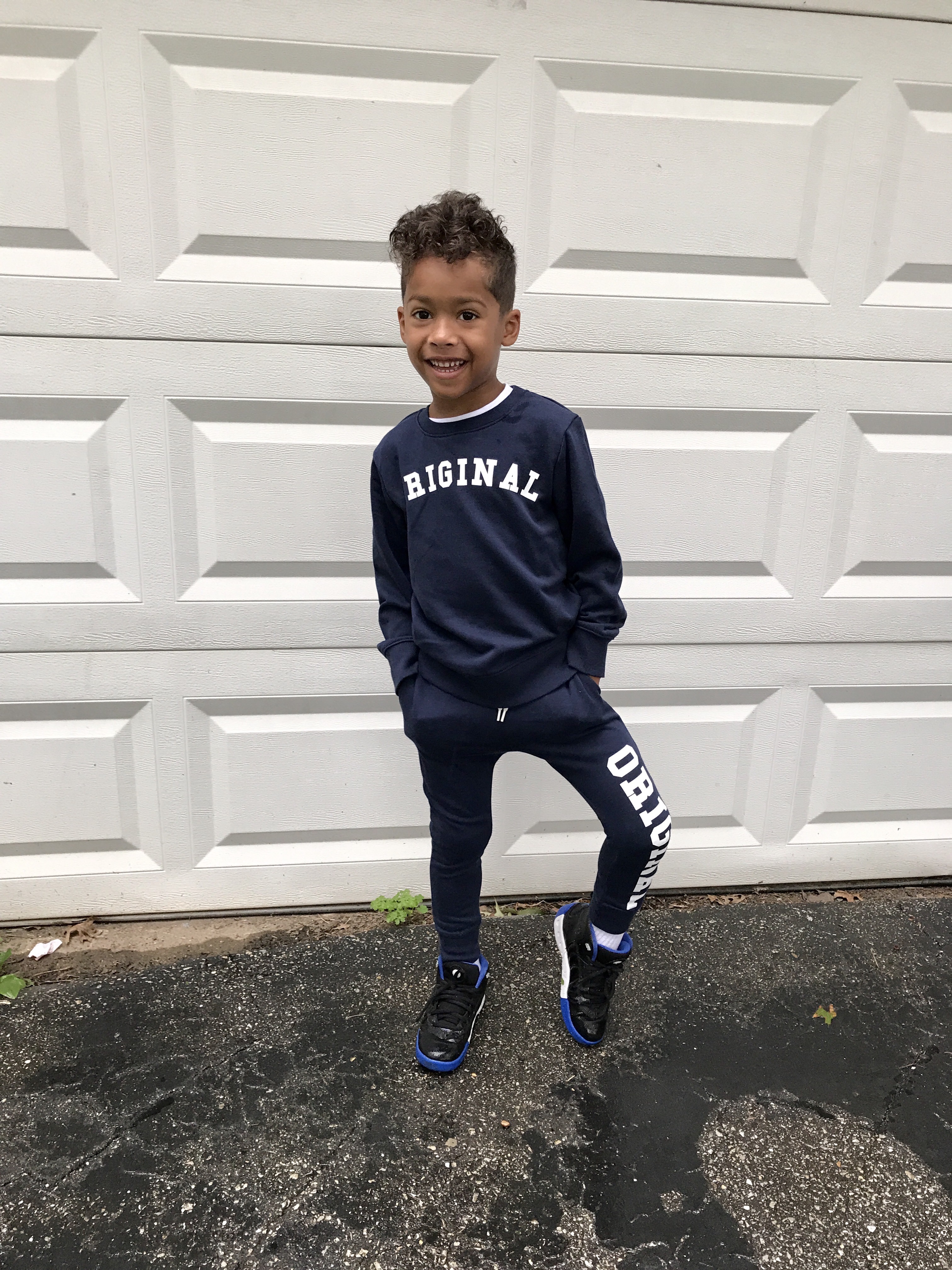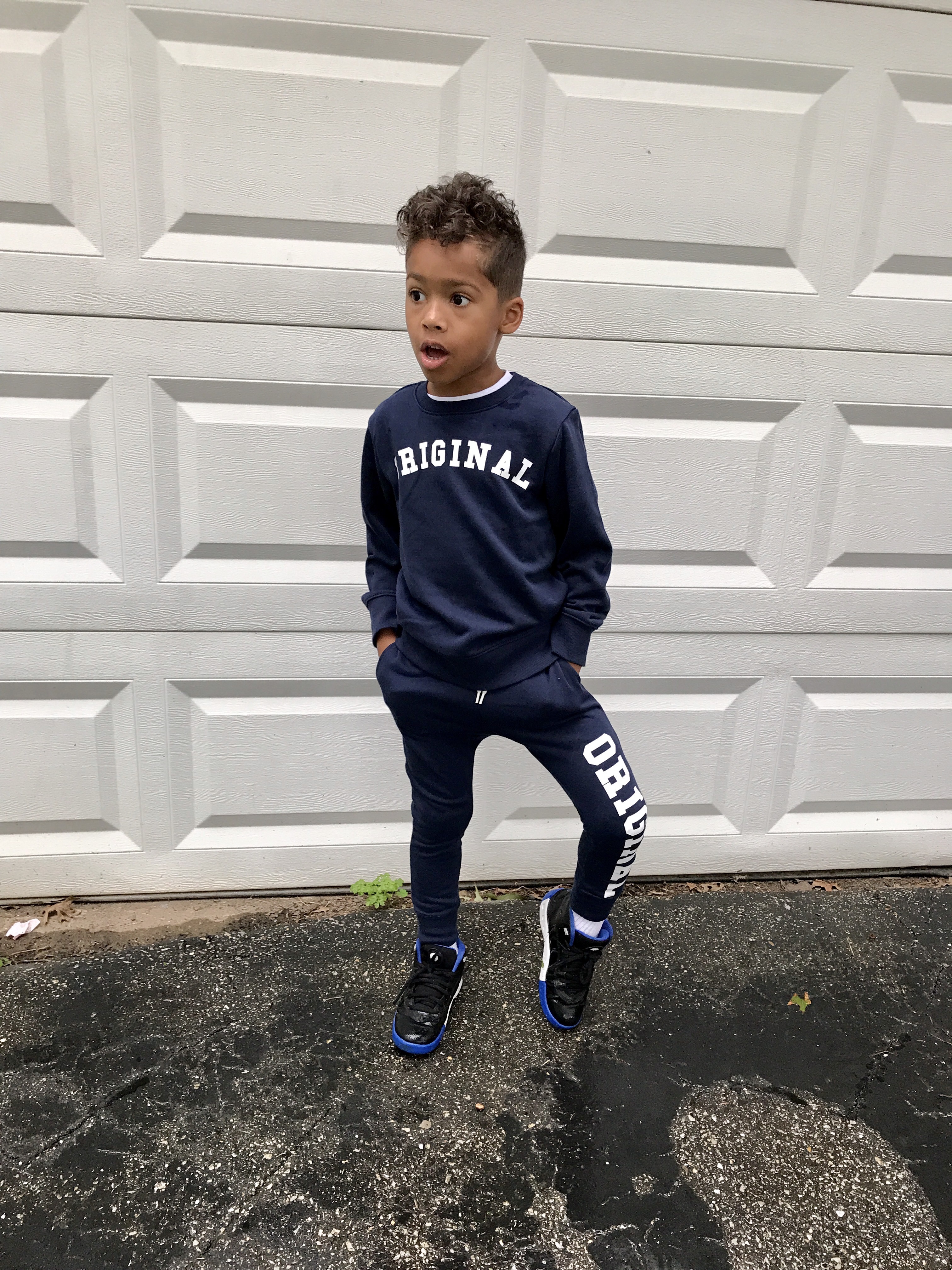 We were just starting to get into it, when his school bus turn the corner early (Nick's face in the last pic was when he noticed Santa driving past our house). We started running down the driveway and down the street; I was immediately too winded to keep up. I yelled for Nick to keep going. Gasping for air and coughing, I remained in sight, and watched another mom make sure he got on the bus. Yea, I was wrong from jump. I shouldn't have even bothered with pics today. However,  I'm #TeamTooMuch; I always have been, likely always will be. I'm learning to do better when it comes to my health, though. You know, prevention vs. cure. Can't shoot street style from the hospital. But doing the most isn't always a bad thing. I'm working on redirecting Nick's awesome energy. Instead of always reprimanding him, I'll try encouraging him instead. Go on, Nick. Be awesome, and remain an original.
Get the look: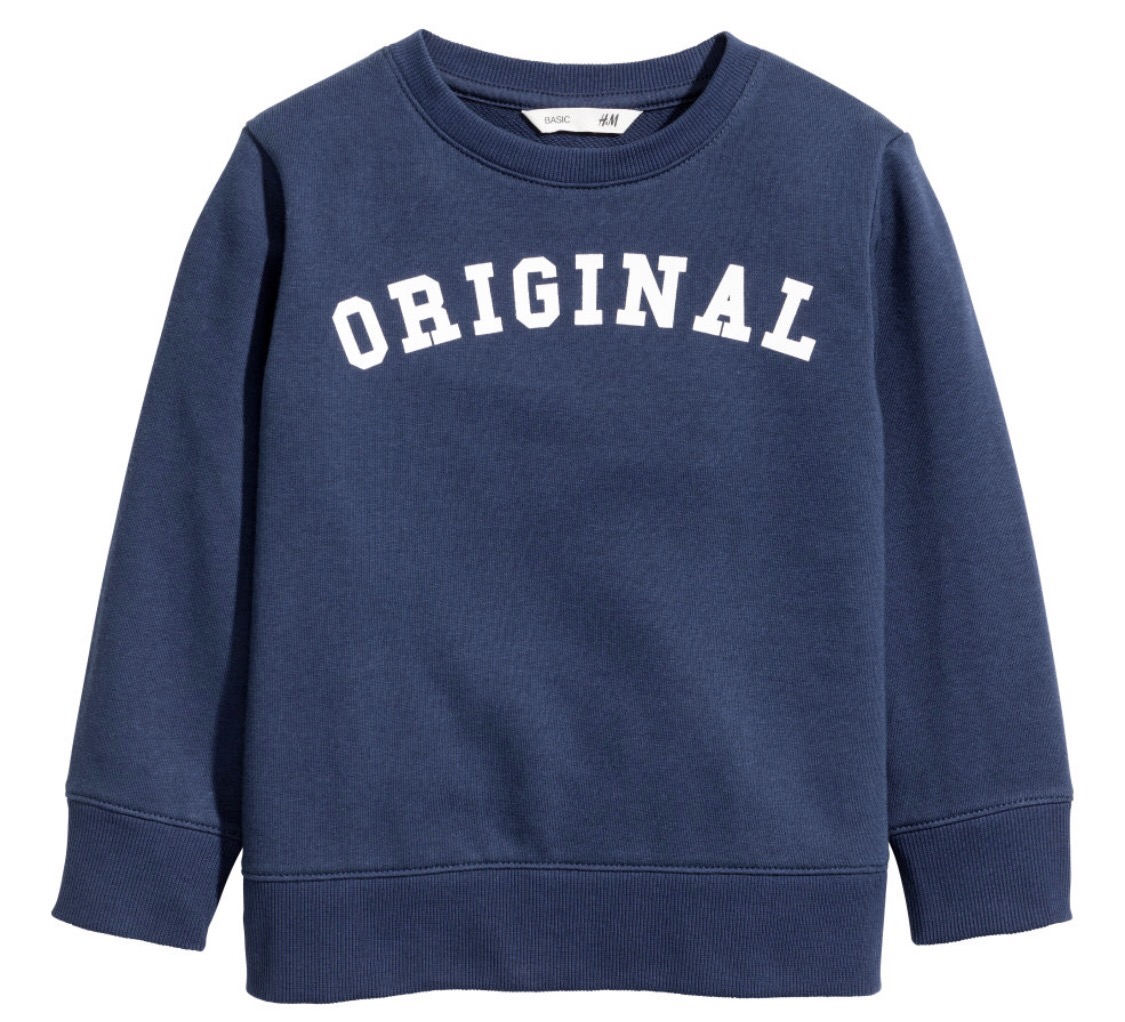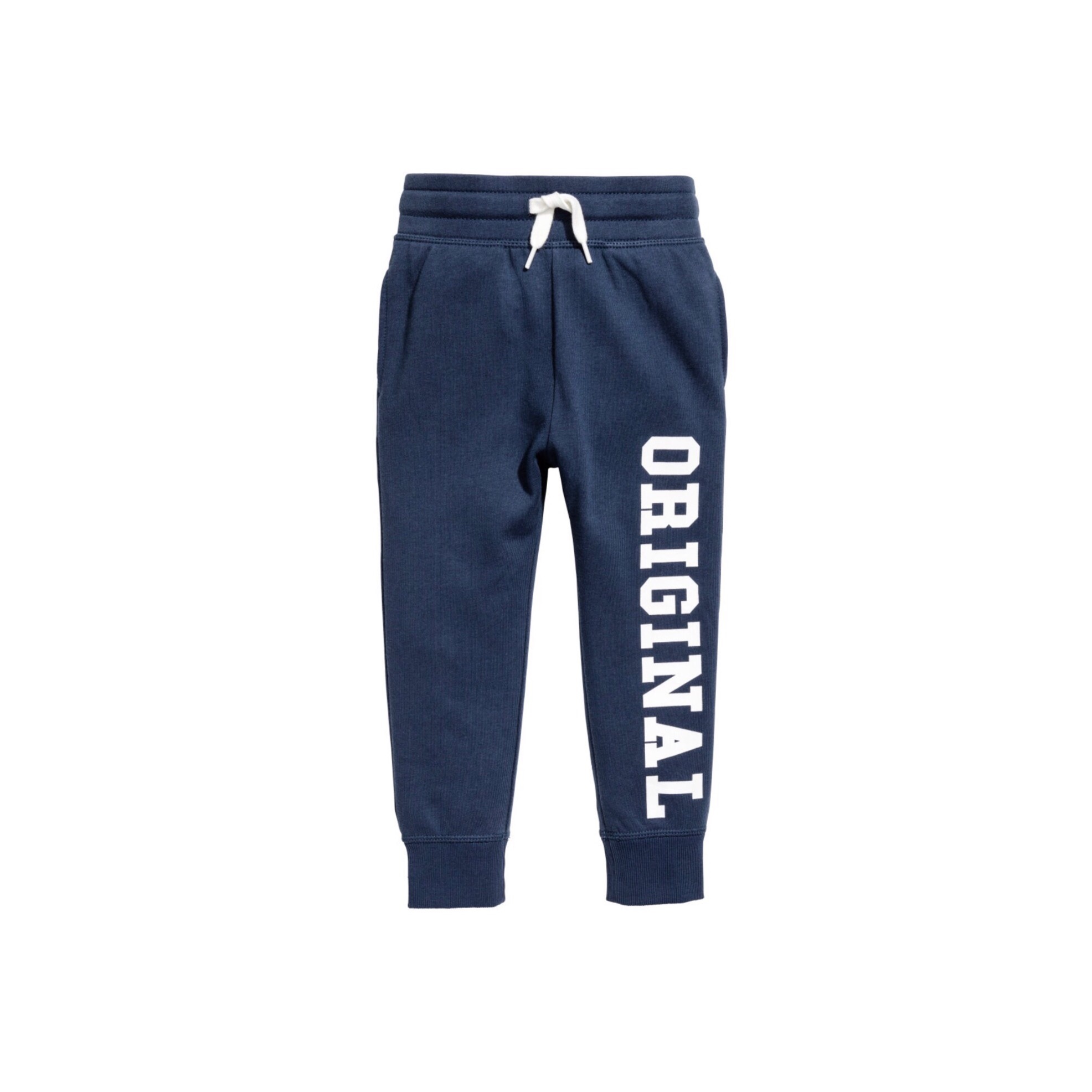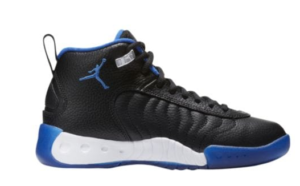 Boys Jordan Jumpman Pro at Foot Locker
Not my preferred shoe for this look, but  occasionally I'm smart enough to pick my battles.