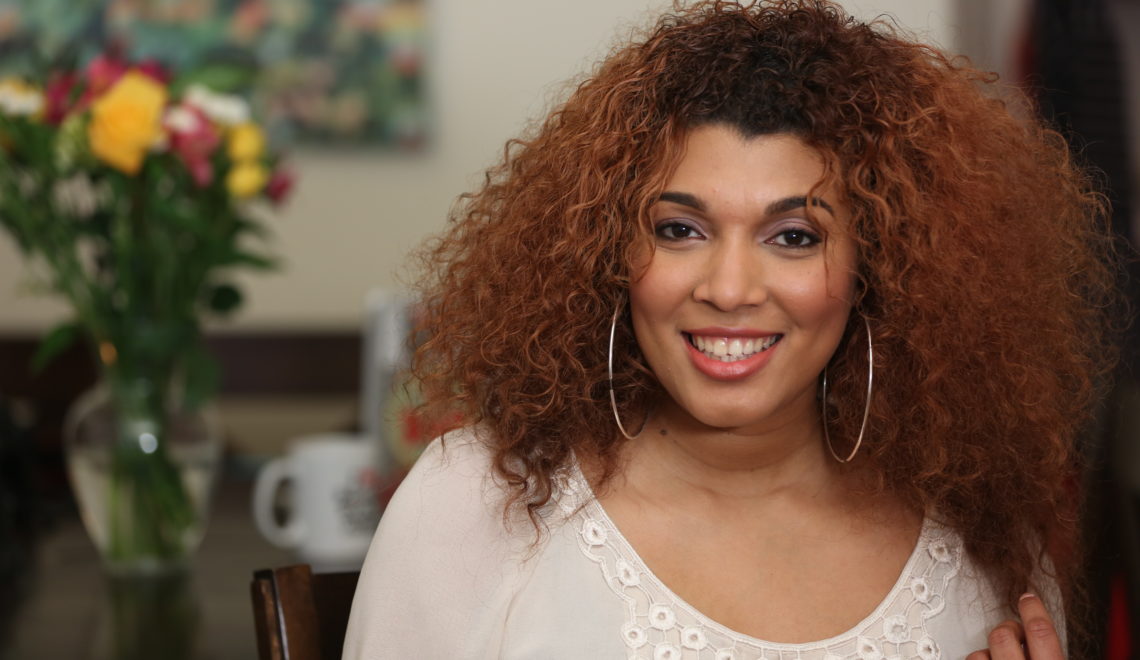 It's been awhile since I've PRofiled ( <— BARS), and I didn't have to look too far for someone amazing to highlight. Meet my PR bestie, Simona Afia Noce – a D.C.-based entertainment publicist, event planner extraordinaire, legit Comm Mom and my District Motherhued co-founder. We met through Instagram, and quickly bonded over our many commonalities: we're both God fearing, wine lovers (an oxymoron, perhaps, but water was turned in to wine so…), Ghanaian, boy moms, publicists, creatives and respected within our PR niches. Our friendship is just over a year-old (which most are surprised to learn). If you actually know me, then you KNOW my circle is in fact a straight line to one other person, with associates scattered about (all winners, though). I have legitimate trust issues with women (may explain why one day…), so Simona is such a refreshing addition to my life. There's a legitimate admiration that goes beyond our camaraderie; Simona werks hard, loves harder and always exceeds expectations. So it was a no brainer to reintroduce the PRofile series with @missnocepr.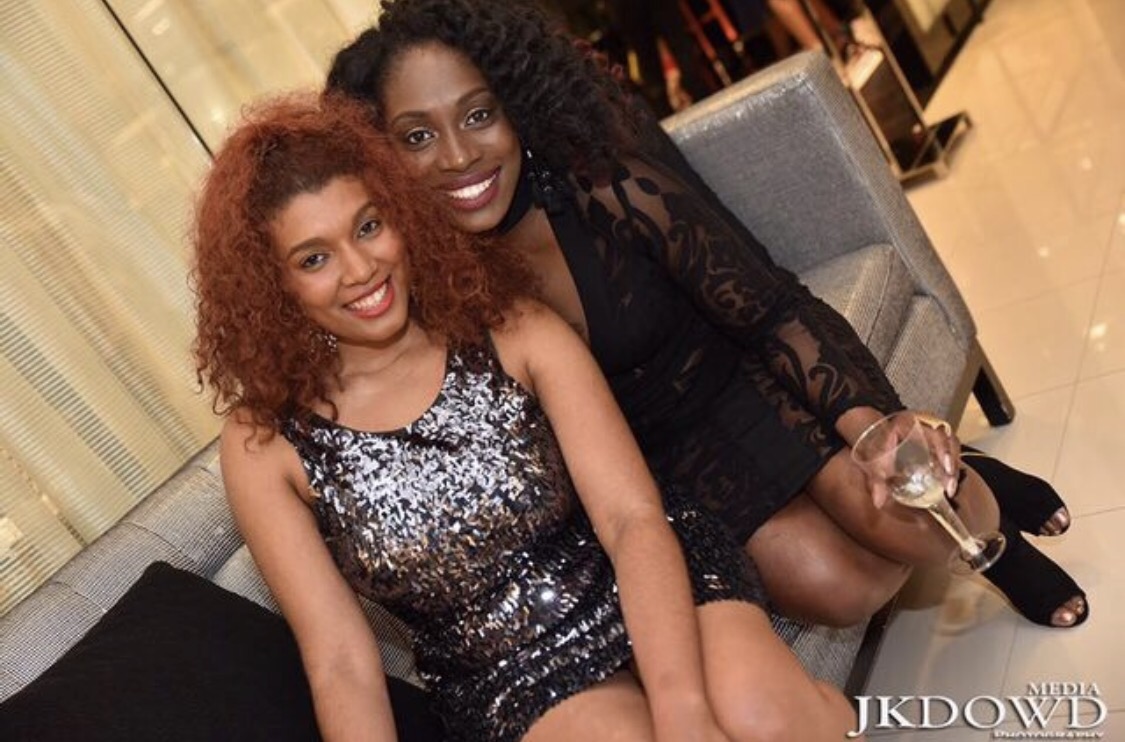 Simona Noce is a skilled and dedicated Public Relations professional with an intense passion for media, entertainment, and the execution of creative ideas and special events. She has pierced the world of both Hollywood glamour and the non-profits sectors in the D.C area.
Her wealth of experience boasts a large network of strong media relationships, and has proven results in securing national and local placement for diverse clients and the employment of social media as an effective tool to generate response and action.
She currently is an Account Executive at Allied Integrated Marketing, leading film campaigns on behalf of high-profile clients such as Screen Gems, Universal, STX Entertainment, Sony Picture Classics, Faith & Family, and MOXY (Allied's African American division).
Simona known for having her hands full; she is the founding & lead host of Our Family Dinner (DC chapter), the co-founder of District Motherhued,and runs The Noce Model (her PR + event planning business). She also occasionally blogs, if her kids aren't throwing sippy-cups at each other.
She is skillful in developing brand appropriate voices/personalities through social media, and outstanding in the creation, production and the execution of special events including red carpet premiers, meetings, press tours, and weddings.
If you can't find her doing "mommy work" doting on #DemWrightBoys, supporting her partner, Panama Jackson, of Very Smart Brothas,   or "work work", then she's off checking out DC's brunch scene with friends!
In her non-existent spare time, she strives to save the entire world (and occasionally ends up doing the most). She'll call me up and say "hey, I have this amazing idea to do a pop-up  XYZ for 200 people next week. What do you think about that?"  Um, girl, NO. Lol. But her genuine spirit and giving heart is her best attribute.
Read on for Simona's PeRspective.
We asked: 
Age

:
 28
Agency, In-House, or Self-Employed: Currently at an agency
Area of Expertise:  Entertainment Publicity
# of Kids: 3
Which came first: Kids or Career?  – hmmm.. this is a toughie. My career came first, however the drive and ambition to hone in on my skills, and hustle came because of my kids. So, both?
How do you balance the PRofession with family? :  My kids and my partner are my first priorities, however I also love my career and believe it's imperative I take the steps to stay in it. The order of priorities serve as a compass for scheduling, planning ahead with work related activities, and sharing my slate with my partner so we balance our world together.
Hands on or nanny?: Both!! I hope to transition into the wonderful world of Mompreneurship one day, it will allow the opportunity to be more hands on which is actually 60% of the reason I believe in taking the leap of faith into self employment one day! It's critical for me to be very active and involved in my childrens' lives as much as I can. BUT! –  Yes, there is a BUT. I also know how crazy I'd become being a full time SAHM mom, so when that time comes, we'd be keeping our nanny for a few days a week.
What is the biggest PRofessional sacrifice you've made to accommodate your family?: With Entertainment PR, we all know D.C isn't a top market, and Los Angeles and New York are where it's at!  I've had to decline job opportunities in other markets or choose not to pursue opportunities that may accelerate my career because it wouldn't be beneficial for my family; especially with my kids being so young. Most women in their twenties have more freedom to base their career decisions solely on themselves, while on this end, I have to think of my family first.
Describe a time when you put work before family?: As a publicist, I'm frequently on press tours. My days go from 6am to midnight sometimes, and unfortunately its meant I've had to have daddy stay home with a sick kid, or me miss breakfast and dinner with the kids because I'm out all day. It's not a great feeling, but planning ahead and a supportive partner helps!
Is your family supportive of your career?: Absolutely! My partner is especially supportive of my busy bees ways! He knows this is what I love to do, I'm a total PR and Events girl! If I'm not planning an influencer dinner, I'm running around setting up for a wedding, or hosting a baby shower for a District Motherhued mom! He knows my career is connected to my purpose.  He believes in me!
What are your Comm Mom essentials? (Necessities to get the job done- phone, shoes, child necessities,  etc.): Phone, Laptop, Coffee in my own coffee mug and candles.
Biggest PRofessional accomplishment?: Leading the publicity efforts for one of the Inaugural Balls, The Peace  Ball.
Lowest PRofessional moment?: Don't have one. I count it all as a win.
Words to live by? : Ephesians 3:20 Now to him who is able to do immeasurably more than all we ask or imagine, according to his power that is at work within us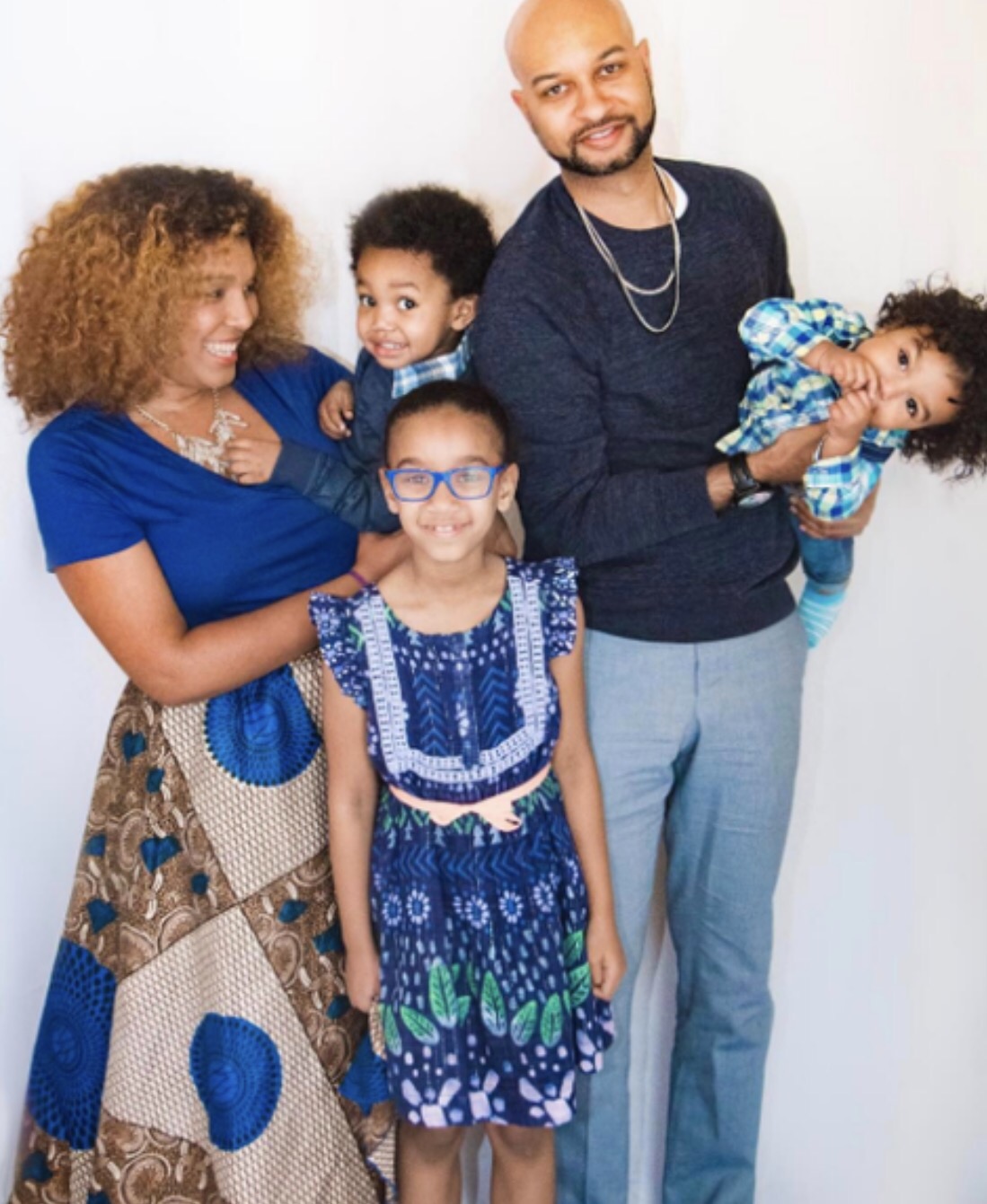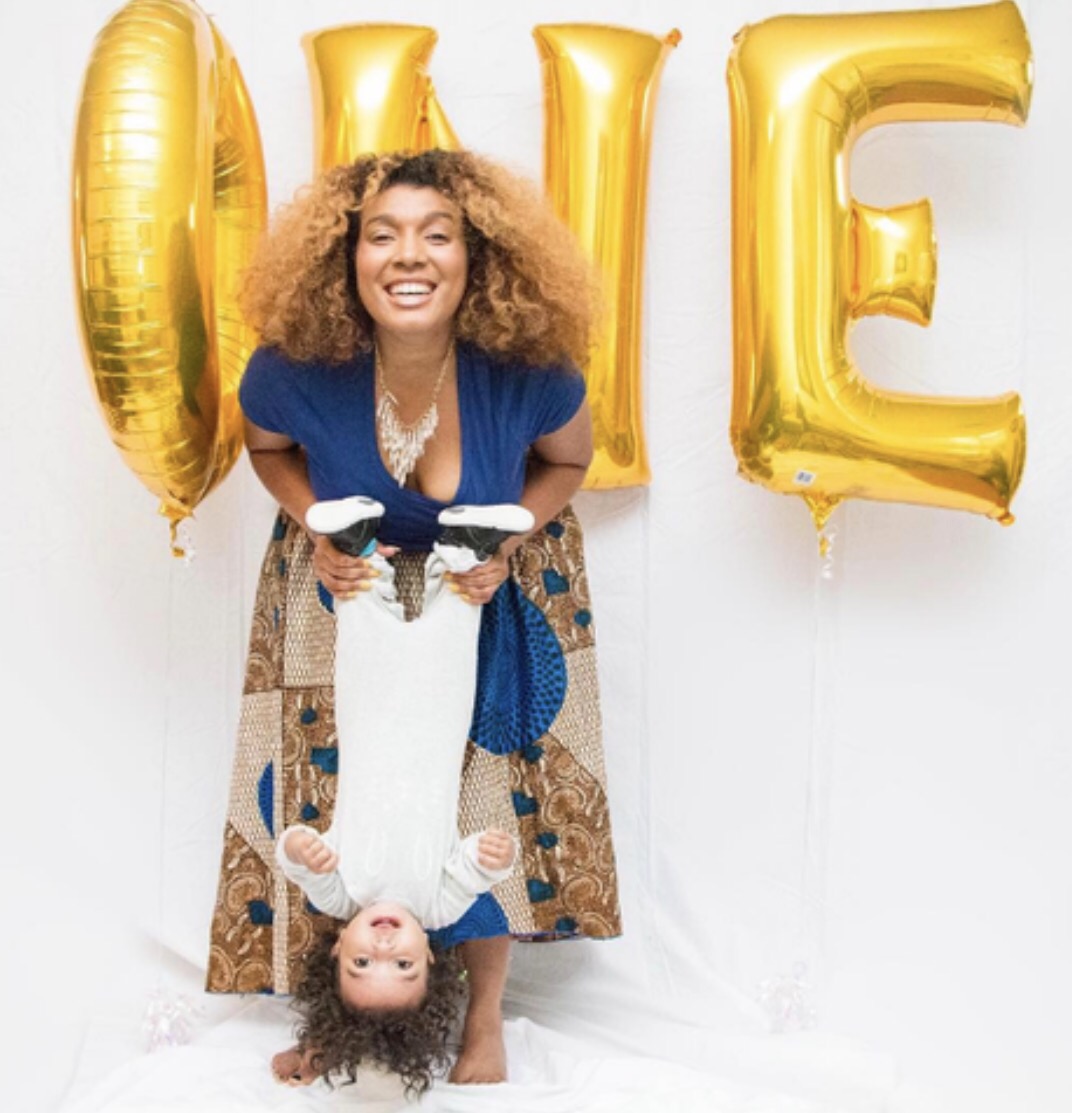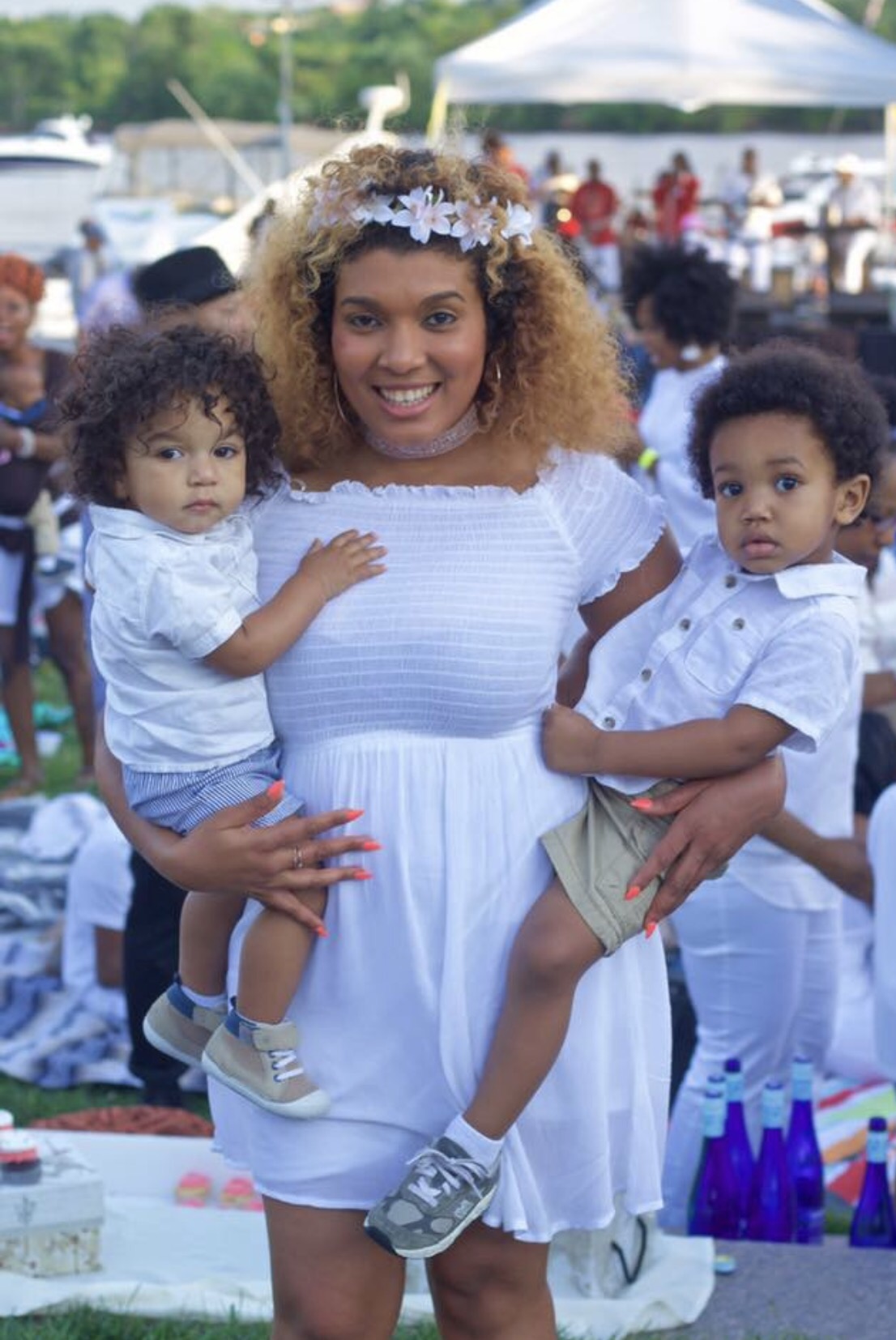 Follow Simona on social media at @missnocepr, her business, @The Noce Model and our organization, @District Motherhued  (D.C.'s premiere organization for millennial moms of color).