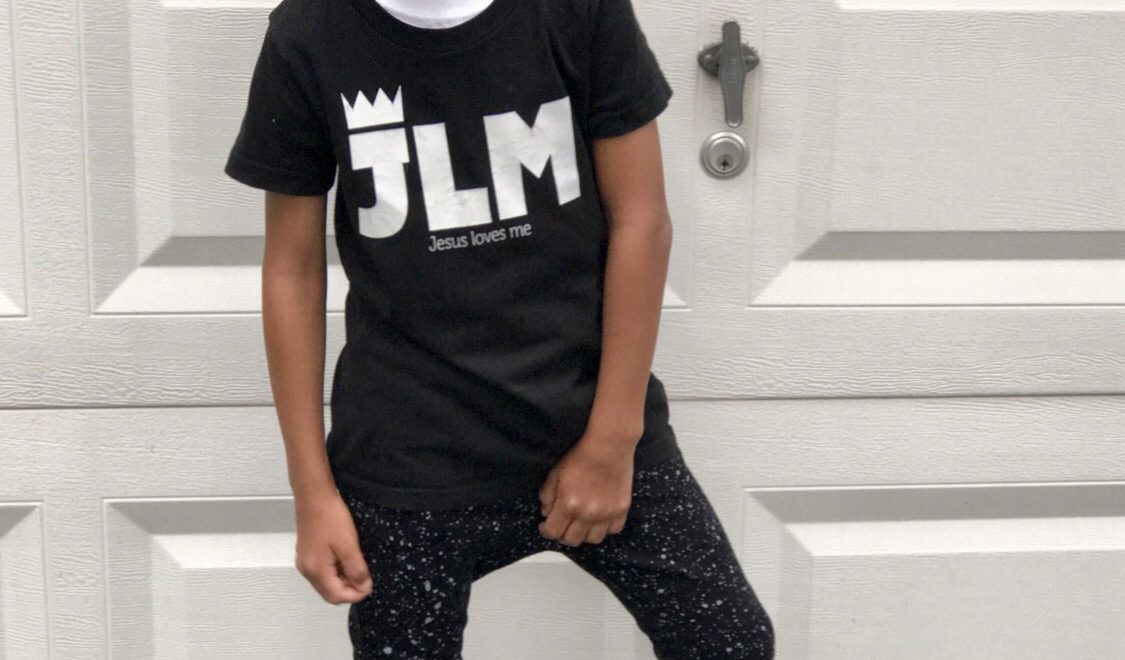 This morning, after three years of anticipation, PRince Nick finally got to ride the school bus! I believe he was about two when he was taught to sing "The Wheels On The Bus." Prior to this school year, every morning while en route to KKCC, he'd stare wistfully out of his window at the kids waiting for the "yellow school bus" and ask when he'd be big enough to ride.
I dropped Nick off at school yesterday because (it was the first day) I needed to make sure he was in the right place (AKA I was being a helicopter parent). Of course he was unimpressed, so you'd think he'd be hyped about the ride today, right? Not the case at all. But you knew that because Nicholas is about that shenanigans life. He was smiles and poses before we pulled up to his stop.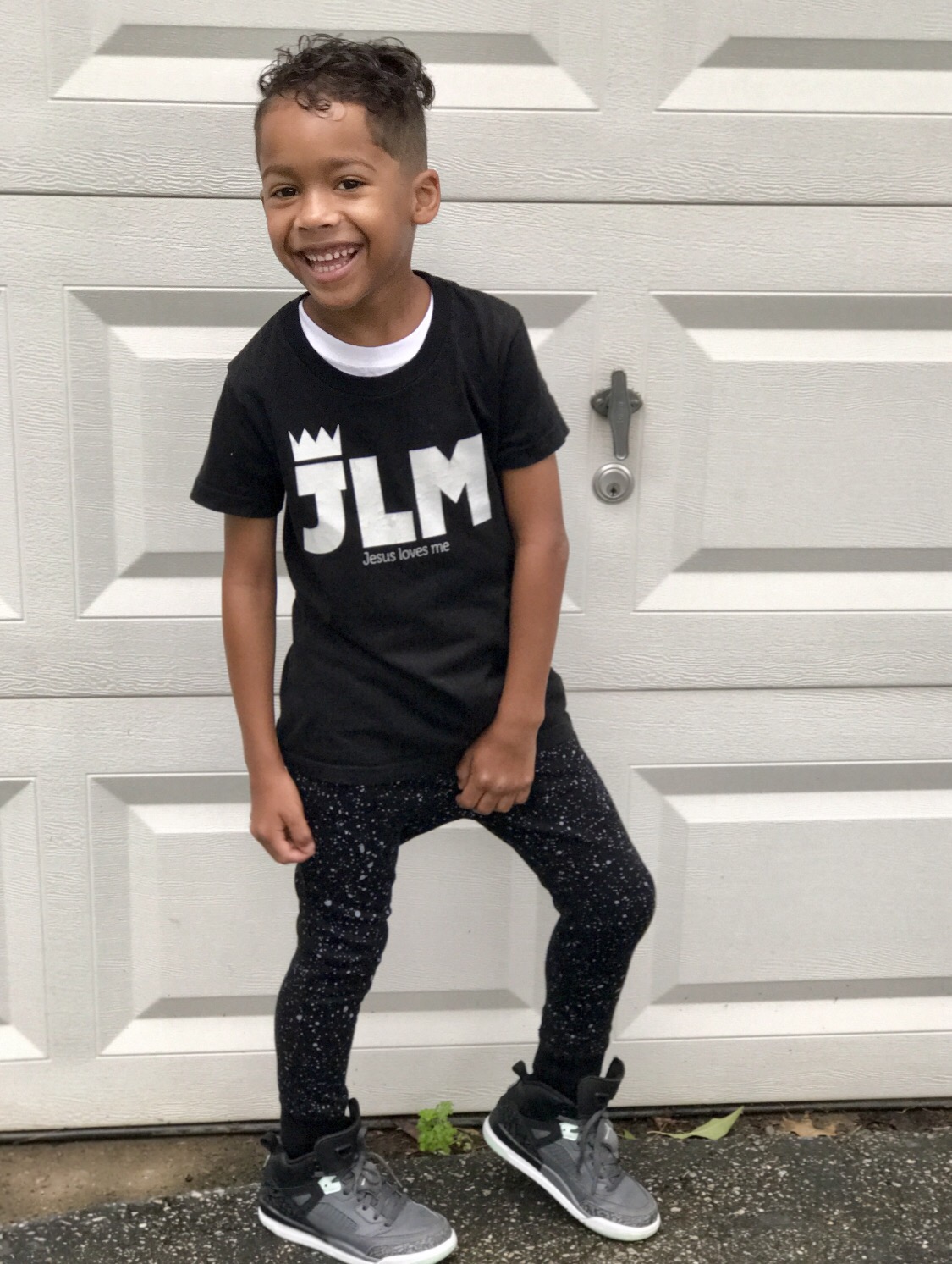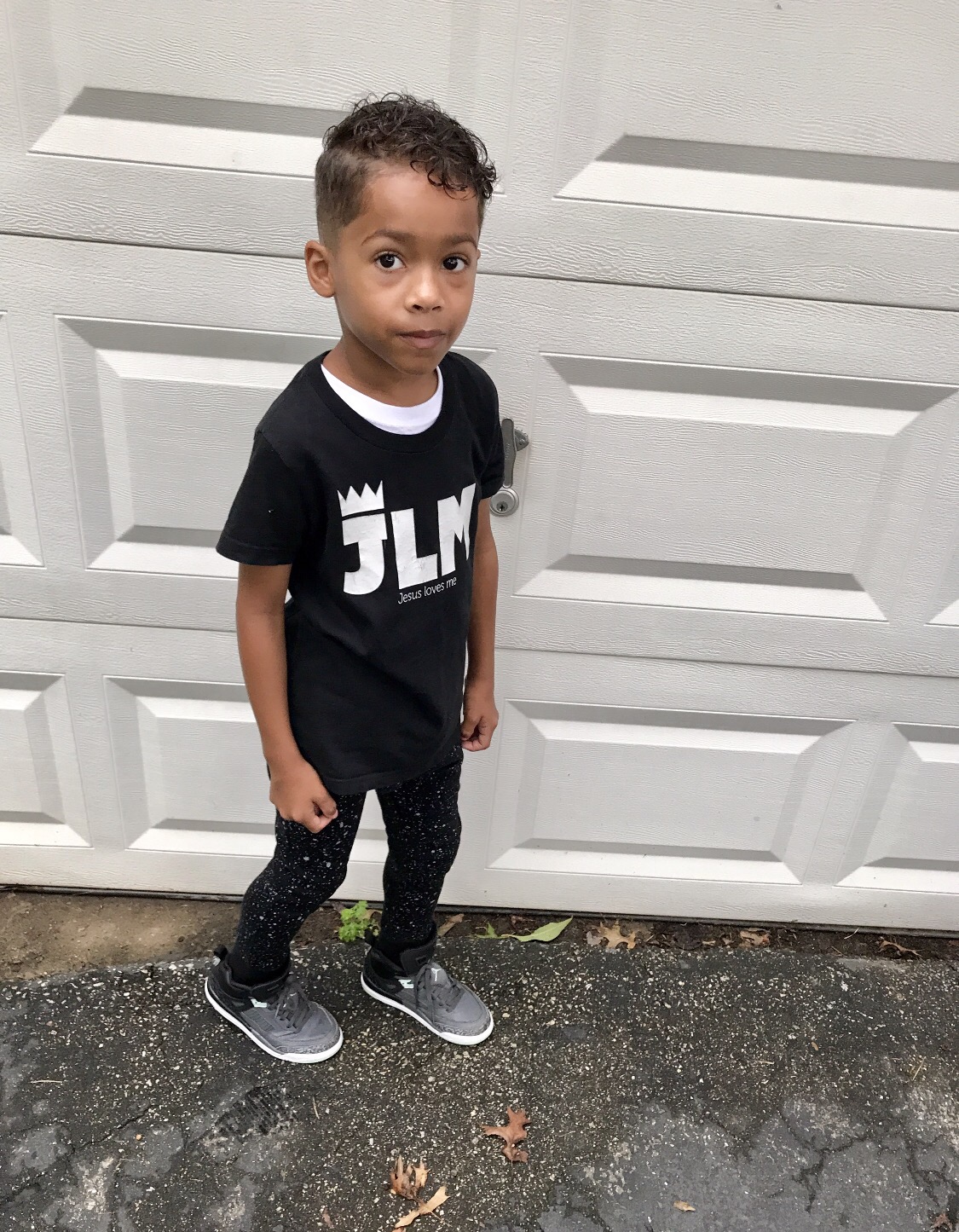 Things took an exaggerated turn once he spotted the other children waiting.
As we approached the bus stop, he latched on to my back leg, hid his face in ass, and began whining, pouting and shading every child that extended a greeting. I guess I didn't really mind Nick's antics, because they saved me from having to engage the other (weird, old, white) moms in our radius. When that bus turned the corner, though, he was quick to cut off half the children to claim his spot in line to board, and he did so without so much as a glance back at his mama. I made sure to tell the driver (whom they call Santa for obvious reasons) to drive safely.
I followed behind the school bus just to make sure the driver stopped at each stop sign, didn't accelerate on turns and maintained the EXACT speed limit the entire distance. Nick said the ride was everything he'd dreamed it would be. Not verbatim, but, yea, he lived his best life during that 10 minute journey.
Its thankfully been a pretty seamless and tearless school transition; I love his teachers, and can honestly say I'm completely at ease. With no (current) worries, I can focus on more PRessing matters – like his next look.
So, about day two, lewk two: we pulled out our fave shirt JLM tee (Jesus Loves Me) from Pint Size Faith – a company that focuses on sharing the gospel through stylish apparel and accessories.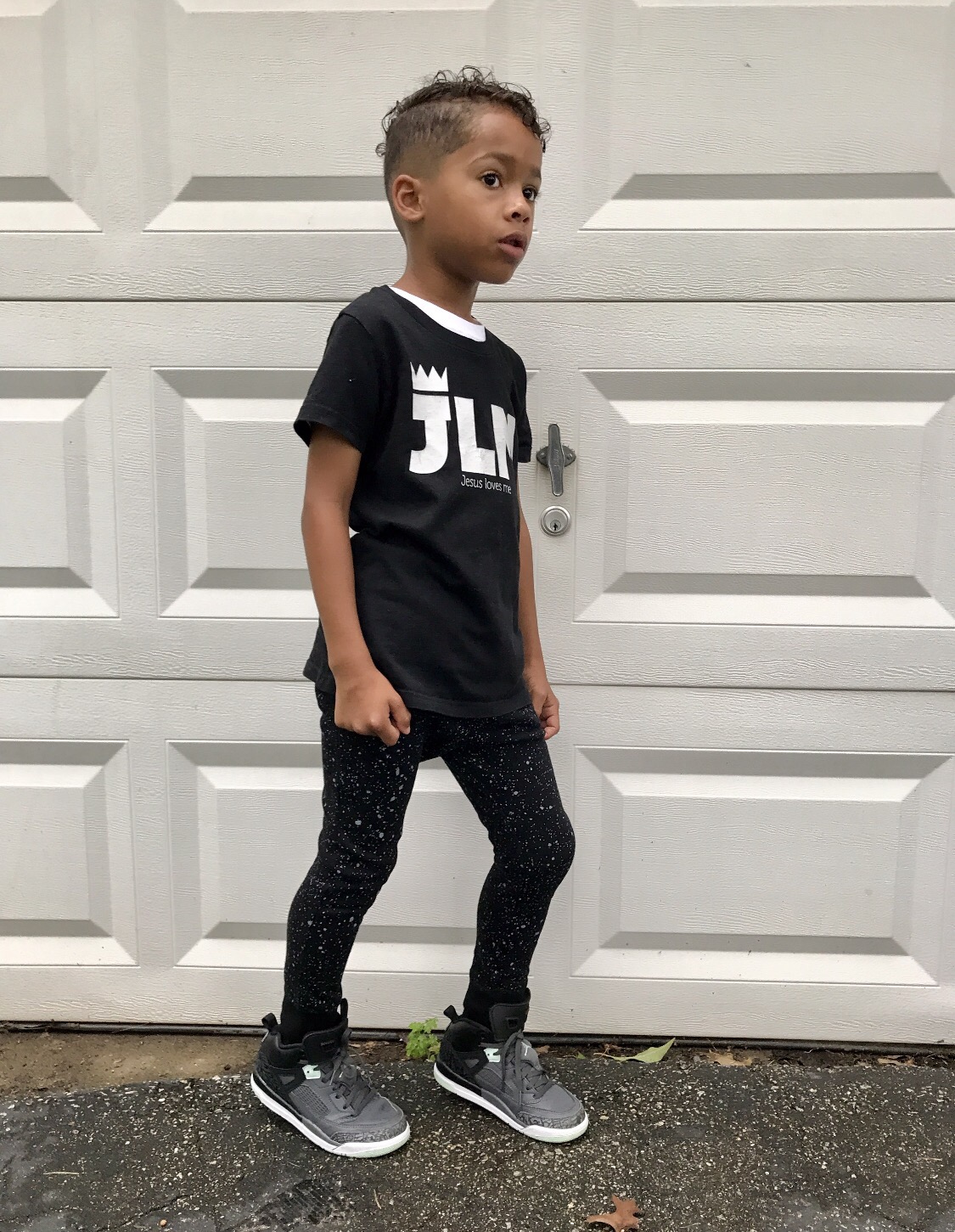 I paired the tee with paint-splattered, slim joggers and Nick opted for his Jordans over the black and grey New Balance I suggested. Let's be clear; though I pull the looks, Nick ultimately has the final say, and he's extremely vocal about his clothing, and even more so about his hair. We topped it with his trusty faux leather hoodie from last season. It's getting a little young, but he's got at least two more wears before we retire it.
Get the look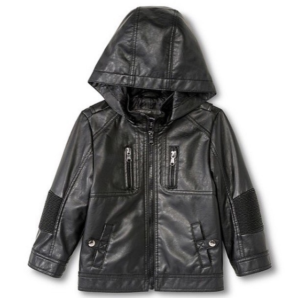 Target Style (Sold Out)