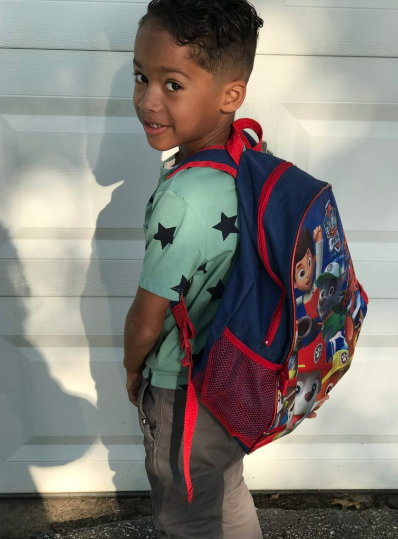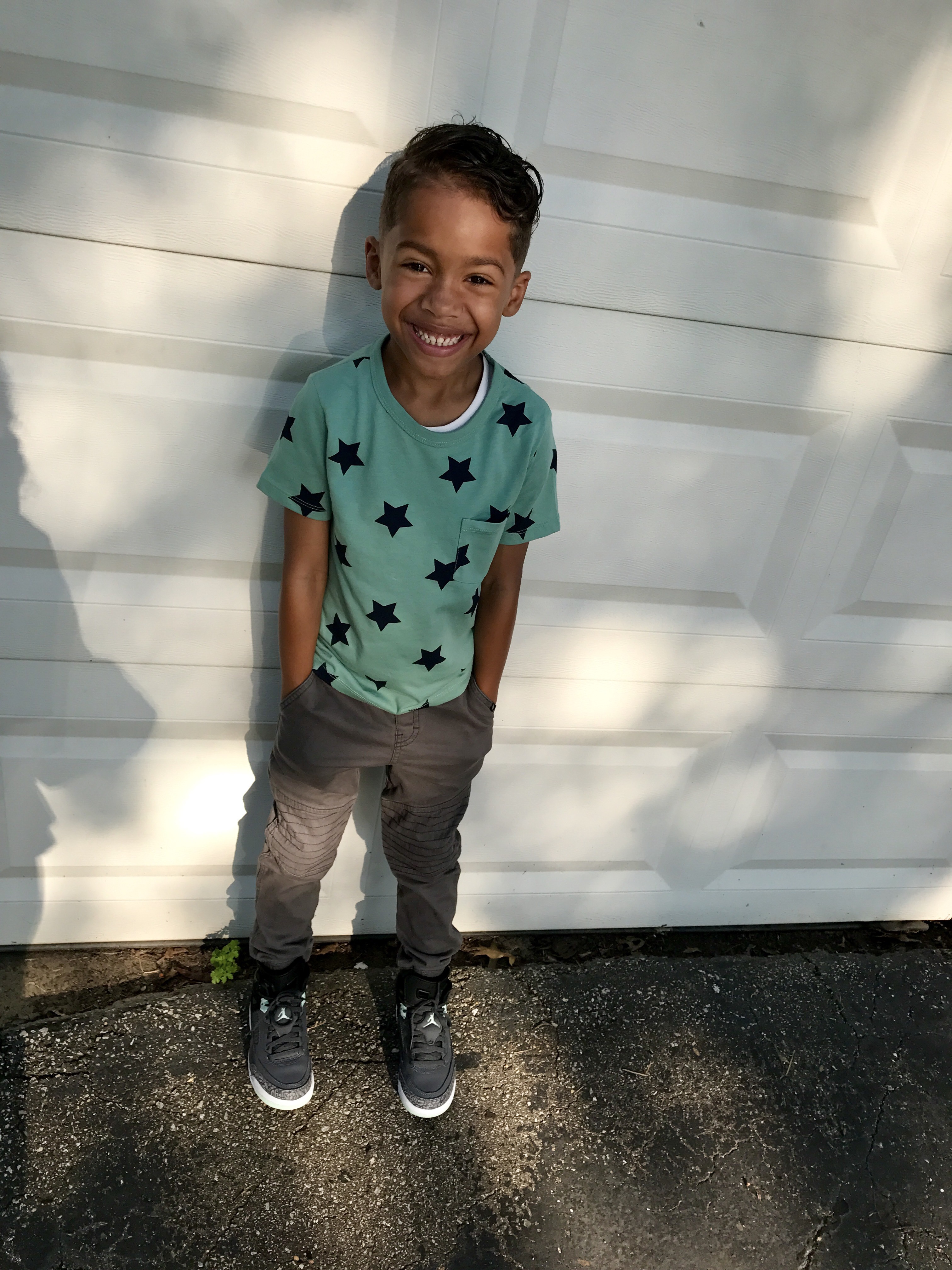 Not too sure where summer '17 went, but here we are; it's Nick first day of school. Big boy school! He's attended private institutions up to this point, but now he's attending Howard County public schools. In the days leading up to the first day, I worried about how Nick would transition as it's a new building, new teachers and new friends.
This morning, Nick was verryyy nervous. He kept saying, "Mommy, I'm going to be shy." I reminded him that all of the other kids will be shy, too, but that they'll all soon become friends. We just so happened to see his pre-k teacher at a birthday party yesterday, and they were really happy to be reunited. I told him he'd meet his teacher today, and that she would love him just like Mrs. Heath does. My pep talk did nothing for him, though, so I  bribed him with a trip to Five Below after school if his behavior was excellent.
This is Nick's first year in the HoCo public system, and apparently they think all parents are balling, so they don't have a uniform policy, which means Nick gets to give looks daily (a blessing and curse). I'll TRY to capture them a few days a week and post. Try is the operative word, because, well, y'all know I'm such a sometime-y blogger. But the beautiful thing about life and anything of interest is that you can always pick up where you left off.  Anyways, we chose his first day look together. His style (my style for him?) is always comfy, cool, slim fit and kind of hipster. So basically the H&M aesthetic. Full look deets below.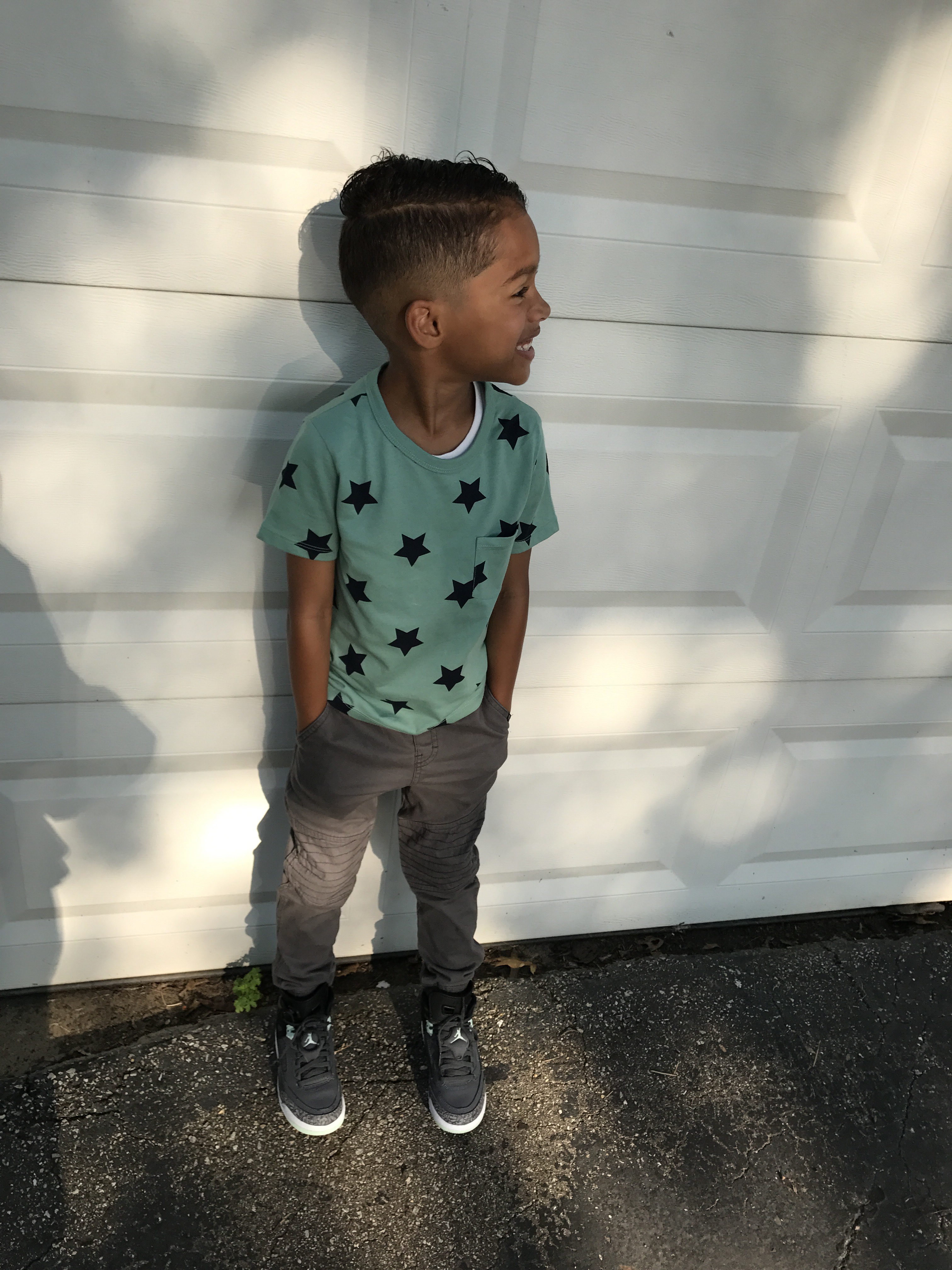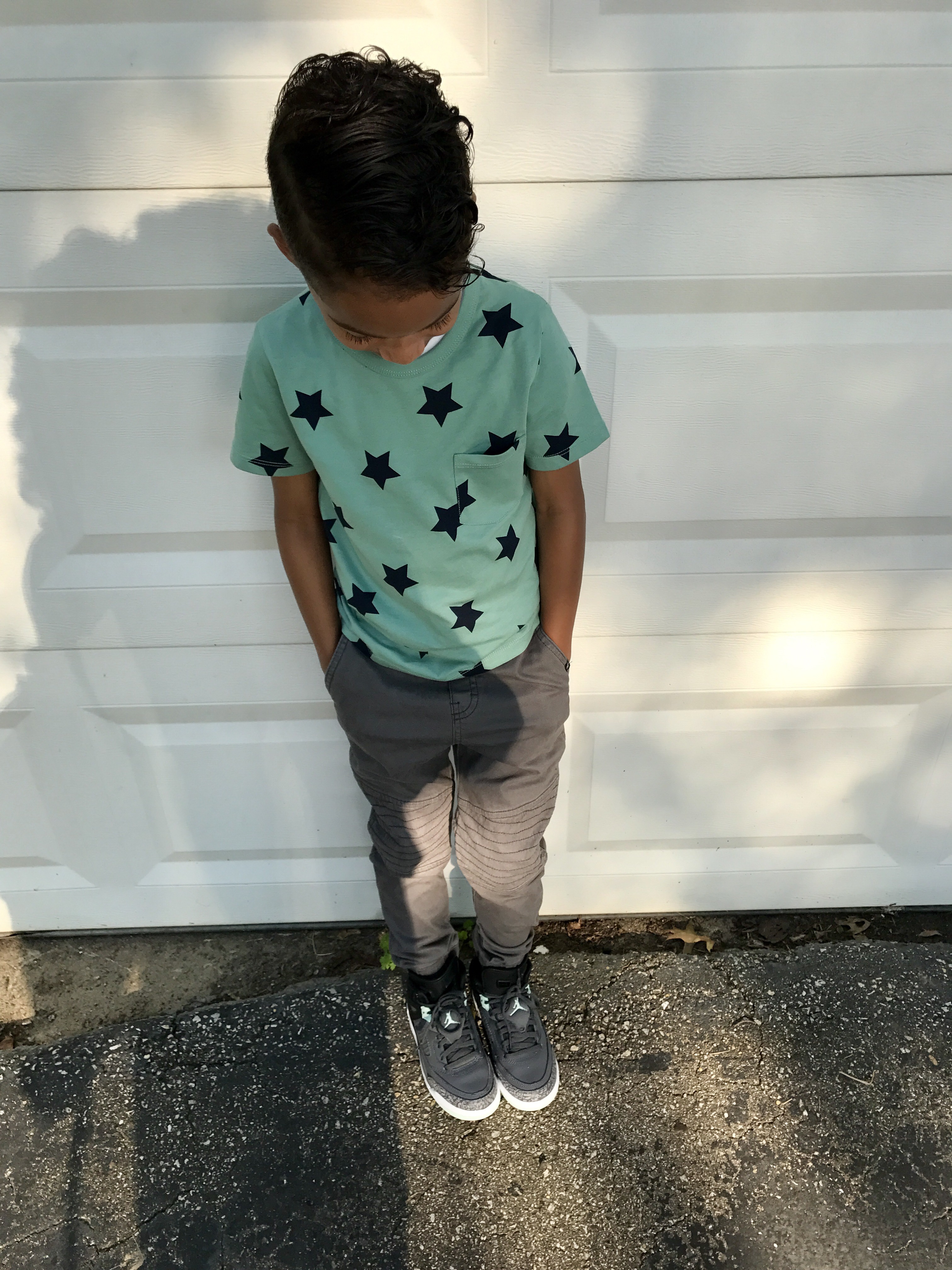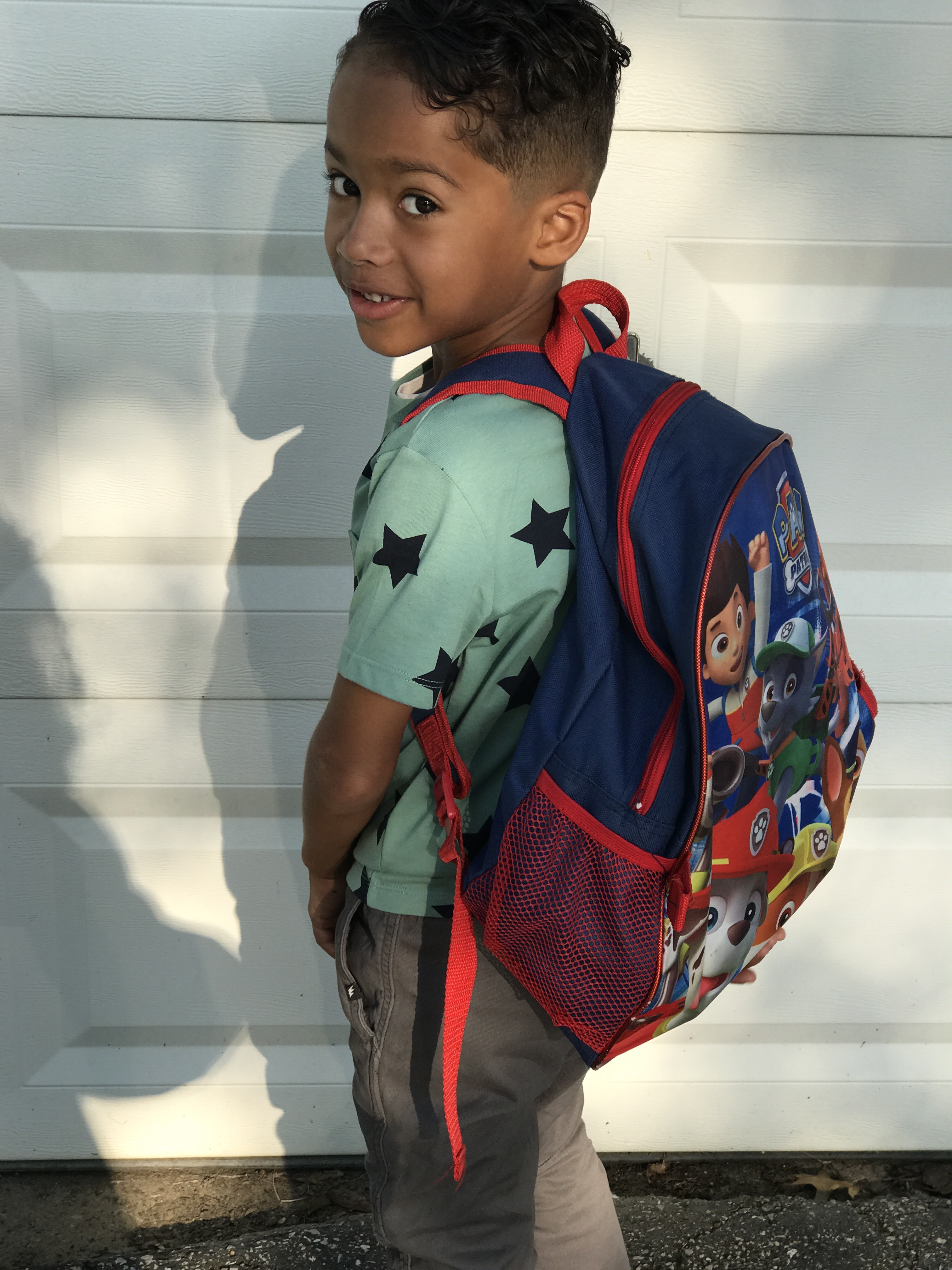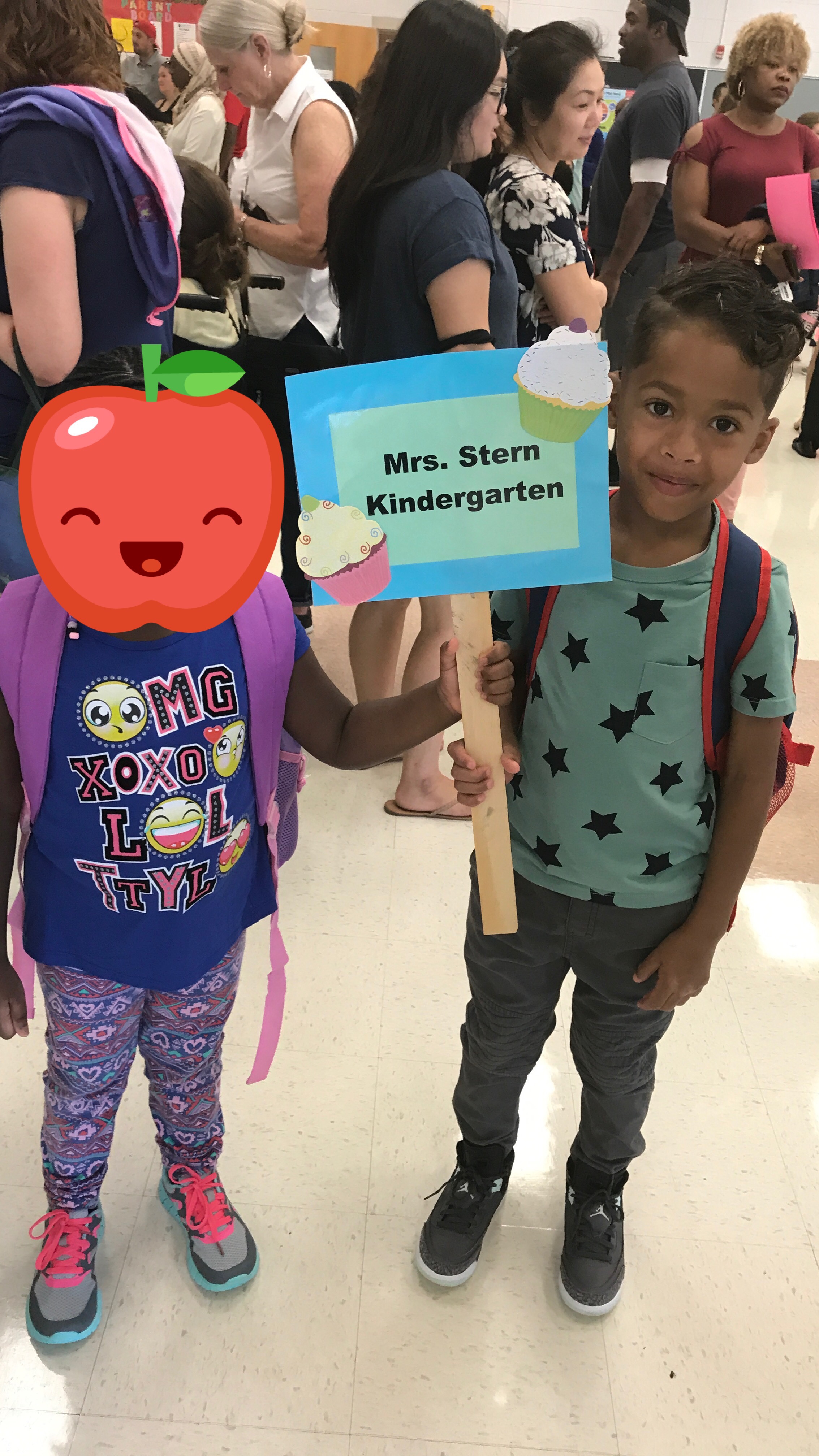 One of Nick's friends from church is in his class! Once he saw Annabelle, he calmed down, walked into his new class and never even looked back.We both did well this morning; no tears from either of us! We're so ready for what will be an exciting and fashionable school year.
Get the look: