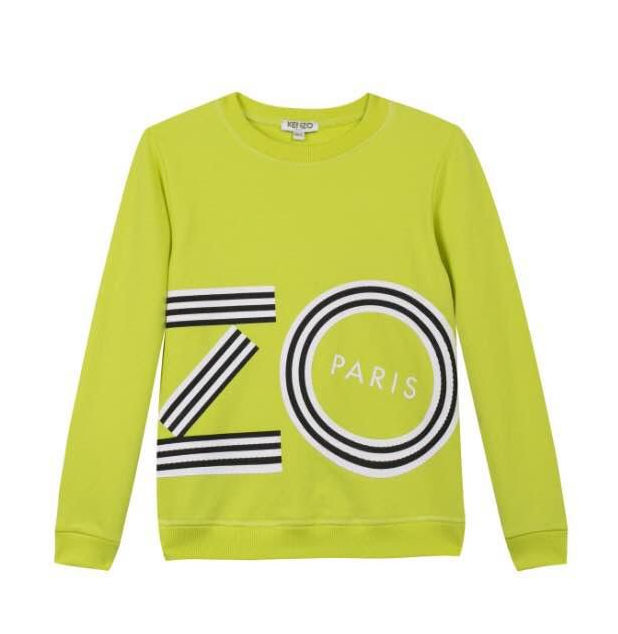 Instagram is a hub for indie brands and boutiques, so browsing for new shops has become a daily activity for me. I frequent Fly Little Guy, the premiere boys style blog, and they mentioned The Mini Edit – a UK-based kids fashion schmorgasboard. I visited their website and unearthed all kinds of kids designer goodness! I don't know whether to thank Fly Little Guy or unfollow them ;-). Aside from the occasional splurge, I avoid designer pieces for Nick because I know he'll outgrow them, and the piece will hang in his closet, because, sorry, not donating Burberry to the Salvation Army. Eventually, I pass them along to his little cousins. But not only that, I'm working on adulting which involves budgeting, saving and make financially sound decisions. But see, this here Kenzo Green Logo Sweater makes me want to throw caution to the wind.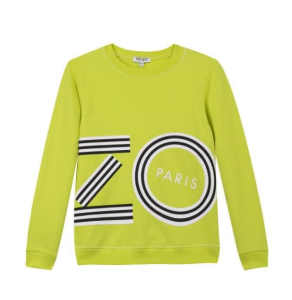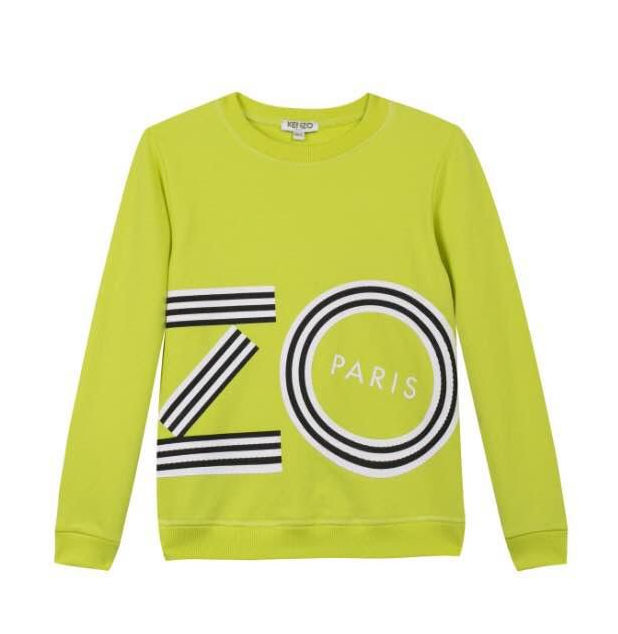 Kenzo Green Logo Sweat – $91.27
So many valid reasons as to why this is a necessary purchase. The citrus hue pops and perfectly juxtaposes the black and white Kenzo logo. It'd go great with Nick's new black Levis straight legs. Ooh, or his black and white harem leggings! Plus, this a multi-season sweater; he can wear it in the winter to brighten up the coldest day, or compliment the blooms in spring. See, I can almost justify the cute $90 price. So, what say you (moms)? Splurge or nah? But seriously, check out The Mini Edit for some of the best in boys and girls fashion, accessories, toys, gifts and collectibles.