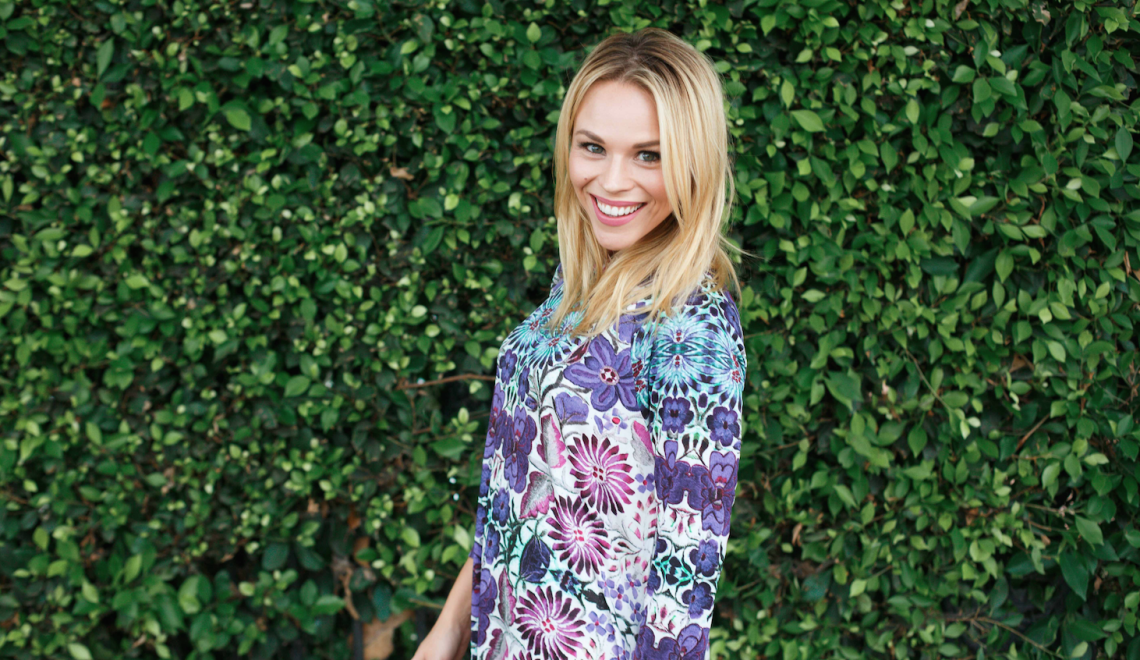 Hey, everyone!
This week I'm PRofiling OMG! Publicity co-owner, Chief Publicist and lifestyle blogger, Julie Solomon! I randomly found this like-minded suPeR mom's blog on IG, was intrigued by her work in literary and faith-based PR. Julie's been in the business for almost a decade. Originally from Nashville, TN, she moved to New York City just twelve days after graduating college, and landed her first publicity job at one of New York City's top entertainment public relations firms. After her credible experience in NYC, Julie returned to Nashville where she expanded her publicity efforts to the world of literary publishing. Julie manages publicity campaigns for titles ranking on best-selling lists including New York Times, USA Today, ABA (American Booksellers Association), CBA (Association of Christian Retail), and albums that have charted on Billboard's Hot 100, Billboard 200, Billboard Rock, Dance/Club Play Songs, and Billboard Contemporary Christian Charts.
Read on to see how Julie balances life in sunny Los Angeles, CA  with her husband, actor Johnathon Schaech, and their two-year-old son, Camden.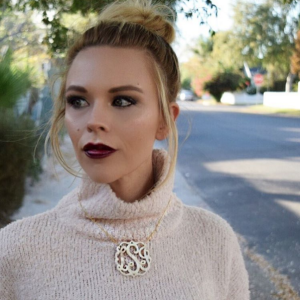 Julie shows off her feminine, classic style, beauty tips and tricks and hips readers to the best sales via her namesake blog, www.juliesolomon.net.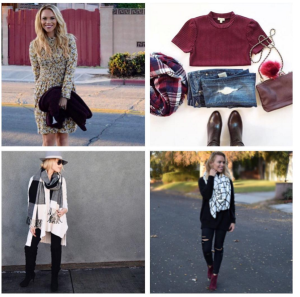 We asked: 
Age: (if comfortable sharing):  31
Agency, In-House, or Self-Employed:  Co-Owner of OMG! Publicity (agency)
Area of Expertise: Book, Music and Celebrity Adjacent Publicity
# of Kids: 1
Which came first: Kids or Career? 
My career came first, but I feel as if it took another leap once I had a child. There is something about growing a family that gives you a different kind of purpose in your career, that need to succeed and provide. My career isn't just about me anymore, it's about my family as well.
What's it been like adding full-time mom to your list of titles/duties? 
Exhausting (ha!) but in the best way possible. Being a full-time mom is quite an amazing thing, because it shows you a strength that you never knew you had. You do what you need to do, and what is best for your family no matter the cost, time, exhasution  That may mean you're up late to finish work, up earlier to start the day, but it's just what you do. Moms are the most inspiring people I know. They run the world.
How do you balance the PRofession with family? 
I think the key to balance is just taking it day by day, moment by moment. Balance is one of the biggest challenges in any full time PR business woman's life…add a family in the mix and it can feel as if you are losing your mind some days (I feel like I'm losing my mind most days). But I've realized that I actually work better if I take a moment each day to just break away from the computer and phone. I'll step away from my desk and either take a 5 min walk, run an errand, or give my dog some love. Whatever it is, I have found that taking a mid day break to just regroup and check in on myself and my family is essential in my success, and helps my balance and keeps what truly matters in check.
Hands on or nanny? 
BOTH! We live 2,000 miles away from the majority of our family. So with my husband and I both having full time careers, we need the help when we can't be all hands on deck! Three days a week, I have a part-time nanny. She has been with my family since my son was 12 weeks old. She is an amazing woman and is so essential to me and my husband being able to do what we do. Plus, she is a wonderful gift to my son's life as well. On Wednesdays, it's mommy and me day. I know I am not going to to have him (my son, Camden) home forever, so while he is 2 years old I keep Wednesday's as our day. I get my work done in the morning while my husband takes on daddy duty, then we switch it up and I have him the entire afternoon. We go to the park, to museums…we just explore the city (LA) in some way. Then one day a week he goes to a pre-school. If we need any help at night, either one of us will stay home with our son, or we will get a babysitter. Again…all about the balance! It takes a village to raise a child, but since our village is on the other side of the country, we sometimes have to hire our village. lol
What is the biggest PRofessional sacrifice you've made to accommodate your family? 
I think it would definitely be the social aspect of PR and networking. Now that I have a family, I don't go out as much as I used to. When I was in my 20's and just starting out, I was always the social butterfly when it came to work. I loved meeting new people, connecting, networking…all essential to building great PR relationships. Now that I have been in the game for almost a decade, I have done a lot of that leg work and don't need to be on the go as much.
Describe a time when you put work before family? 
I think this happens sometimes on a daily basis. But again, I have such an awesome, supportive husband that helps me divide and conquer. If I have something work wise that is a priority…then he will scale back to make sure he is present on the family front…and vise versa. I know how lucky I am in that respect. My mom was a single working mother and didn't always have the help like I do now when I was growing up…so for all the single moms out there that are killing it solo, you ROCK, and you need to be told that! That will never cease to amaze and encourage me.
Is your family supportive of your career? Very much so!
What are your Comm Mom essentials? (Necessities to get the job done- iphone, moleskin, shoes, child necessities,  etc.)
iPhone for sure, MacBookAir (its lighter and easier to travel with!), and apps like Twitter, Instagram etc… also a jug of water that I fill up in the morning and drink throughout the day. Another essential, exercise! When we are majorly swamped with clients and campaigns, I have to get a workout in every day. Preferably in the mornings if I can swing it. It just give me that extra boost of energy and clarity that I need to get through the day.
Biggest PRofessional accomplishment?
I'm a New York Times Best-Selling Publicist, and I have been a part of Grammy award winning projects.
Lowest PRofessional moment? 
When I was young and didn't know any better I left a secure job to take a not so secure job and was laid off 6 weeks later! It all worked out in the end, but my mom always told me to not take that job. She knew something was off, and I should have listened to her. Lesson learned!
Words to live by? What we know matters but who we are matters more.
To learn more about Julie visit,OMG! Publicity, JulieSolomon.net and follow her via Instagram.
If you are or know a Comm Mom who "effortlessly" (in quotes, because there's nothing easy about what we do!), balances work and life, shoot me an email or tag them via social media using the #CommMoms hashtag!