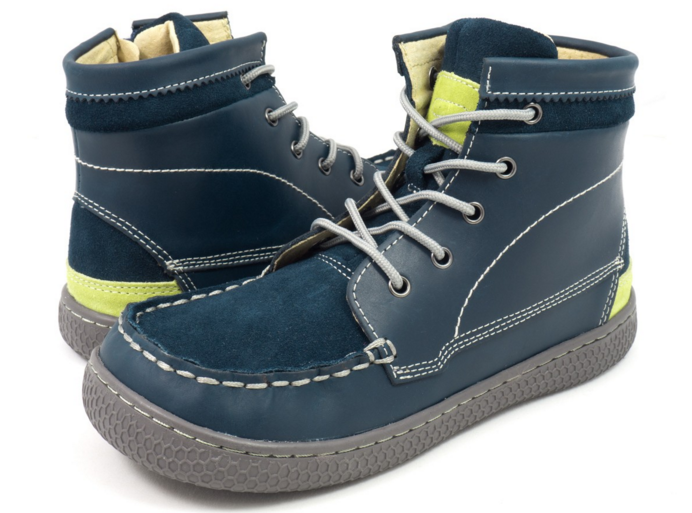 Livie & Luca's handmade shoes appeared innocently enough on my Twitter timeline. Momtrends CEO, Nicole Feliciano, tweeted an adorable picture of shoes she'd recently purchased for her little girl. I commented on how cute they were, and headed to their website out of sheer curiosity, not expecting there to be any boys' offerings, as that tends to be the case. Not only were there boys shoes, but every pair I eyed was on sale! Started my week off winning!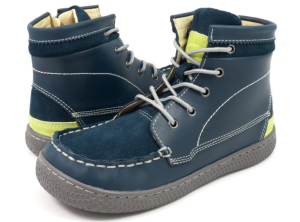 Livie & Luca co-founder, Mitzi Rivas, came up with the idea after receiving a pair of handmade shoes from a friend for her daughter, Livie. She was drawn to the beautiful craftsmanship and design, and wanted to share the experience with other mothers. And so began her mompreneur journey.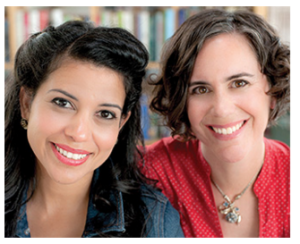 Mitzi pictured on left.
Founded in 2005, Livie & Luca shoes are sustainably produced, using eco-friendly and ethically sourced materials. No two pairs of shoes are alike, they feature fun colors and designs that capture the carefree essence of childhood. Because they know kids' shoes take a beating (Nick can DESTROY a pair), they're manufactured using buttery leathers and other quality textiles, making them durable and comfortable.
As if I needed another reason to solidify my purchases, Livie and Luca donates 10% of all sales to charity, in addition to partnering with customers and Art For Humanity to facilitate the donation of gently-worn shoes to the children of Honduras. When your kids' feet grow, send your shoes back to Livie and Luca, and they'll give them to a child in need. So much to love about this brand, and Mitzi's story is inspiring – she's celebrating year 11 of momtrepreneurship!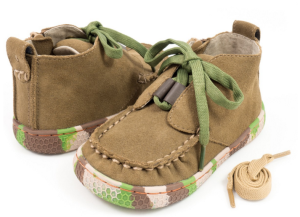 Live and Luca's having a great sale on select styles. I managed to score three pairs of sneakers for a grand total of $99.50, which included free shipping, AND they shipped immediately. You know I'm stickler for expedited shipping, so that earned them major points! Hurry on over to LivieandLuca.com to snag a pair of "Adorable shoes for adorable feet".
*All imagery courtesy of Livie & Luca