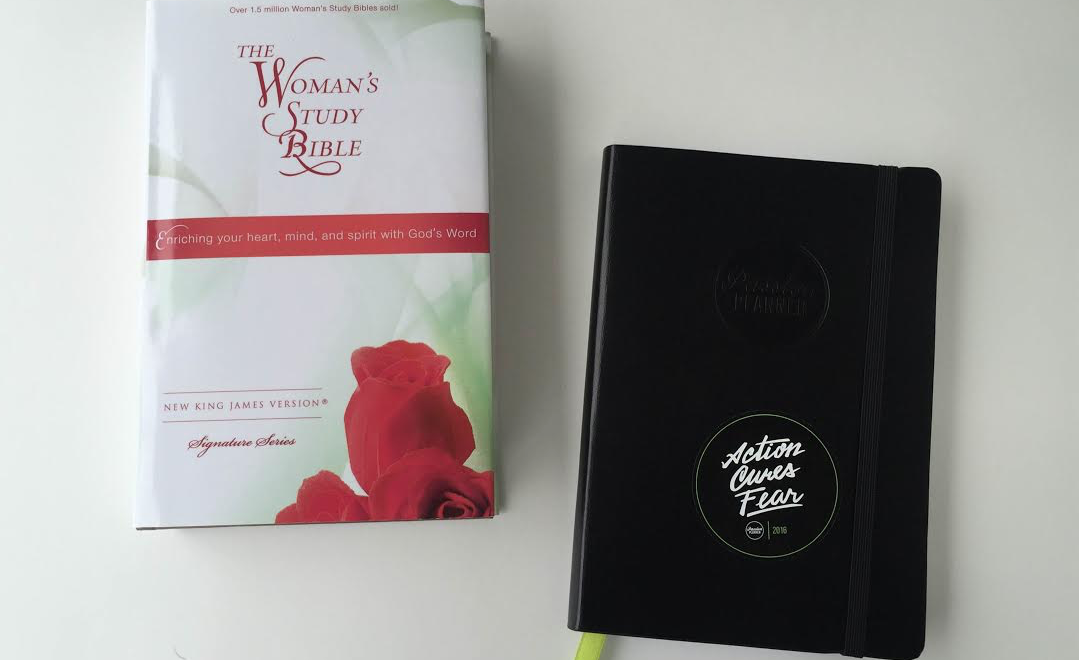 My Passion Planner's finally here! It arrived in tandem with my Women's Study Bible. I forsee world domination with these two items.
I'm working on, pursuing and attempting so much this year, and I know things won't properly manifest without guidance, inspiration, intention and organization.
By guidance I mean PRayer, and consulting with God. Now, I'm still Petty Wap and shady boots at my core. My text messages and Google chat ki-ki's clearly indicate so. The Lord's still working on me. But I wish to deepen my relationship with God, delve regularly into His word and absorb the content. Too often I read my bible, reflect and all I've got is a blank stare.
I was watching Monday's with Mia Ray on Periscope before the new year, and she touched on the same thing – wanting to learn, memorize and have a better overall understanding of scripture. She recommended the Women's Study Bible, which I purchased via Amazon. Mia, I don't know if you're going to sell out this bible, but you aided in the purchase of one, and I thank you! So far, I love it. This bible provides a preface for each book, breakdown of each chapter and cliff notes for every verse! This is the Bible for dunces.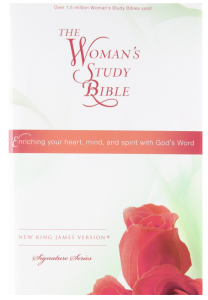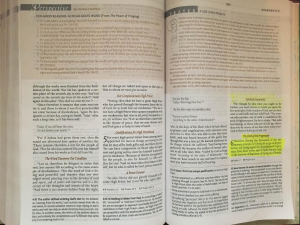 Mia also recommended Googling prayers for various issues we may be facing. For example, I'm working on time management, so I searched bible verses on that topic, and found a link to 25 Important Versus on Time Management.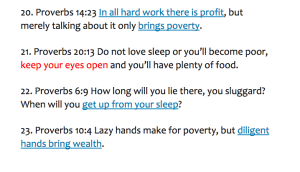 From there, I refer to my Women's Study Bible, and highlight and note scriptures. The Women's Study Bible and scripture search method's been effective so far. A Bible provides a roadmap, and for where I'm trying to go I need directions! Learning and understanding the word is like anything else – you must make the time and study!
I started researching the best planners at the end of  last year, and while many were touted, I finally settled on the Passion Planner. I use Evernote and Post It apps, as well as Google Calendar, but I find that once you start writing ideas and goals down with a pen on paper, things get real. The Passion Planner features a passion roadmap where you can identify and breakdown 3-month, 6-month, 1-year and 3-year goals, it allows for daily scheduling in 30-minute increments, provides weekly and monthly views, has personal and work to-do lists, inspirational quotes and a place to jot down the week's wins AKA good news. And there's a monthly reflection section, where you note if you've meet your goals and objectives for the month or completely failed at life, lessons learned, ways to improve for the upcoming month, etc.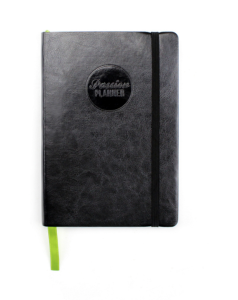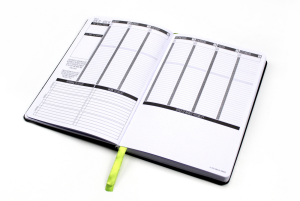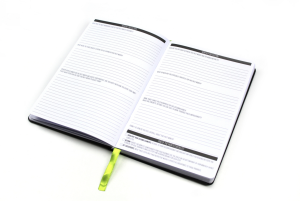 I realize how important it is for every second of my day to be delegated. I'm still contracted to a PR agency, growing Osei PR and taking on new clients and projects, blogging regularly, pursuing two business ventures, putting Nick in lessons, shuffling JB to and from extracurriculars, daily domestic duties, attending church, working out, social media engagement, etc. I'm forgetting like 10 other things. There's. No. Time. To. Spare. It's so easy for me to forget to tackle something, or spend more time than needed on a specific task if not written down and assigned a duration. The Passion Planner helps me visualize my day, and make the best of the 24-hours allotted.
I claim 2016 will be my most PRoductive, intentional and successful year, and I can already give credit to the Passion Planner and Women's Study Bible. There's links to purchase all through this post, so if you're looking to snatch your life and time, I suggest you click on them.