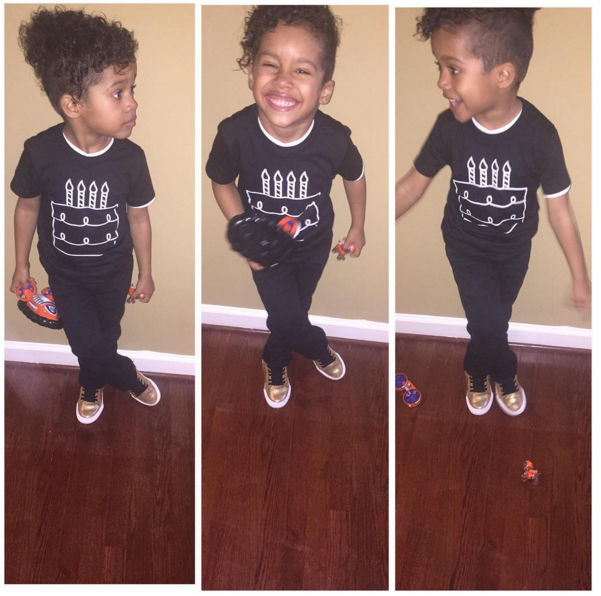 Merry Christmas, all!! It's also PRince Nick's 4th birthday!! We're currently at my sister's house enjoying holiday dinner with the family, but I had to do a quick OOTD. Nick is wearing Trilogy Design's Happy Birthday T-Shirt. Trilogy Design Co has become one of my fave indie shops for Nick. And nothing says "It's my birthday!!!!" like gold leather sneakers, so we went with Supra's Gold Skytops. Nick was too wired to snag a decent shot. He's surrounded by lots of boy cousins around the same age, and he's anxious to open more presents. Did I mention he was WIRED??? So bear with me; these were the best of the lot snapped.
Get the look:
Trilogy's website is down for the holidays, so you can't shop the look today, BUT when they reopen on 1.1.16, everything will be 50% off! I'll be sure to loop you in when they go live!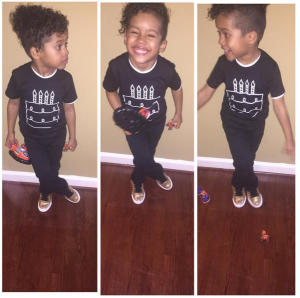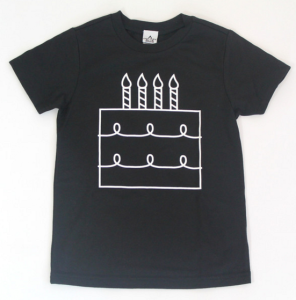 Trilogy Design 4th Birthday Tee
It's crazy to think 4-years have passed. Nick came at a time when I was living most ambitiously and selfishly. Now, it's ambitious living and execution with Nick (and JB) in stride. He's change the dynamic of our home, given me a second chance to experience the joys (and struggles) of motherhood and singlehandedly saved and improved our family. The laughs are plenty, adventures nonstop and I can't imagine my life without my cheeky, curly cutie. The entire week's been a twirl, starting with a family Christmas party on 12.20, school birthday party on 12.21 and we opened Christmas and birthday presents this morning. The celebrations will continue until Sunday! Nick thinks the holiday is all about him so he's living his absolute best life. I hope everyone's having a blessed Christmas day with their families!