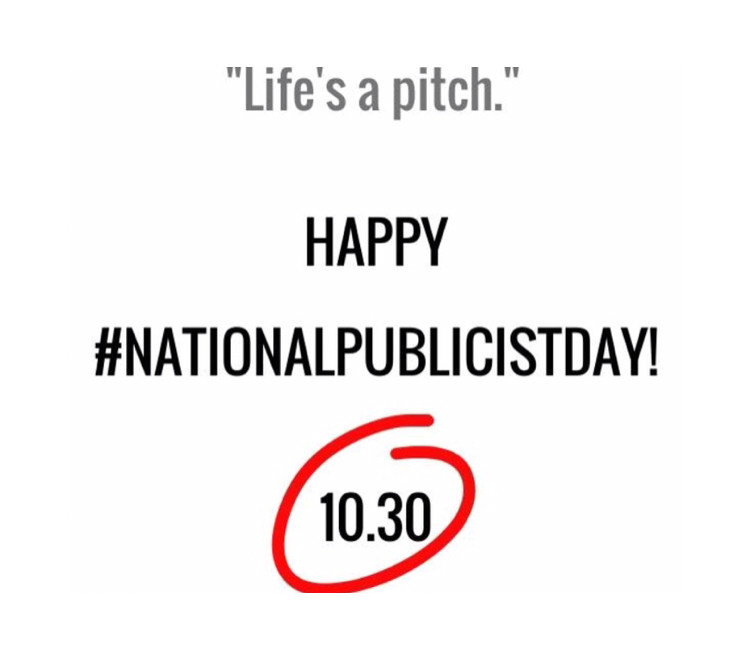 Happy National Publicists Day! A few weeks back during a tea-filled chat with my PR bestie, Jordanna, founder of Apartment Seven, she mentioned wanting to create a day to celebrate and acknowledge PR pros. Of course, I thought the idea was genius! I mean, PR is a thankless job. Publicists are responsible for disseminating information, creating press opportunities, sharing new products and brands, and, essentially, cultivating almost all info consumed by the general public, which requires hours of research, ass kissing relationship building/nurturing, writing, pitching, phone calls, follow ups, dinners and ki-ki's. But nobody cares, nor are our efforts EVER good enough. Our parents and friends STILL don't get what we do. Bloggers and editors complain, when we basically aid in creating their content, and, for some, we're kind of the reason they get paid. So, yes, we need damn day of recognition!!!
J (Jordanna to you 😉 chose October 30th to observe our PRofessional awesomeness, as it was the first time that the "New York Times printed verbatim the very first press release written by Ivy Lee, the "father of modern PR". The Pennsylvania Railroad was a client of Ivy Lee, and on October 28th, 1906, 50 people lost their lives due to a three-car train jumping a trestle in New Jersey and plunging into a thoroughfare creek. In response to this, Ivy Lee created the first press release that afternoon. He not only convinced the railroad to distribute a public statement, he also convinced them to provide a special train to get reporters to the scene of the accident."
Super PRoud of and stoked for my PR bestie for stamping a day for us to pat ourselves on the back, kick up our feet and sip a cocktail while ignoring answering emails. So, fellow PRos, toot your horn, s/o another publicist, make a new PR friend and spread the word using the hashtag #NationalPublicistsDay.