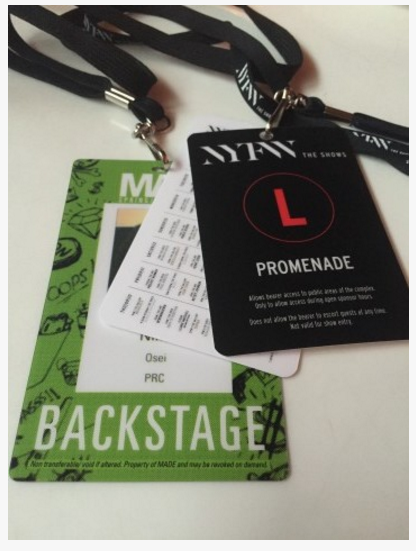 I survived NYFW. I'm still dazed and recuperating from the week. Recapping mentally and asking myself questions like, "Did I really just work 14+ hour days? Why were there naked people on a red carpet outside the shows? Why is Nene Leakes so messy? Why is Solange so gorgeous? Why does fashion week cause such a frenzy? Why are fashion folks so weirdly pretentious? Why don't people read?" Let me back track a bit. I was hired to work a freelance gig with PR Consulting and their client, Lexus. If you're in the PR world you know that's kind of MAY-JOR, as they work with the who's who of luxury beauty, fashion and lifestyle brands. Check their roster. Took me 5-years, several jobs/gigs, hours of pitching (you had to be able to name fashion market/accessories editors from memory as part of the interview process) and a stacked clip book, in addition to charm, polish and personality to land the gig. Or, who knows, I may be giving myself far too much credit and they just needed a body. Either way, I was so excited and thankful for the opportunity, though I knew it would involve Hebrew slave type work. Now, this was certainly not my first time at the fashion week rodeo, but kind of the first time I'd been placed in a management role, as I oversaw all things PRC x Lexus at Moynihan station. As excited as I was, I was equally sad. I'd be leaving the boys for 11-days – the longest I'd ever been away from PRince Nick.  I prepped him leading up to my departure. "Mommy is going to New York for a long time. But Daddy, and Jaylen, and two grandmas and Aunty Sonya will take care of you." To really hit the point home, "Jaylen and Daddy will give you a bath. I won't be home to sleep with you, but Jaylen and grandma and Aunty Sonya will sleep with you." I think he got it, but didn't realize how long I'd be gone. I cried up until a few hours before I left. I was nervous about how Nick would do without me, though I knew he'd be just fine. I left plenty of notes and reminders. It was an adjustment for everyone involved, though, and I'm so thankful to have family that supports me.
Ok, let's get into the adventure. The day before SS16 kickoff was team PRC meet and greet, walkthroughs, credentials and briefings.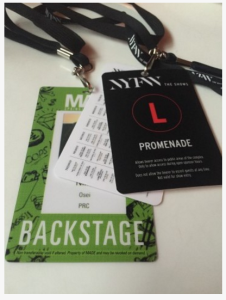 Credentials assigned.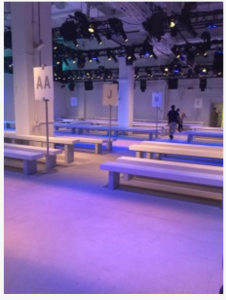 Venue walkthroughs. The calm before the fashion storm. We watched talented artist, Shantell Martin, work on her mural and Skylight at Clarkson. Part of what makes fashion week so alluring is the whimsy and creativity behind it all, and it was great chatting with such an inspired soul.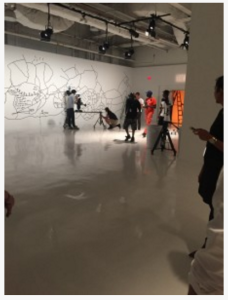 There was a lot of uber-ing and even more walking. I thought I was cute, so I wore a brand new pair of heels, which ended up rubbing the skin clean off the back of my heel. Great way to kick off a long week of standing, right?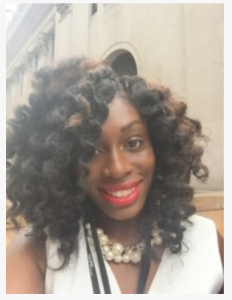 The weather leading up to NYFW was perfection, so naturally, Day one of shows there'd be a monsoon. I stood in the rain off and on with nothing but a Lexus umbrella to shield me.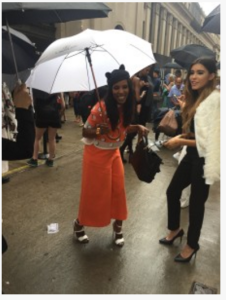 June Ambrose rocked her umbrella!
The first day was really trial and error to gauge which editors / notables frequented which shows and locations. I ran back and forth through crowds of people – most which didn't belong –  in a black and white asymmetric dress, and boots that said F-this a few hours in. I quickly realized all those cute heels I packed would stay in my luggage.
SS16 shows were scattered throughout the city at Skylight at Clarkson, Skylight and Moynihan, MILK, Pier 59, and several other off site locations. For attendees, it made things difficult, as there wasn't one central location as there'd be in previous years. Most complained about the new venues – the dryness inside and the chaos outdoors. At Lincoln Center and Bryant Park, you could lounge for hours, snag luxe freebies and leave buzzed thanks to sponsored booze. No haps this season. At Moynihan, you were greeted by tall, dark grey stairs and charging stations. There was limited seating and a water station. The same at the other locations, with the exception of the Lexus Lounge at MILK, which wasn't open to the general public. This was all done intentionally by IMG who wanted you to watch the show and filter out, not hang around for hours sans show invites.
Moynihan Station was a clash of fabulous show goers, star struck spectaors and New Yorkers trying to bypass the crowd to catch the A train on time. It was crazy crowded mess. And I played "where's the editor?" and "catch the celebrity" in the midst of it all, attempting to spot, escort and shoot them all for Lexus.
The week was spent catering to the elite, people watching and ego stroking, all while exercising my patience and hating and loving it simultaneously.
Highlights:
Prabal Gurung's show and the afterparty.
It attracted the most celebrities, and I got to party backstage with Solange who was spinning (Eeek!), Duane Wade, Gabrielle Union, etc.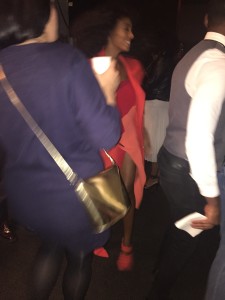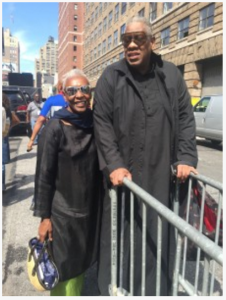 I kept Andre Leon Tally and Beth Ann Hardison company while they waiting for their car.
Then Ciara walked up to chat.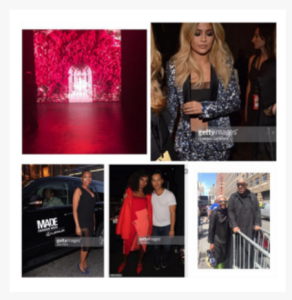 I loved the beautiful. floral backdrop at Naeem Kahn (top left). I worked closely with Getty photographers to capture celebrities and influencers coming in and out of Lexus vehicles. PRetty cool reliving moments in time across every major outlet that covered NYFW, knowing that I orchestrated the shots.
Take aways:
I can do all things through Christ who strengths me. Seriously. When people think of fashion week, they see glitz, glamour, parties, air kisses and fun. And though somewhat true, it's more hard work than fun. By day three I was a limping zombie with a smile, praying for the remainder of the week to fly. I passed on several parties with fashion friends to rest my feet and sleep. The week was rough.
Fashion week is an opportunity for people to flex with and without titles. Oh the entitlement, and not even by those whom you'd think (mostly D-list celebrities and random bloggers).
Everyone wants to belong and feel included. I spent many hours explaining to passersby what was happening, which designer was showing, where the next shows were being held. Some were curious, and others had dreams of attending shows. There's a magic that each season brings, and I empathize with those wanting to participate. But sadly, the fashion industry isn't inclusive.
Being nice will get you far. I treated everyone from A-list actresses to housekeeping with the same respect. And I made tons of new friends and connections because of it.
It was all a dream for me to attend just 5 short years ago, and here I am (kind of) running the show. My love for the fashion industry will never wane no matter how many fashion week seasons pass.