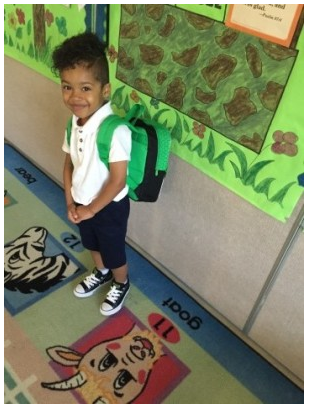 The summer kind of flew by, didn't it? The first day of school is and always will be a big deal no matter your child's age. Though Nick's been in school all year (he doesn't miss a day – not with that tuition!), today was their official first day back; they're starting the new curriculum for the school year and resume wearing uniforms. I hit up Target for their durable Cherokee uniform shorts and pants and tops (Target also carries French Toast), and the Saturday before school we stopped by the barber shop to get Nick's coiff together. I think after a summer of trial and much error, we've almost figured out what his haircut is supposed to be.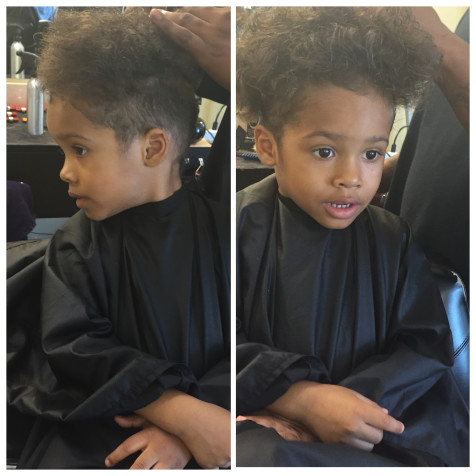 Nicholas was SO excited to wear his new backpack, and all the kids were so cute in their new uniforms! Anyways, this post is all about the obligatory first day school off school picture. Cuteness overload, right?! One thing about Nick, he may not have any behavior, he's about that photo shoot life.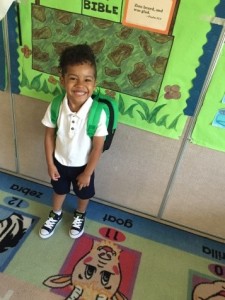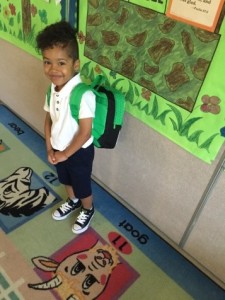 Side note, I'm unable to comprehend WHY any school would make THREE-YEAR-OLDS wear white shirts?!?!! No amount of bleach can restore their original, stark whiteness once severely stained. At the end of the week, you just might catch Nick in a freshly washed, lightly stained uniform shirt. DJM (though I don't actually care if you do). I buy school uniforms about 3-4 times a year, out of need. Shirts shrink, and pants start to show signs of wear and tear around the knees. And that's another thing. Why do kids' pants/jeans get so weak in the knees? Ugh. Kids are damn rough with their clothes.  How often do you uniform shop and where from? Let me know in the comments below. I wish your kids a wonderful first day of school. We survived the summer!