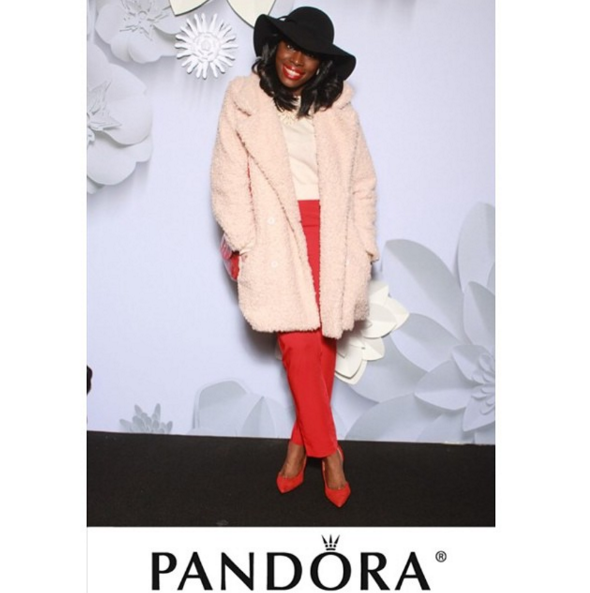 Hey, everyone! Just came back from a fashion week twirl. February 2015 marks my 5th year attending/covering/working shows, which is crazy to me. This season I was a spectator – no shows to produce/work – and I happy to do so. Thing is, it was disrespectfully cold! Too cold to do a damn thing. I'm still traumatized by the temps. Not too sure if I'll EVER grace spring/summer show season with my presence again. I skipped out on most shows, and opted for events, drinks and brunches with my good fashion friend, Mona.  This season marked the end of an era, as it was Mercedes-Benz's last season as title sponsor for New York Fashion week. The details are still shaky as to why the partnership came to an end. *sips PR tea*.  This was also the last time fashion week would be held at Lincoln Center after only 5-years.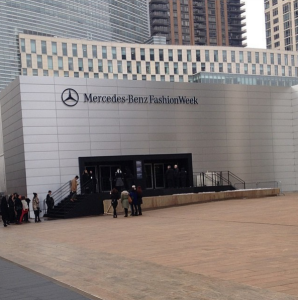 I bid you adieu, Lincoln Center.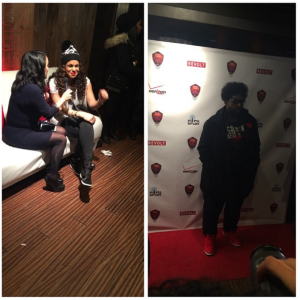 We attended the Revolt Party.  Pictured above Jordan Sparks and Quest Love.
I opted to spend Valentine's Day weekend with my second love – fashion – hence the pink and red ensemble. The night before, there were entirely too many cocktails and ki-ki's. I was spinning. Anyways, Mona and I got dressed and headed to Lincoln Center for the Jill Stuart show. At least, that's where I thought it was. Ran to the gates, and they informed me that the show wasn't being held there. I checked my invite again, and saw it was actually an off-site show. #FashionWeekFail. I was disappointed, but had no one to blame but myself and last night's spirits. On a brighter note, Pandora Jewelry had the cutest photo station. Couldn't pass on the opp! #PandoraStyle.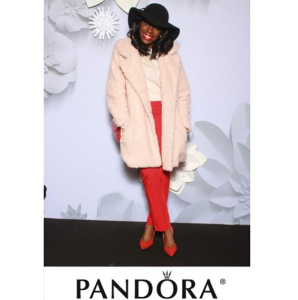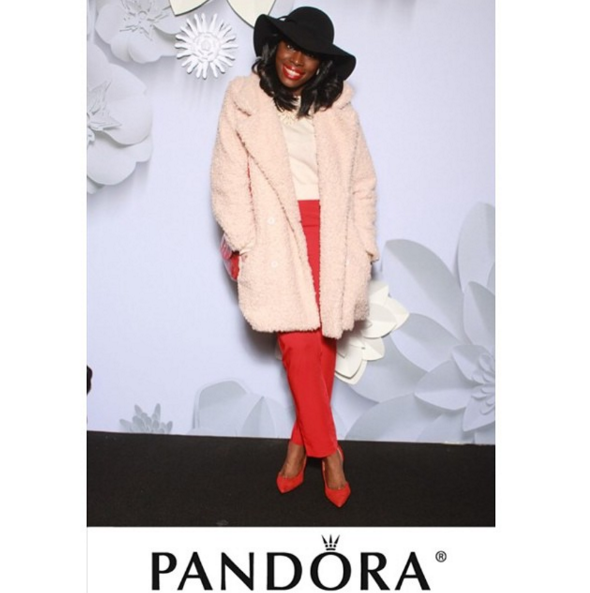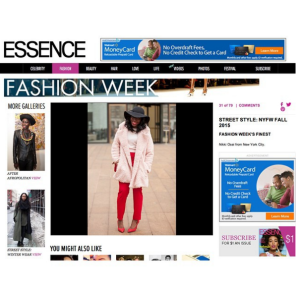 My look scored me a street style snap by, Hannan Selah – an amazing photographer -, which ended up on Essence.com. Cute, right?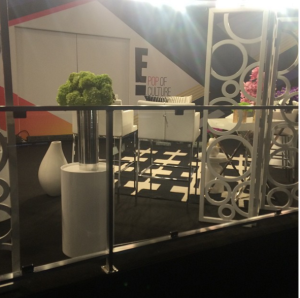 Stopped by E's Fashion Police set up.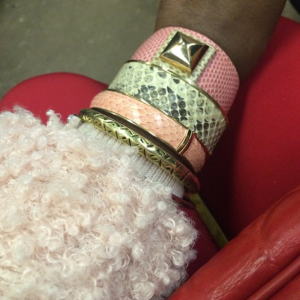 Had a serious Ted Rossi wrist party.
A shot from inside our Airbnb haven.
The best part of the weekend was our Airbnb host. He was amazing!!! He was also a fashion friend (it's always a plus meeting and hanging with cool ass people who actually GET it); he was super chic, personable and he had a gorgeous space in the heart of Harlem – my first fashion home. We truly enjoyed his company. This fashion week I didn't really do too much, and winter's arctic blasts are totally to blame. We started to attend the Everyday People Brunch. Actually trekked to the venue. Once we saw the line we uber-ed it back to Harlem to warm up. Later, we hit up an event where Vashtie was DJ-ing, which was cute. Sunday consisted of brunch, mimosas, more drinks and laughs with new and old friends. One of my 2015 resolutions was to make new friends, and I felt all warm and fuzzy from newfound camaraderie (and alcohol). It was a fun, much needed weekend away from the boys. But there's nothing like being reunited with your first loves.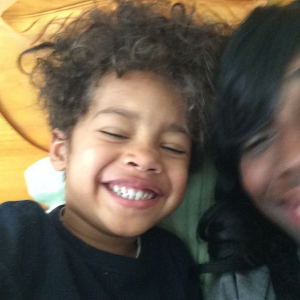 Home sweet home with PRince Nick.