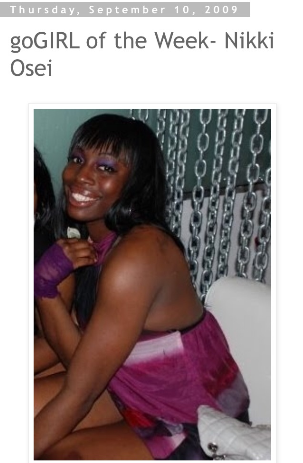 Today, I Googled myself (as every publicist should), and happened upon one of my earlier features.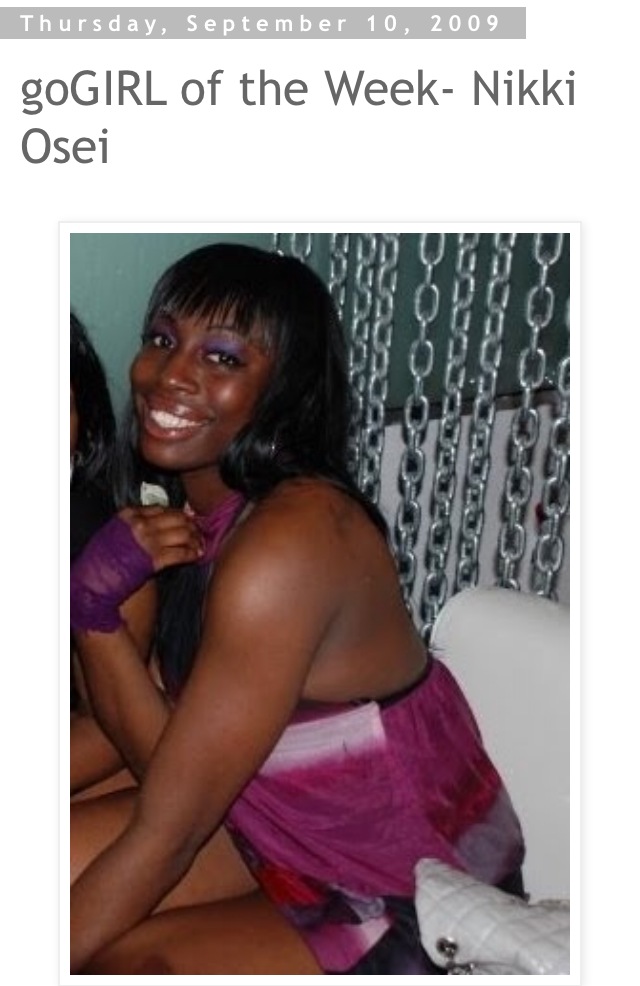 #TBT '09. Please excuse the sweaty club picture (why'd I choose this shot???). You don't realize how far you've come until you glance back at where you started. I was featured as goGirl of the week during my last semester of undergrad at Bowie State University. I had big dreams of moving to NYC to become a full fledged fashion PR girl. Moved to NYC Jan '10, almost exactly 5-years to date; I relocated Jan 17, 2010. Though life happened – I had PRince Nick along the way, moved back to the DMV, back to NYC and then back to the DMV (and likely back to NYC 😉 – I'm doing exactly what I set out to do, only in a different capacity; it's such blessing. Cheers to laying a foundation! I've never been one to be deterred (from anything – I was trill way back when, but that's another story); I'm continuing to adjust to juggling life with a toddler + an unconventional career choice. Thankfully, I'm gaining PRofessional momentum, and am on track to living out my wildest dreams. Don't believe me just watch ;-). Here's a snippet of the goGIRL feature:
"Nikki will be relocating to New York in spring 2010, to begin her quest for fashion pr greatness. In the future, Nikki sees herself dominating the fashion pr scene. She aspires to open a DC based fashion pr firm, as they are nonexistent in the DC Metropolitan area. "I don't want other women with aspirations similar to mine, to miss out on growth opportunities in this fashion industry due to location." Nikki would also like to write for a major fashion publication like Elle or Vogue. Being a goGIRL to Nikki means beating the odds by any means necessary. Having a son at the tender age of 16 and receiving little to no support from her immediate family never swayed this goGIRL from her dreams."
Read the full story HERE. Not too sure about opening a DC-based fashon PR showroom now, simply because with experience I've learned it doesn't make sense to keep samples in the DMV as most legit stylists are based in NYC or LA, and they want to pick up, though shipping is an option. I'm rambling, but who knows what the future holds for Osei PR.  I see myself writing a memoir in 10 years, as I definitely have a (crazy) story to tell, that I hope will encourage and inspire not only teen moms, but anyone who reads it. Anything is attainable if you're willing to sacrifice and grind it out.
Until next time,
-Nikki, xoxo