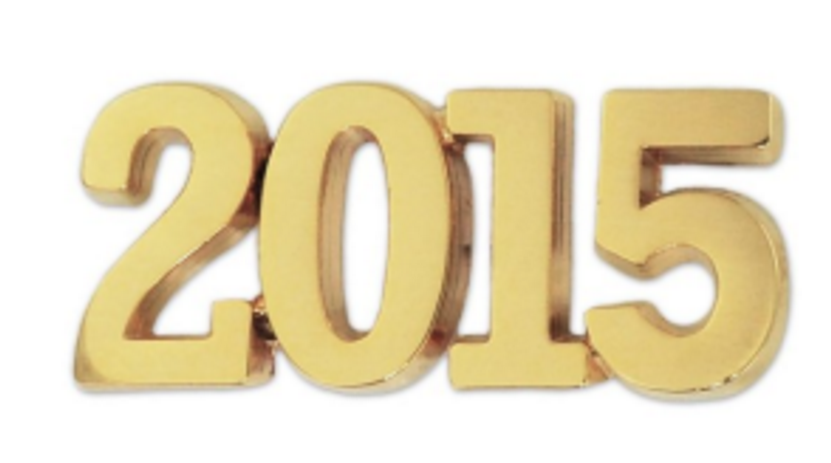 Happy New Year, Loves!
It's the first Monday of 2015! JB stayed up until 3am every night during the break, so naturally he overslept, and PRince Nick refused to get dressed + had a breakdown, so we were all kinds of late this morning. Despite the less than favorable start to the first work week of the year, I'm overwhelmed by 2015's potential. My brain is a clusterfuck of thoughts and ideas, all of which I've organized and placed on a well-thought-out vision board (that you won't see).

Everyone's sharing resolutions/visions for the new year (#EssenceVision) – and I'm not knocking them – but for now, I choose to speak existence into, sow and allow intents to manifest somewhat BEFORE telling the world. Social media encourages us to share overzealously for the sake of keeping up; I'm guilty of it, too. Seriously, there's no need to mention every (potential) action, especially with regards to business or professional development. Here's a thought: plan, act, execute, THEN share. I know, easier said than done, especially when the adrenaline's pumping, and it seems (<<<– operative word) that everyone in your peripheral is striding by. I'm here for worrying about myself (this little girl went off, but she never lied!), natural PRofessional evolution and organic sharing. Perhaps at 2015's end I'll reveal and recap my vision board. So while I'm not spilling the tea on my true aims, I can share my developing list of 2015 to-do's:
Make strategic appearances
Buy more lipstick
Take better notes
Flaunt my new core/abs  (I should already have abs, but bread is so damn delicious).
Hang out with friends regularly
Make (valuable) new friends
Love my tresses
#GirlBoss it
Conquer new fitness routines (Boxing and pole fitness, or nah?)
Play with Photoshop
Beast a niche
Read more books
Unplug ( how the hell does a publicist unplug???)
Take more selfies
Do the occasional craft with PRince Nick
Plant flowers / start a garden
Attend more of JB's basketball games
Volunteer
Fly somewhere
Blog consistently
Be more organized
Take a few classes
See D'Angelo in concert
As for my spiritual, professional and real personal goals – everything you really want to know – you're just going to have to wait and see what incarnates ;-). I wish EVERYONE a blessed, PRoductive and prosperous year. Remember, if you can dream it, you can achieve it – all you have to do is start. Here's to a life changing 2015!