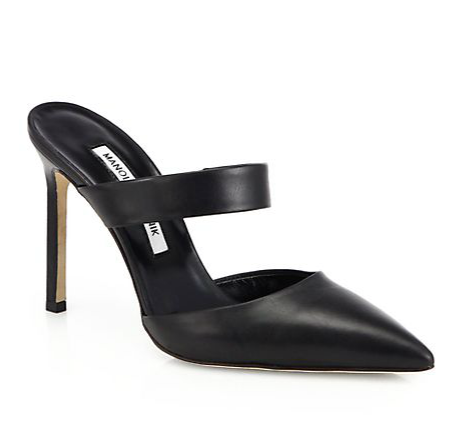 Sing the title of this post to the tune of "I'm Dreaming of a White Christmas." Last night I dreamt. I can't recall what I dreamt of exactly, but right before I woke up, I slid my foot into a black, patent Manolo Blahnik mule. Because I look at, write about and pitch overpriced clothes and accessories all day, it's not foreign for me fawn over luxury goods; however, there was something very poignant about this dream.

It was a total Cinderella glass slipper moment. Perhaps a sign that I should purchase a pair of like-minded mules by EOD.  I don't own any mules, and haven't worn a pair since I was a little girl. In fact, only this year did I come to embrace the trend. The mule's been around longer than I have, and growing up, I'm pretty sure we all rocked a pair on Easter Sunday. After witnessing mule slayage from the under 30 fashion set (Hey, Solange!), they landed on my shoe-dar, not as an elderly church lady staple, but as a classic, chic and, in some cases, edgy option, like these from Fendi.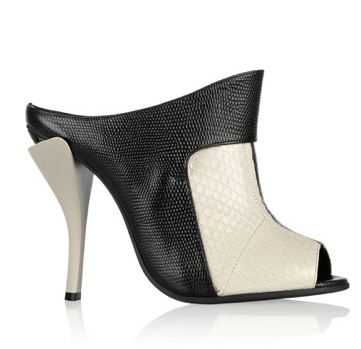 Fendi Ayers and textured-leather mules available at Net-A-Porter
Mules kind of go with everything from silky joggers and denim to midi skirts. Harper's BAZAAR and ELLE dubbed the mule springs "It" shoe.  I know, when you think of a Manolo mule, this comes to mind *shudders*.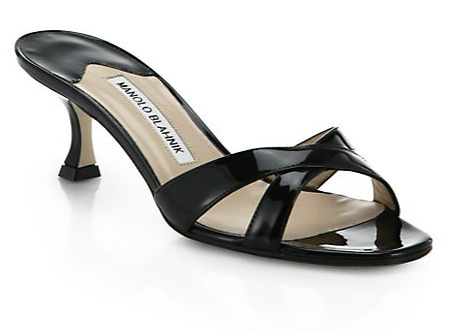 Manolo Blahnik Patent Leather Crisscross Mule available at Saks.com .
An eyesore those are. That's a shoe only mature, UWS ladies who lunch in Carolina Herrera could love. My mom and aunties also have several pairs of this sinister looking slide sans label. In the past, I've shaded Manolo (remember Blah-nik?), though they're good for a classic pump. I can't figure out why I randomly dreamt of the brand. Maybe it's the Sex and The City re-runs – you know Carrie Bradshaw was good for an ugly Manolo slide.
Anyway, back to my dream. So, I was at either Neiman Marcus or Saks when I slid on that gorge, Blahnik mule.  After I dropped PRince Nick off at daycare this morning, I rushed back to my desktop to browse Manolo's online mule offerings. Surprisingly, the shoe I dreamt of is unavailable, but I found several suitable alternatives.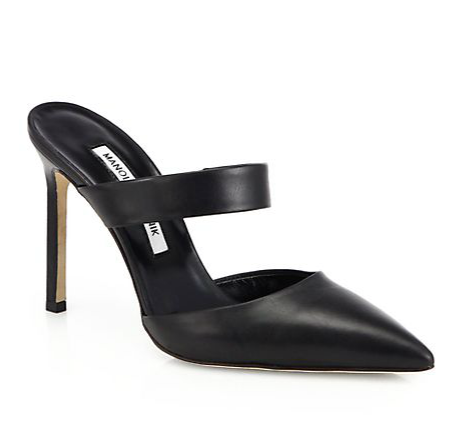 Manolo Blahnik – Trovani Leather T-Strap Mules available at Saks.com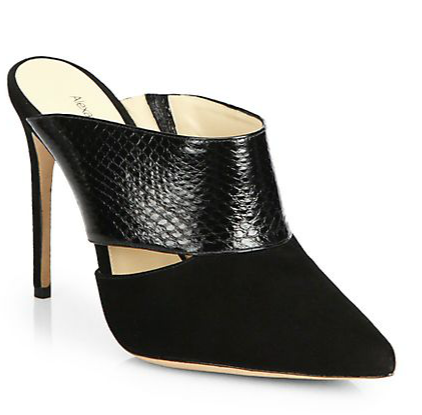 Alexandre Birman Suede & Watersnake Mule available at Saks.com
I get that mules are an acquired taste, and some women shy away from them simply because they require support when wearing heels that only a pump or ankle strap can provide. Scroll my mule picks below, which include an ankle strap option. I even spotted a fairly decent looking pair at Forever 21 (don't want those, though). I definitely see a mule in my immediate future. Will you be adding a pair of mules to your 2015 shoe arsenal?
[metaslider id=906]